Condition: Brand New
Packing: With Retail Box Package
Specifications: Compatible with other brands


WARNING:
CHOKING HAZARD - Small parts. Not for children under 6 years old.
LEPIN 06066 Ninjago City Set is 100% compatible with all leading brands of building toys. You can easily mix and put together with your existing building bricks and minifigures.

LEPIN building blocks are of premium quality. All LEPIN bricks are made of premium high quality ABS (Acrylonitrile Butadiene Styrene) material and safe for kids.

Product description
Enjoy unlimited role-play pleasure in NINJAGO® City, a hugely detailed three storeys building toy set attached by a sliding elevator. Level 1 includes a classic fish market, a bridge over a stream, a house and a fishing vessel. The next storey has a contemporary style shop, comic book shop, crab restaurant with'crab-grilling' role and cash-dispensing ATM. The perpendicular city has been topped off with Misako and Lloyd Garmadon's flat, a radio tower, also a rooftop sushi bar with ice hockey belt. This action-packed THE LEPIN NINJAGO FILM™ set also comprises Sweep the maintenance robot and 16 minifigures.

• Place the raw crab part in the oven twist the dial and then start the oven to show a cooked crab component.
• Recreate and role-play exciting THE LEPIN NINJAGO® FILM™ scenes.
• Includes 16 minifigures: Lloyd Garmadon, Jay and Kai, Misako, Green Ninja Suit, Sally, Jamanakai Villager, Ivy Walker, Severin Black, Konrad, Mother Doomsday, Juno, Tommy, Guy, Shark Army Gunner along with Officer Noonan, also Sweep the maintenance robot.
• Storey 1 includes a bridge, sewer socket, flow with translucent-green and translucent-blue water components, sliding elevator with space for a minifigure, conventional fish market with crab and fish components, home with dining area and bedroom with foldout 'solar panels' and sliding screen doors, Sweep the upkeep robot's service channel with various tool elements plus a cab stand with phone component.
• Level 3 includes a wireless tower, contemporary rooftop sushi bar with ice hockey belt work and brick-built meals, bath with sliding door, along with brick-built puffer fish and squid sculptures, Lloyd Garmadon plus Misako's apartment with a opening window, and bunk bed, and kitchen and loft space for your Green Ninja Suit minifigure.
• Turn the dial to trigger the conveyor belt.
• Level 2 includes a contemporary style store with two mannequins and various NINJAGO® item components, a building site with a bonsai tree, cashier desk, a comic book shop with brick-built signal, comic book rack with various elements such as collectible NINJAGO coaching cards, even a crab cafe with brick-built crab entry signal and oven with 'crab-grilling' function, also a cash-dispensing ATM, 15 bank notice components (ATM can distribute to 13), along with a film poster display stand with 4 synonymous film poster components.
• Weapons comprise Jay's series with spike and Shark Army Gunner's fish flame.
• Press the deal supporting the ATM to secure lender notice components.
• Features a 3-level version (each degree lifts off for simple play) linked by a slumping elevator and a conventional fishing vessel.
• This set is compatible with brand bricks and NINJAGO® City stands over 24" (63cm) high, 16" (42cm) deep and 12" (31cm) wide.
• Traditional fishing boat measures over 1" (4cm) high, 1" (3cm) wide and 3" (10cm) long.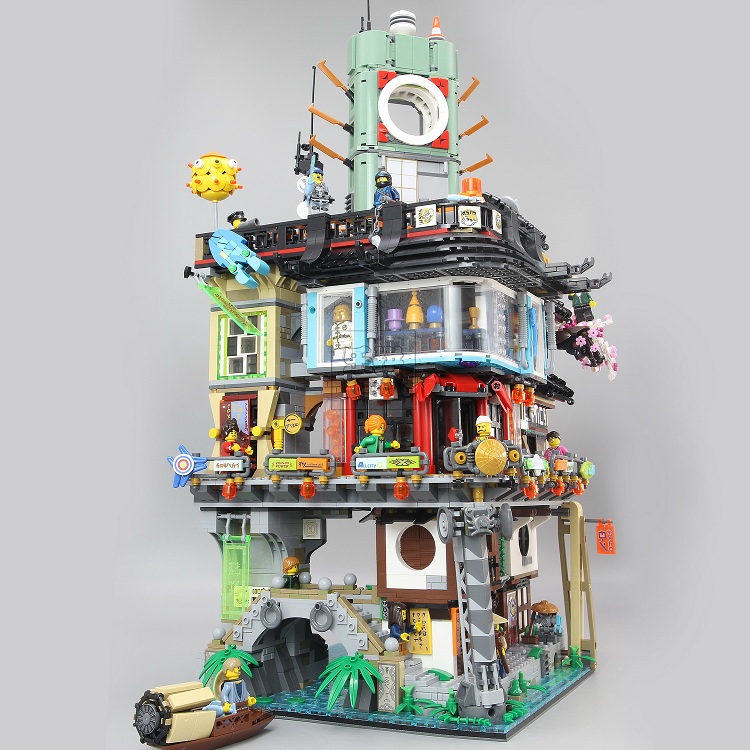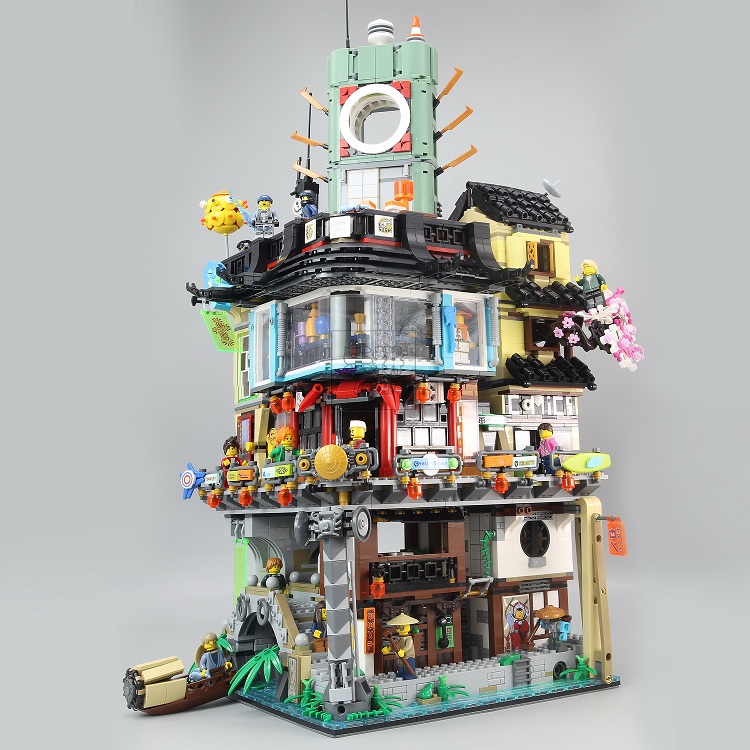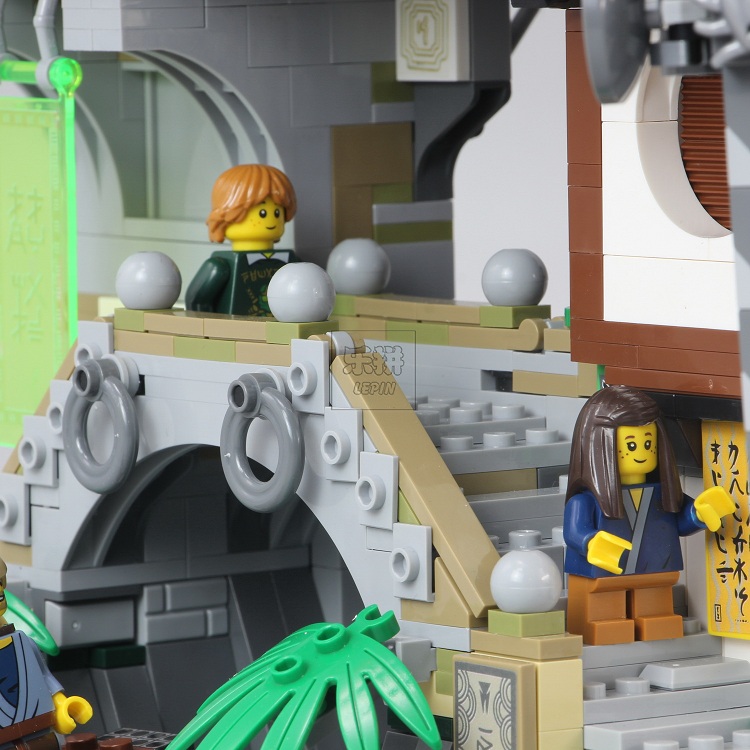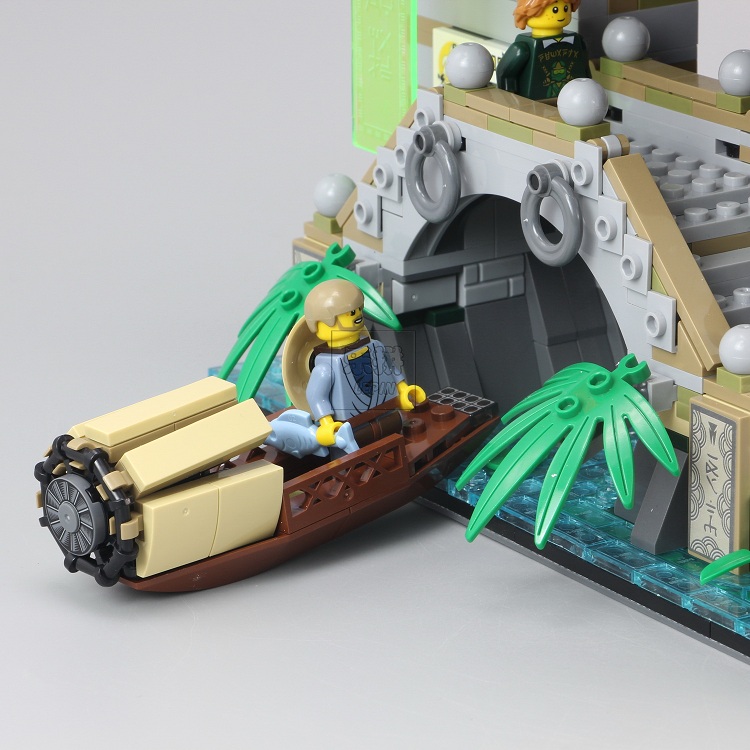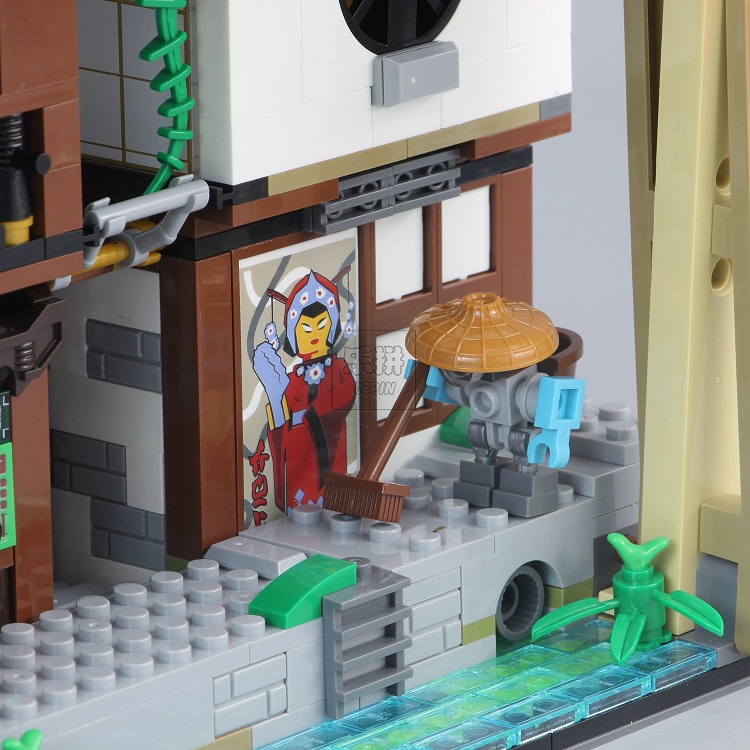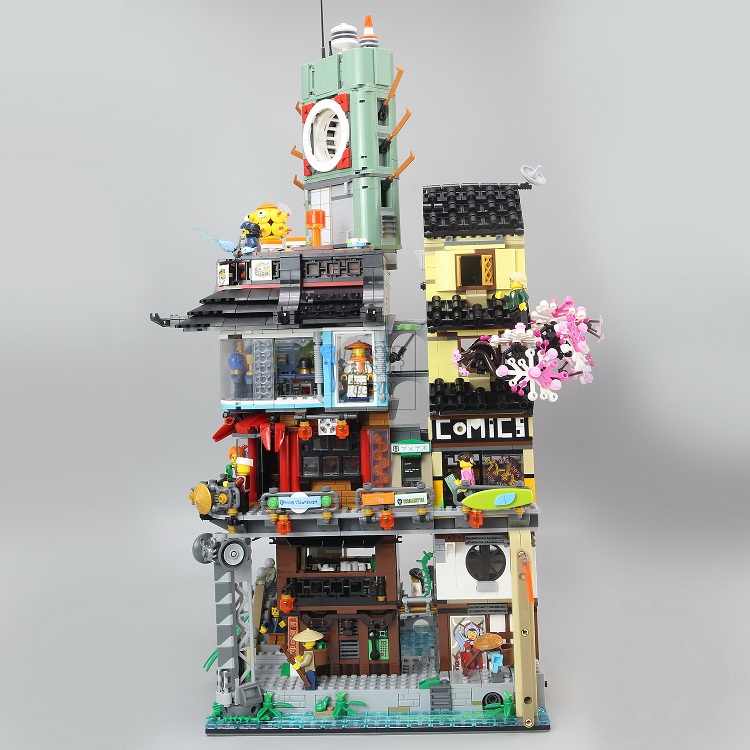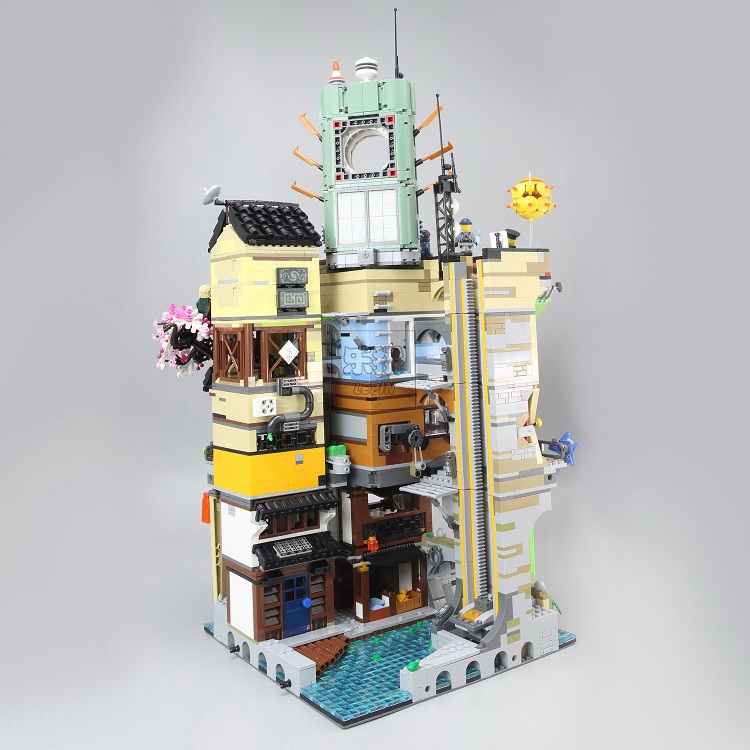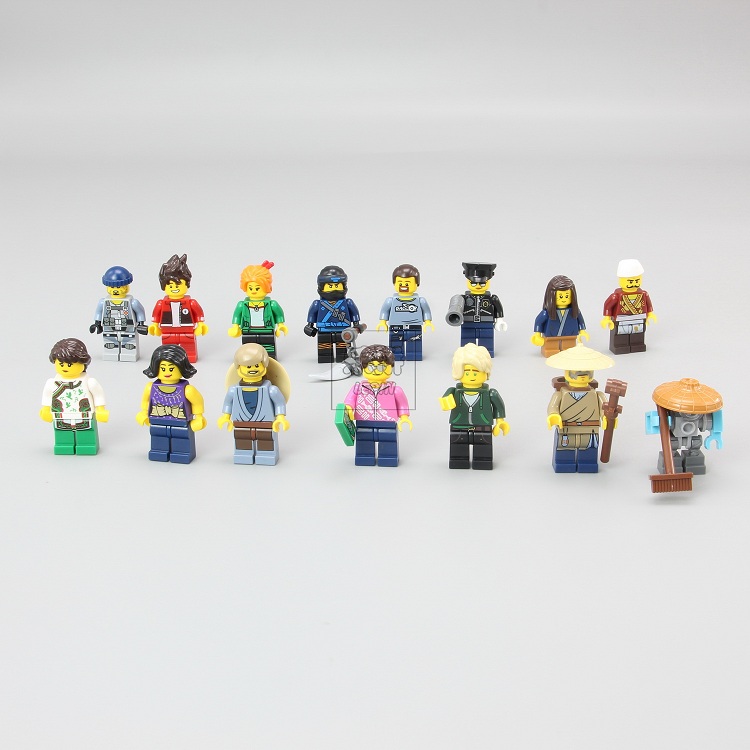 Reviews
(2)
Filter:
(0)
(0)
(0)
(0)
Sternengewohnt gute Qualität
0

of

2

people found the following review helpful
Total Rating:
Ich habe diese Ware in 12 Tagen erhalten. Gute Qualität und Bedienungsanleitung ist klar und leicht zu lesen. Es ist wirklich ein großer Wert. Nur eine Komponente hat eine falsche Farbe. Würde wieder kaufen.
Outstanding set
3

of

3

people found the following review helpful
Total Rating:
Item arrived in sealed retail box. Tons of detail and playability. 90% close to LEGO quality. No missing pieces. Takes a long time to build but totally worth it!