Condition: Brand New
Packing: With Retail Box Package
Specifications: Compatible with other brands


WARNING:
CHOKING HAZARD - Small parts. Not for children under 6 years old.
LEPIN 02006 Prison Island Set is 100% compatible with all leading brands of building toys. You can easily mix and put together with your existing building bricks and minifigures.

LEPIN building blocks are of premium quality. All LEPIN bricks are made of premium high quality ABS (Acrylonitrile Butadiene Styrene) material and safe for kids.

Product description
Where the Police guard the Crooks--Prison Island!

Assist the authorities lock up the rascals on LEPIN City Prison Island! Carefully watch the bad guys work out in the prison yard and start the prison to observe the crooks draw up their escape strategies. You and the authorities need to be on high level alert to capture the crooks slipping through the sewage to grab the escape ship! Jump at the police helicopter and then prevent them from creating a aerial escape from the hot air balloon. They will do anything in order to escape from Prison Island!

• Includes a prison, authorities vessel, helicopter, crooks' boat along with a hot air balloon.
• Lift some weights together with the crooks from the prison area.
• Accessory components include apron, two walkie-talkies, back pack, two banknotes, crowbar, two flashlights, two handcuffs, fat bar, coffee maker and two cups.
• Stage a hot-air-balloon or vessel escape and help the authorities up them.
• Features 8 minifigures: a female police officer, a man police officer, police chief, police pilot, 3 man crooks along with also a female crook, and a shark.
• Helicopter includes spinning rotors along with an opening cockpit with distance to get a minifigure.
• Prison comes with a 2-level arrangement with helipad, shield tower and prison yard, jail cell and safety cameras, sewer, searchlights and pier escape paths with breakout purposes.
• This set is compatible with brand bricks and Prison Island is approximately 12" (32cm) high, 10" (27cm) deep and 13" (34cm) wide.
• Police boat is approximately 1" (6cm) high, 3" (7cm) wide and 3" (18cm) long.
• Helicopter is approximately 2" (7cm) high, 1" (4cm) wide and 5" (15cm) long.
• Crooks' boat is approximately 3" (9cm) long, under 1" (2cm) high and 1" (5cm) wide.
• Hot air balloon is approximately 7" (17cm) high, 3" (8cm) wide and 3" (8cm) long.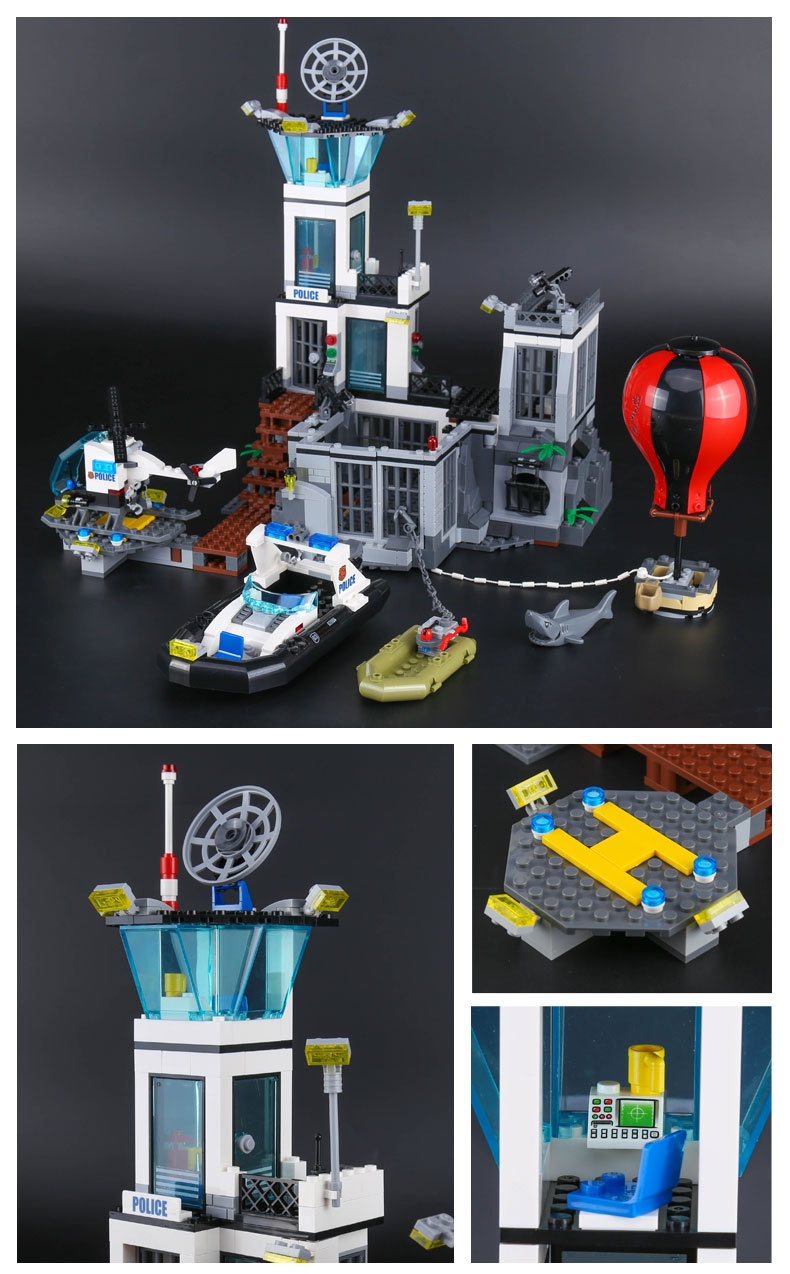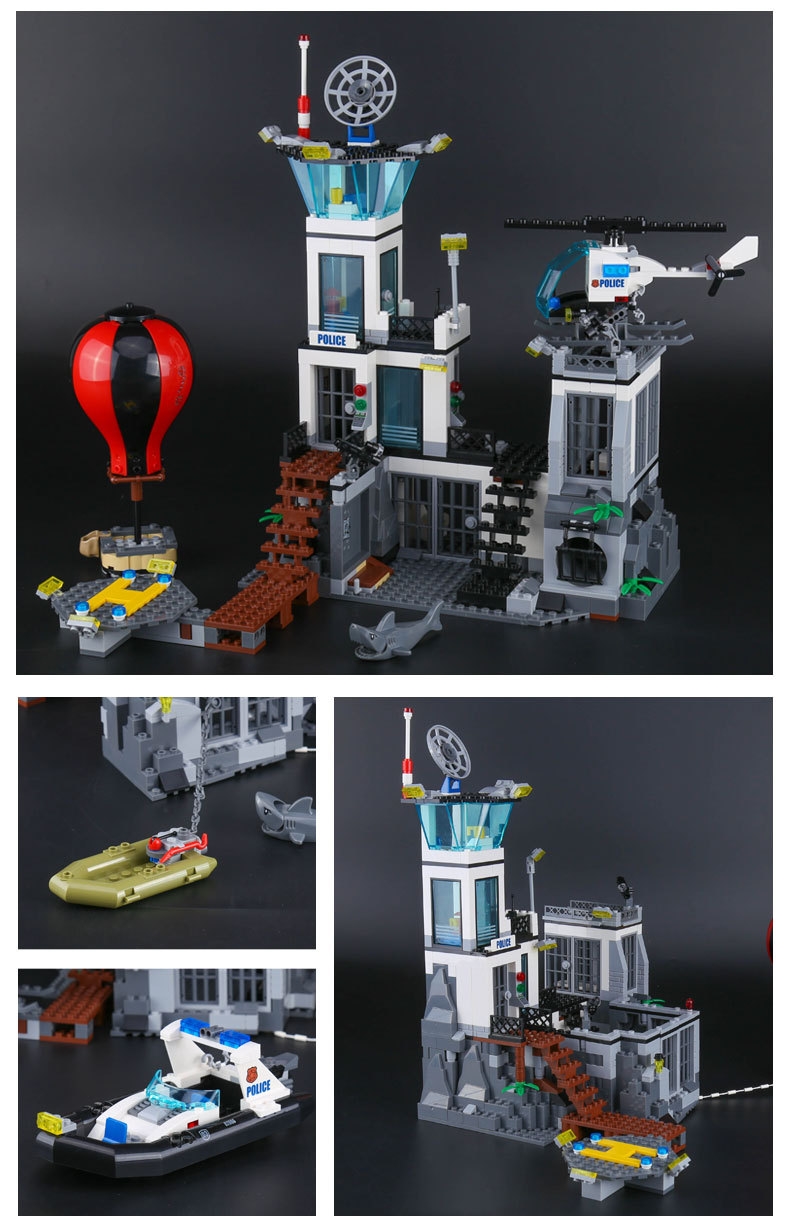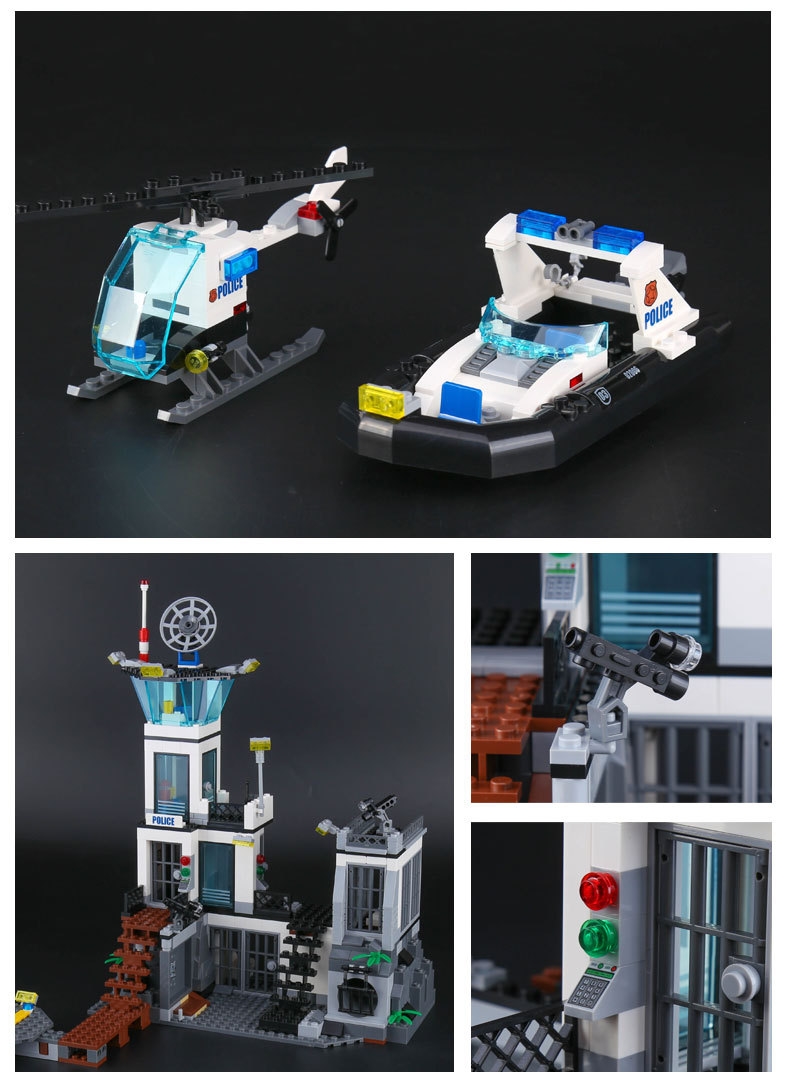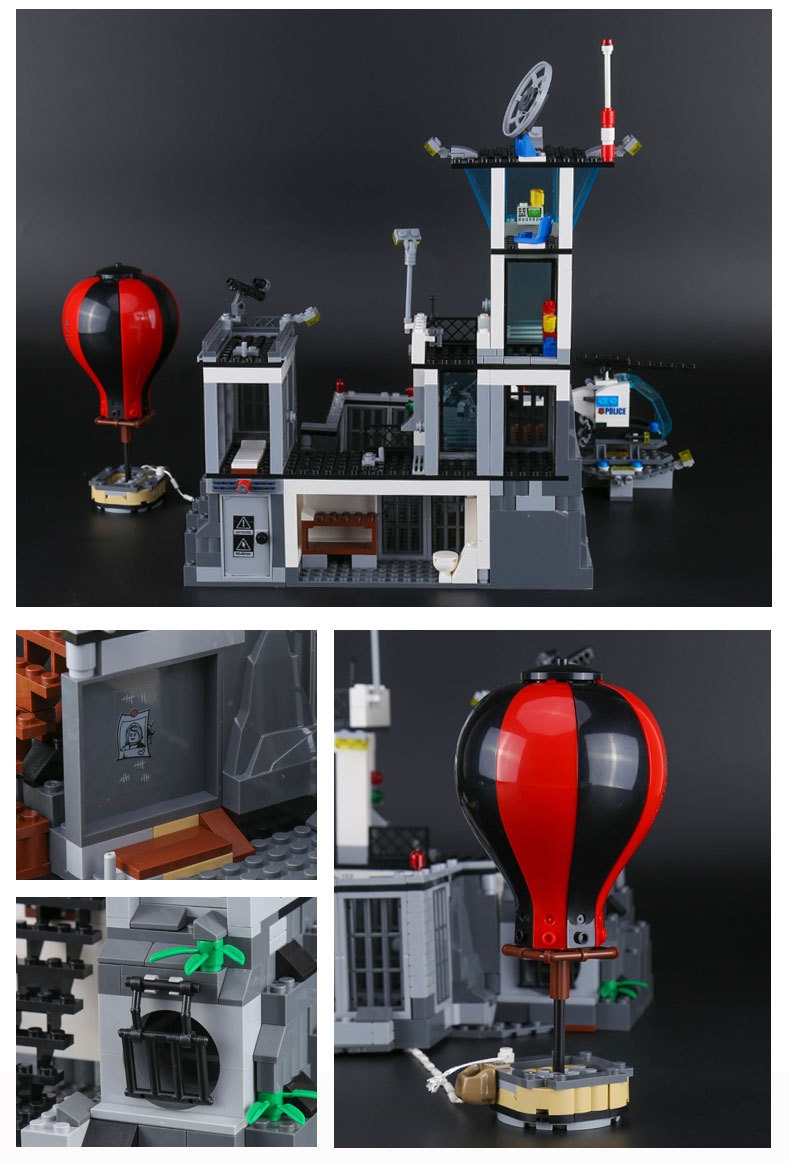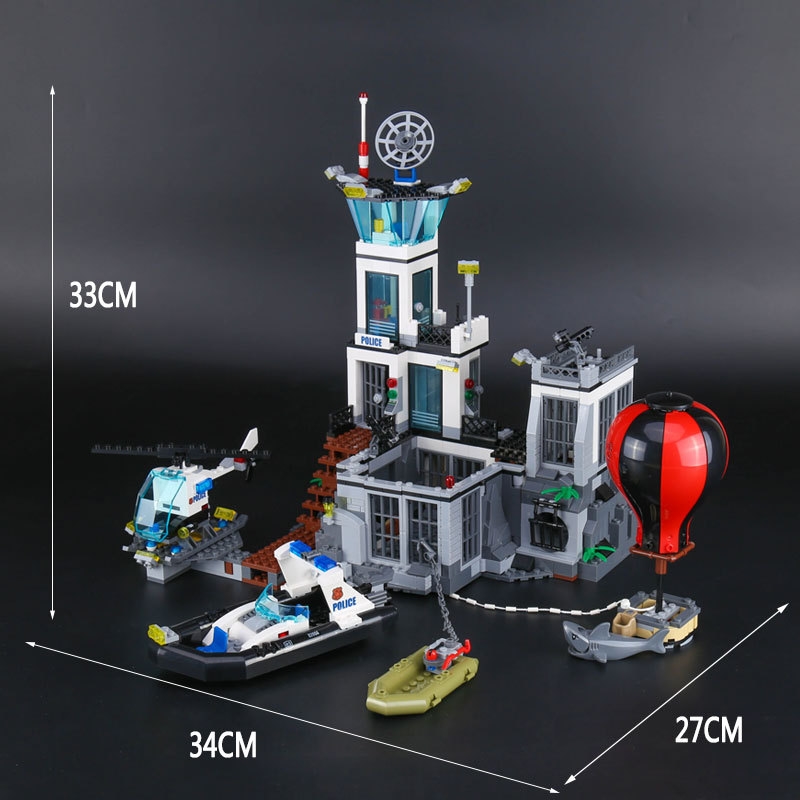 Reviews
(0)