Condición: Nuevo
Embalaje: Con La Caja Al Por Menor Del Paquete
Especificaciones: Compatible con otras marcas


ADVERTENCIA:
PELIGRO de ASFIXIA - piezas Pequeñas. No para los niños menores de 6 años de edad.
Doble Águila de CaDA C51053 Bugatti Chiron la construcción de juguete persigue la combinación de la invención y la tecnología sofisticada. Al invertir en la construcción de todos los posibles, podemos construir un mañana mejor.

Descripción del producto
Doble Águila De CaDA C51053 Bugatti Chiron La Construcción De Bloques

• Bugatti Bugatti alta de los modelos de simulación, deportes tema del coche. Las características de los bloques de construcción y de control remoto de coches y uno, más jugable.
• La izquierda y a la derecha de las puertas y el capó delantero puede ser abierto/cerrado por un botón (manual).
• Gran chasis de la función de control remoto: 2.4 GHz multi-alquiler de juegos interactivos / 30 metros de ultra-larga / control a distancia hacia adelante. De la espalda. Gire a la izquierda. Gire a la derecha.
• El volante / asiento y otros componentes, que puede ser activo, y simular otras acciones del coche real.
• Exquisito alto grado de envasado en atmósfera, los niños regalos.
• Mide 42cm de alto, 9 cm de ancho y 34 cm de profundidad.
• Este juego es compatible con la marca de ladrillos, y contiene más de 419 piezas.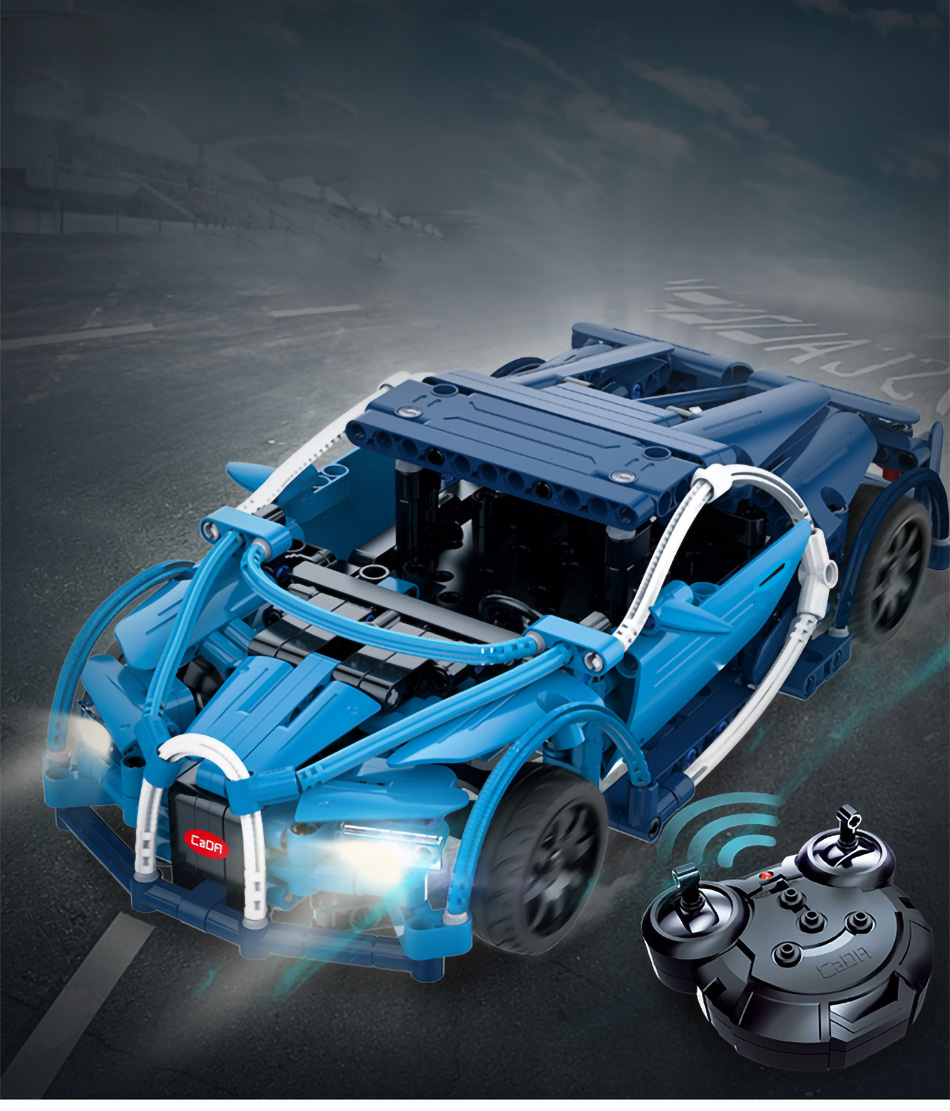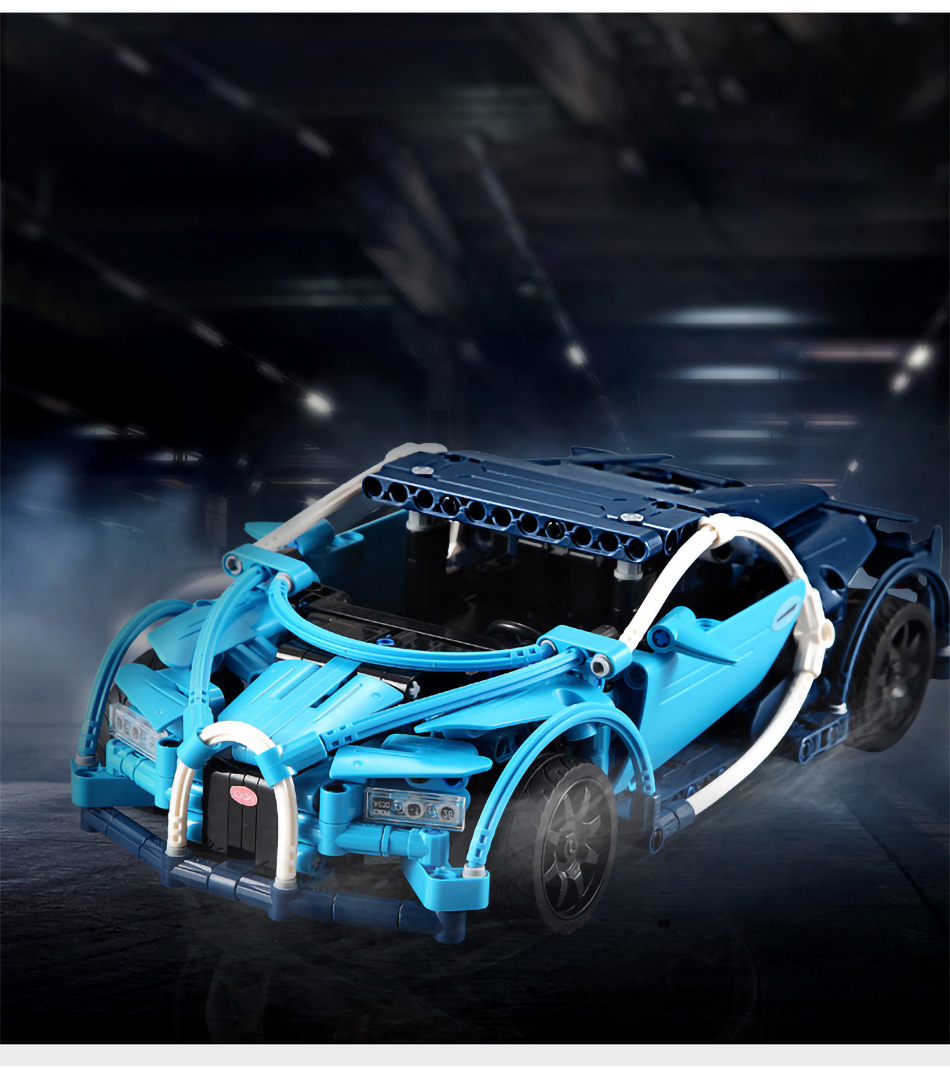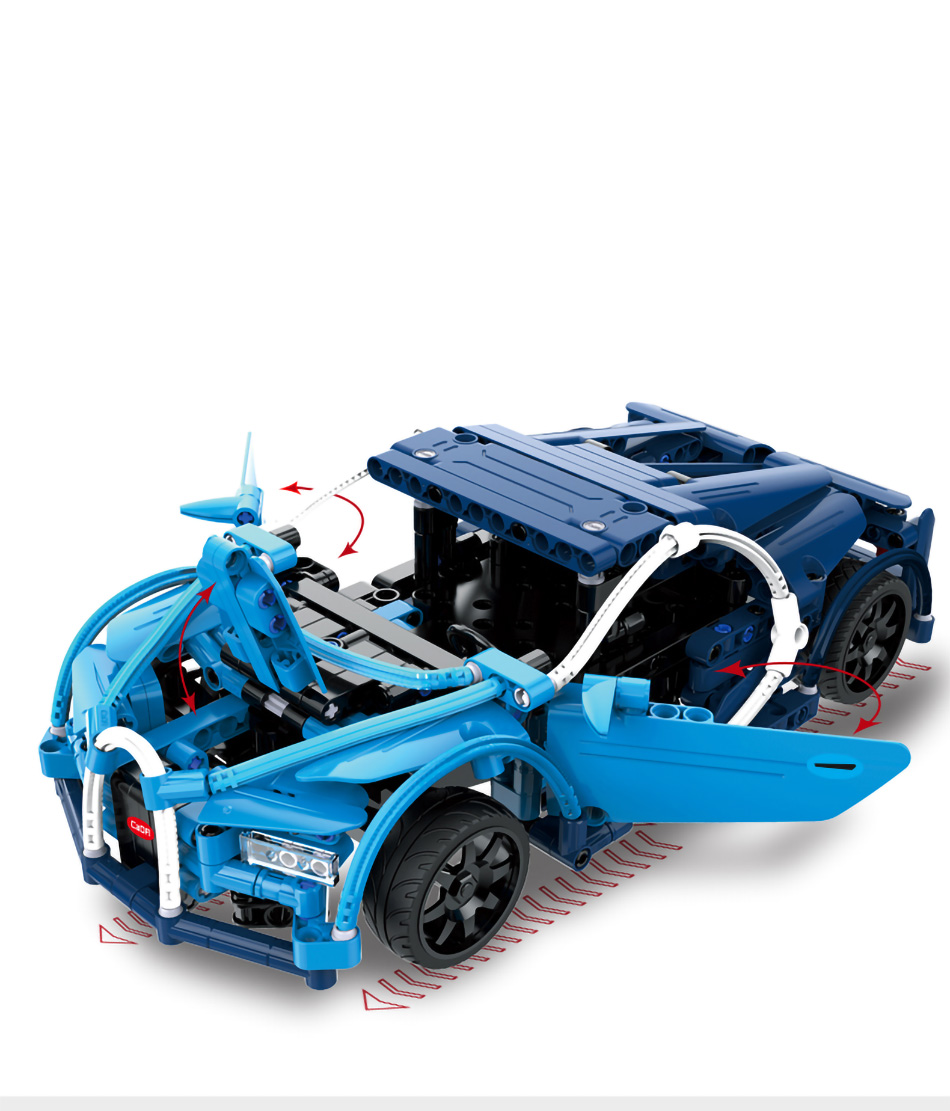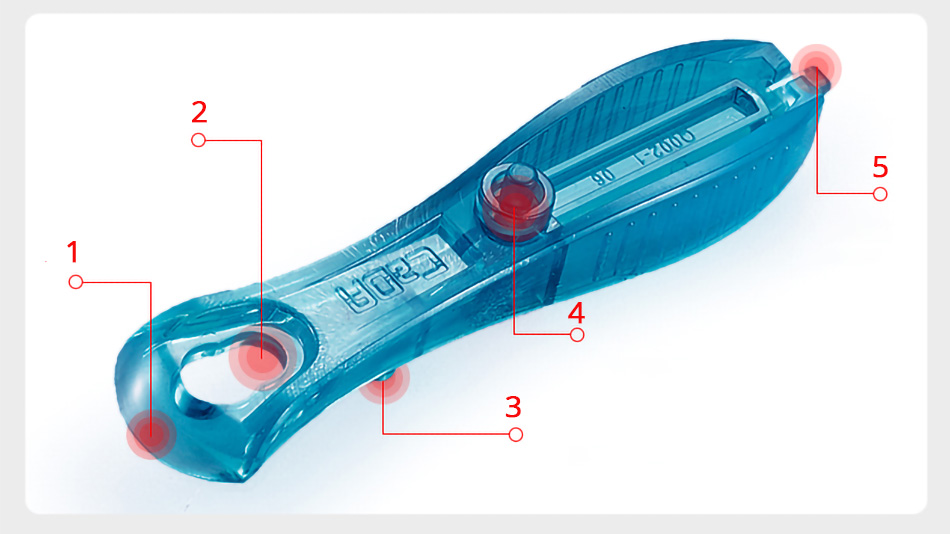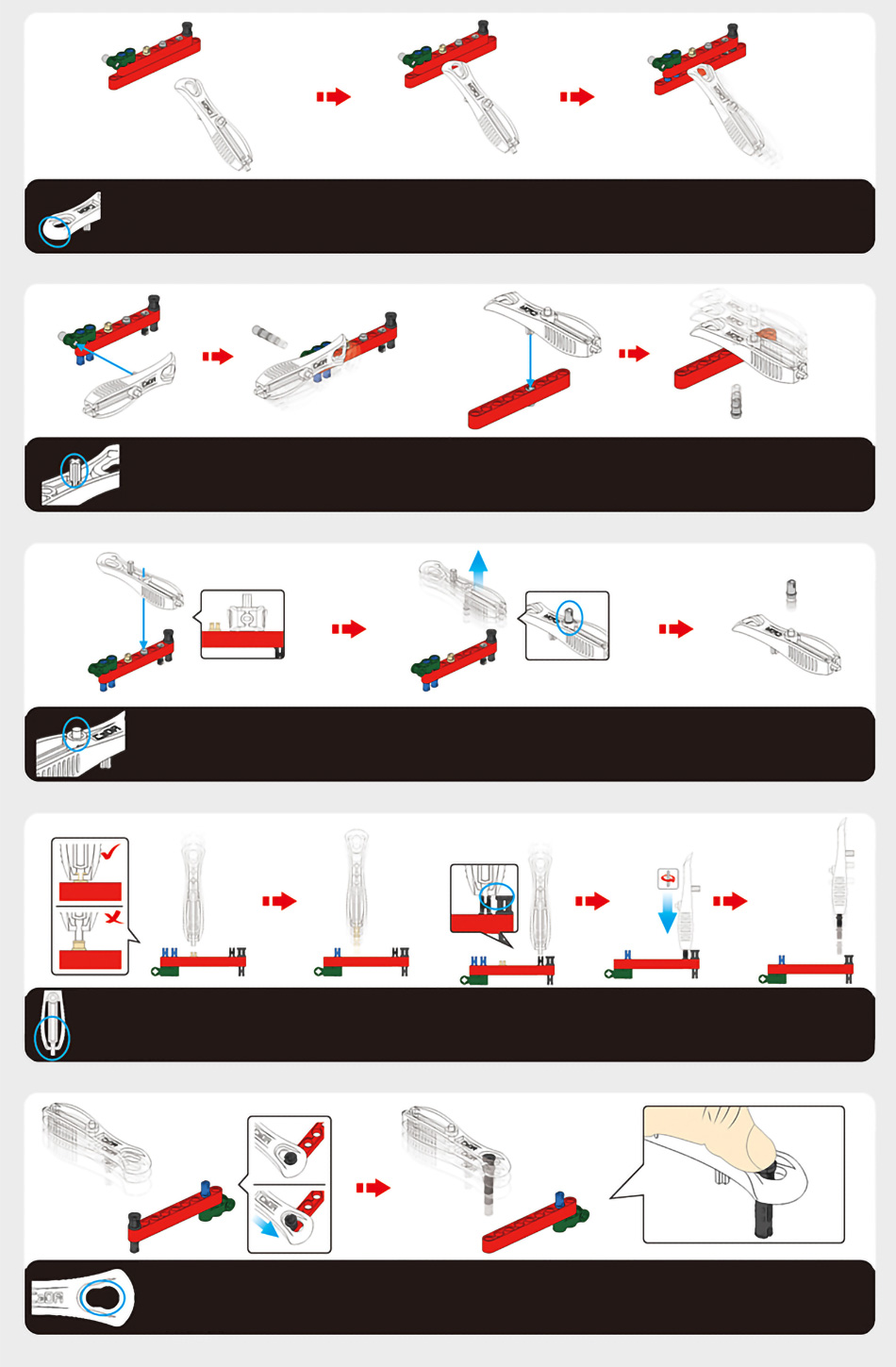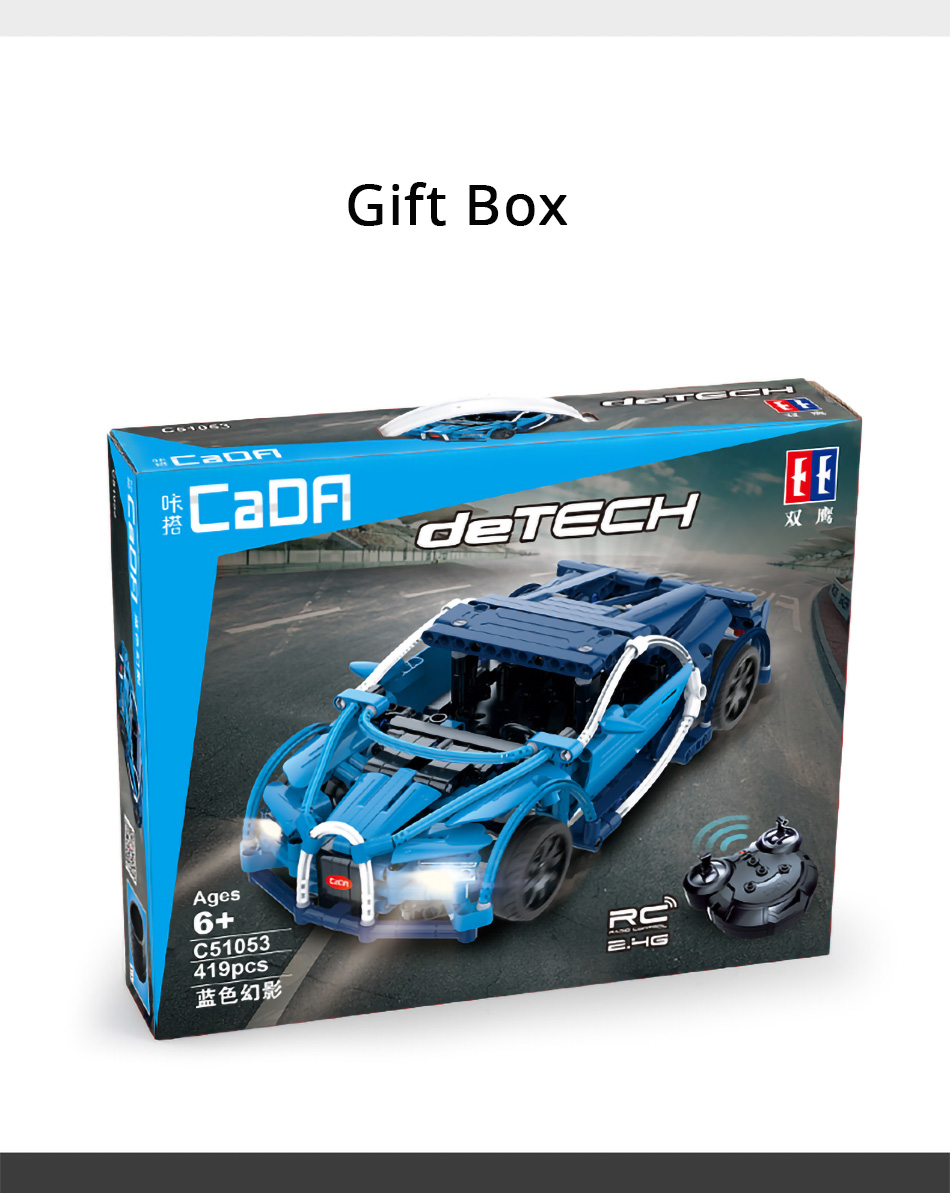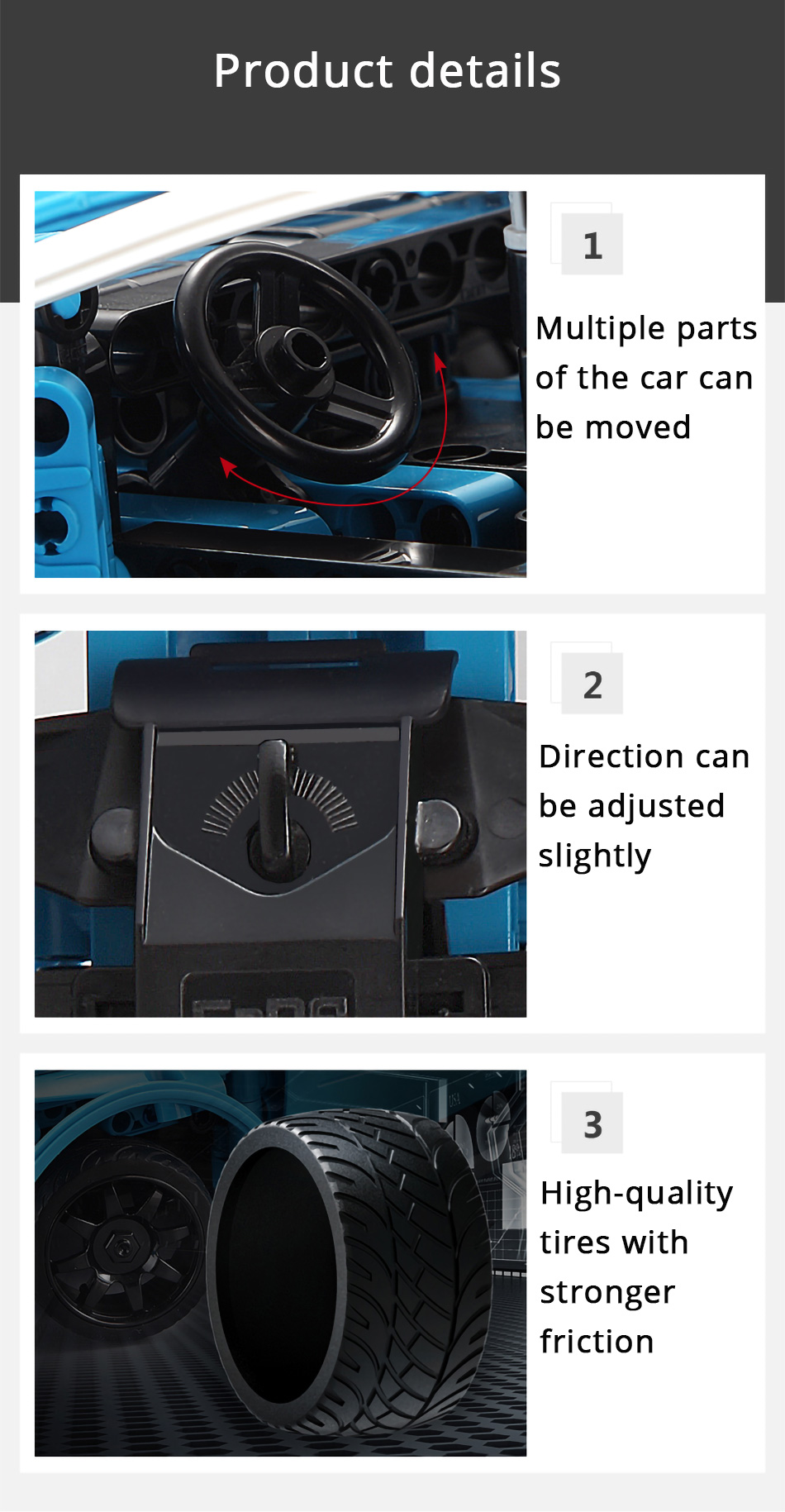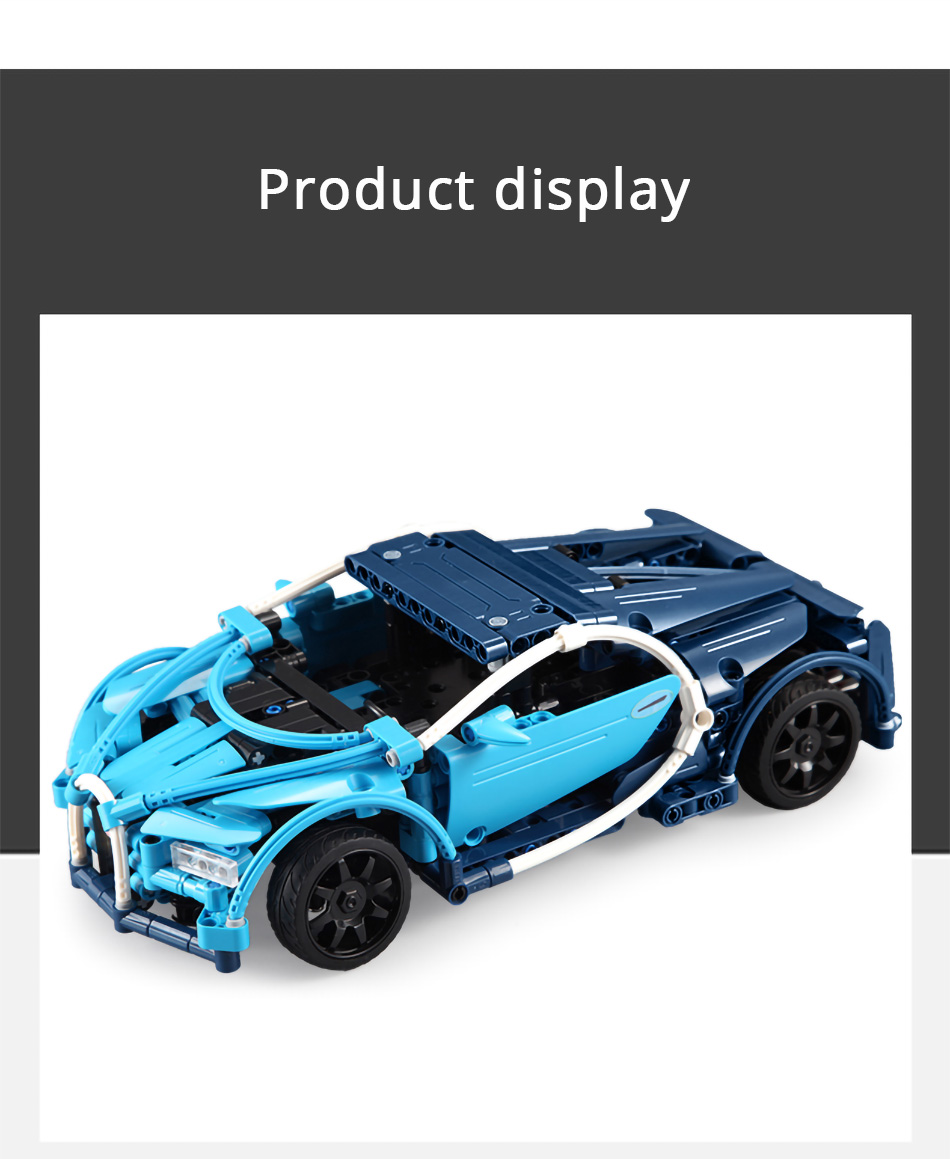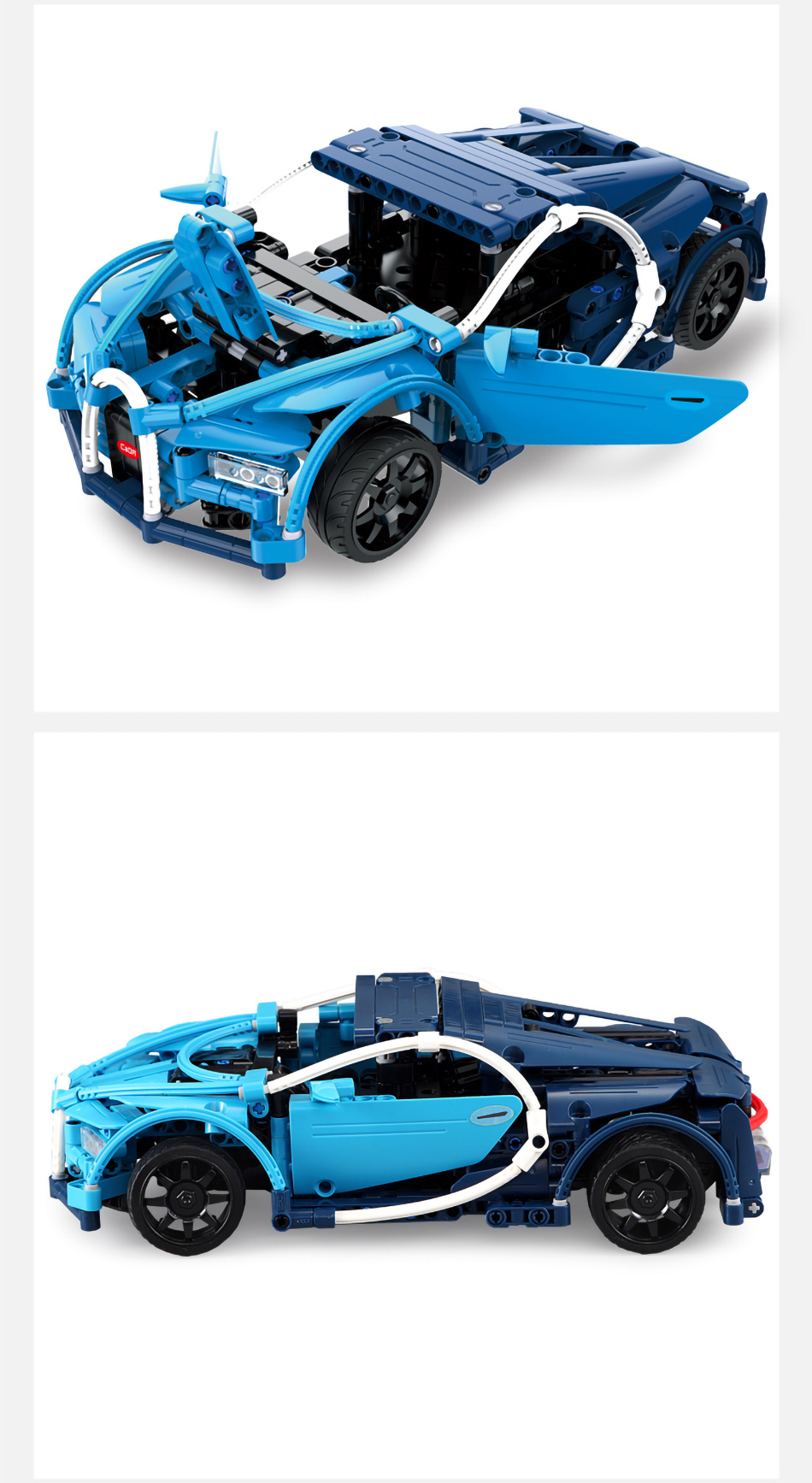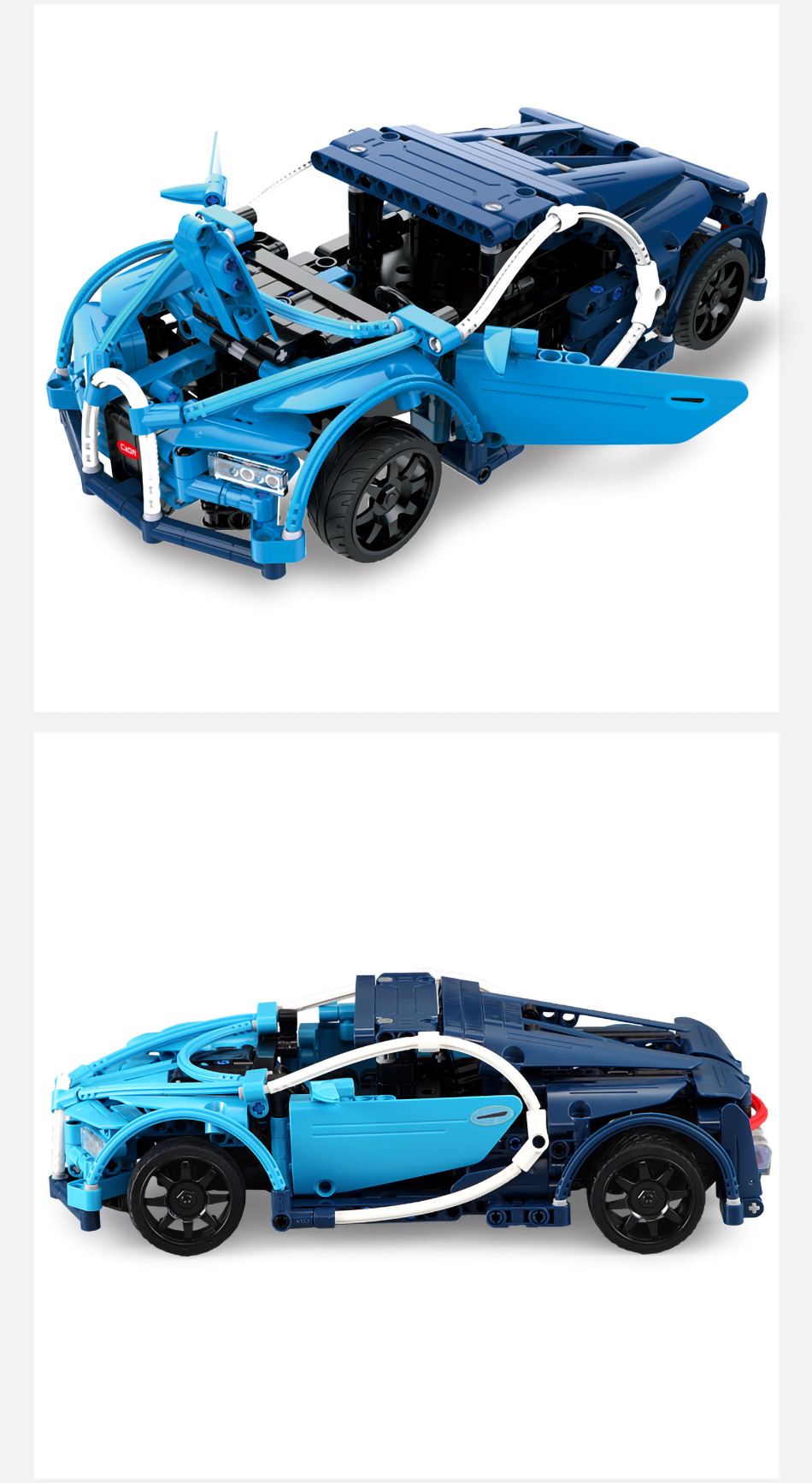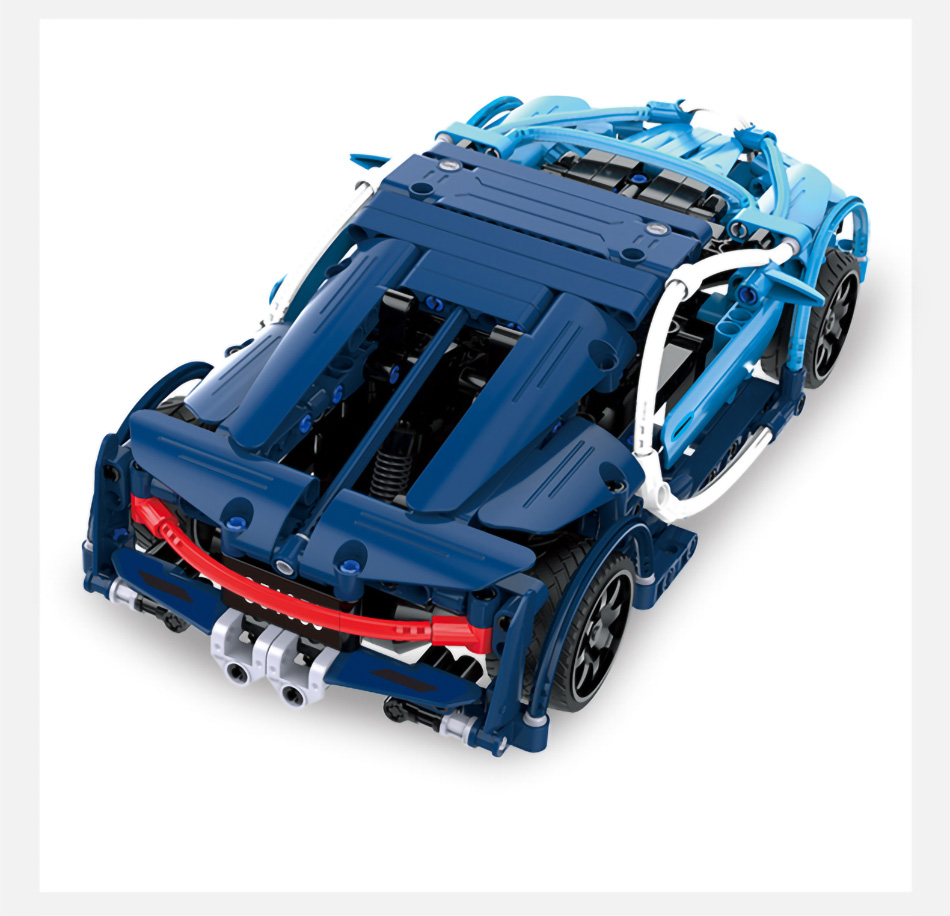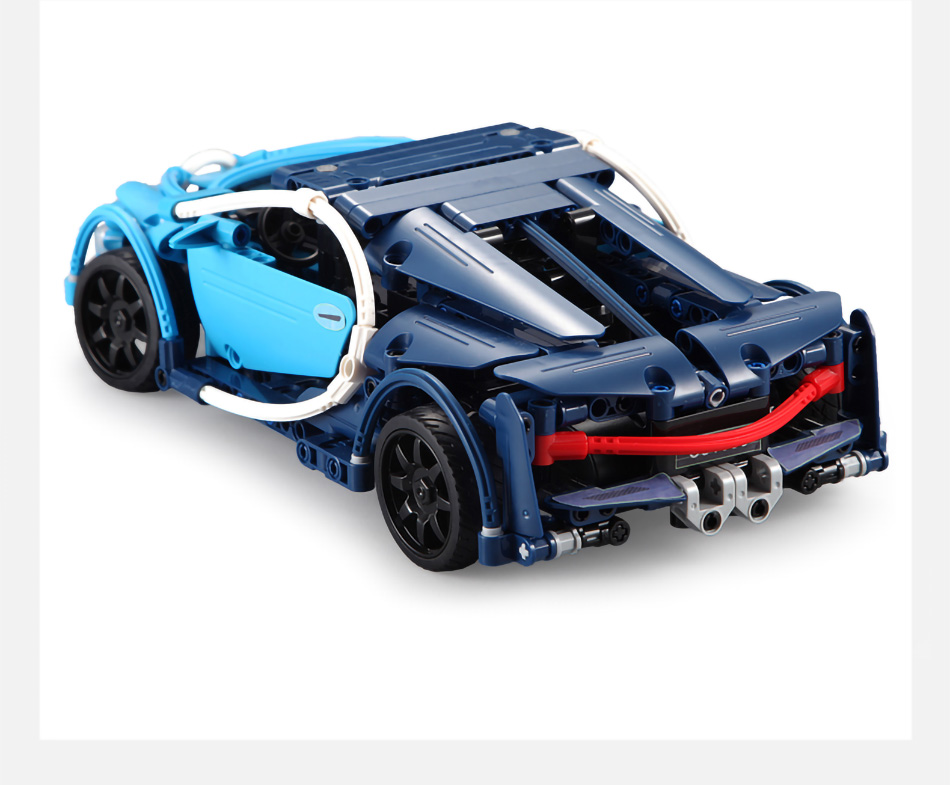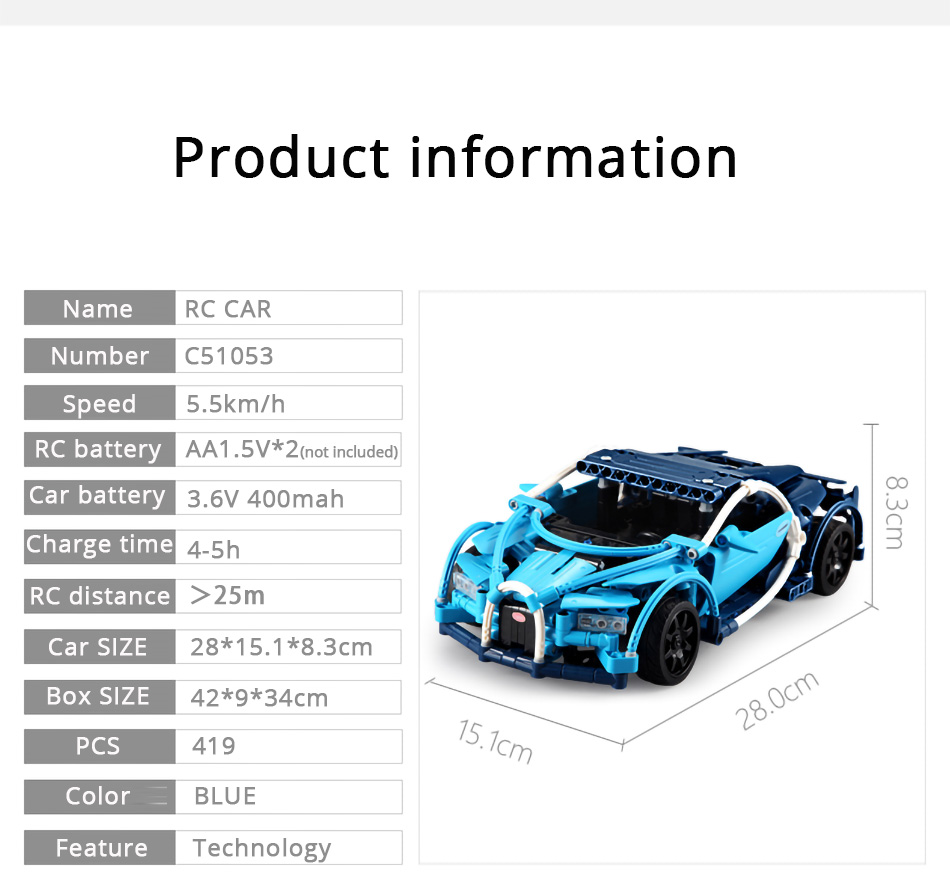 Opiniones
(2)
Ordenar por:
Great item
0

en

0

las personas encontraron la siguiente revisión útil
Total Rating:





It came and works as described. Pretty good quality. This mini Bugatti combined Legos & remote control toys and looks great. Kid love it.
Fun build
0

en

0

las personas encontraron la siguiente revisión útil
Total Rating:





Received the parcel in 2 weeks. A good unit and very affordable option.