Condition: Brand New
Packing: With Retail Box Package
Specifications: Compatible with other brands


WARNING:
CHOKING HAZARD - Small parts. Not for children under 6 years old.
LEPIN 25004 Moana's Island Adventure Set is 100% compatible with all leading brands of building toys. You can easily mix and put together with your existing building bricks and minifigures.

LEPIN building blocks are of premium quality. All LEPIN bricks are made of premium high quality ABS (Acrylonitrile Butadiene Styrene) material and safe for kids.

Product description
Explore more the beautiful Moana of Disney World with Adventure of Moana's Island . Recreate unforgettable scenes from the film because Moana learns the legends of her own ancestors, uncovers out the core of Te Fiti and plays the ancient drums at the cave. Then make new experiences of your own, residing outside island lifestyle in the vicinity of her home with her pet pig Pua. Contains a Pua the pig and Moana mini-doll.

• Comes with a Moana mini-figure along with Pua her pet pig .
• Cave place features unique drums, a whirlpool with covert show function and a palm tree.
• Accessory components incorporate a banana, coconut sausage, two fish, pineapple, casing, a map of Te Fiti and oar.
• Moana's Island Adventure includes Moana's home with a passion for cooking along with a cave room with waterfall.
• Cook fresh fish and enjoy the tropical fresh fruit with Moana and onto the rotisserie at the same time you find out about her ancestors.
• Walk up to the waterfall and take advantage of the key show function to obtain the heart of Te Fiti.
• Play the drums at the cave to discover if Moana must embark on her epic adventure to reestablish peace to Te Fiti.
• Moana's house comes with a bed, dining table, basket for bass plus a Te Fiti map.
• This collection is compatible with brand bricks and recommended for ages 5-12.
• Fire includes rotating pole for cooking fish.
• Moana's house is approximately 5" (14cm) high, 3" (8cm) deep and 9" (24cm) wide.
• Cave area is approximately 3" (9cm) high, 1" (5cm) deep and 4" (11cm) wide.
• Combine with LEPIN 25003 Moana's Ocean Voyage to expand the adventure.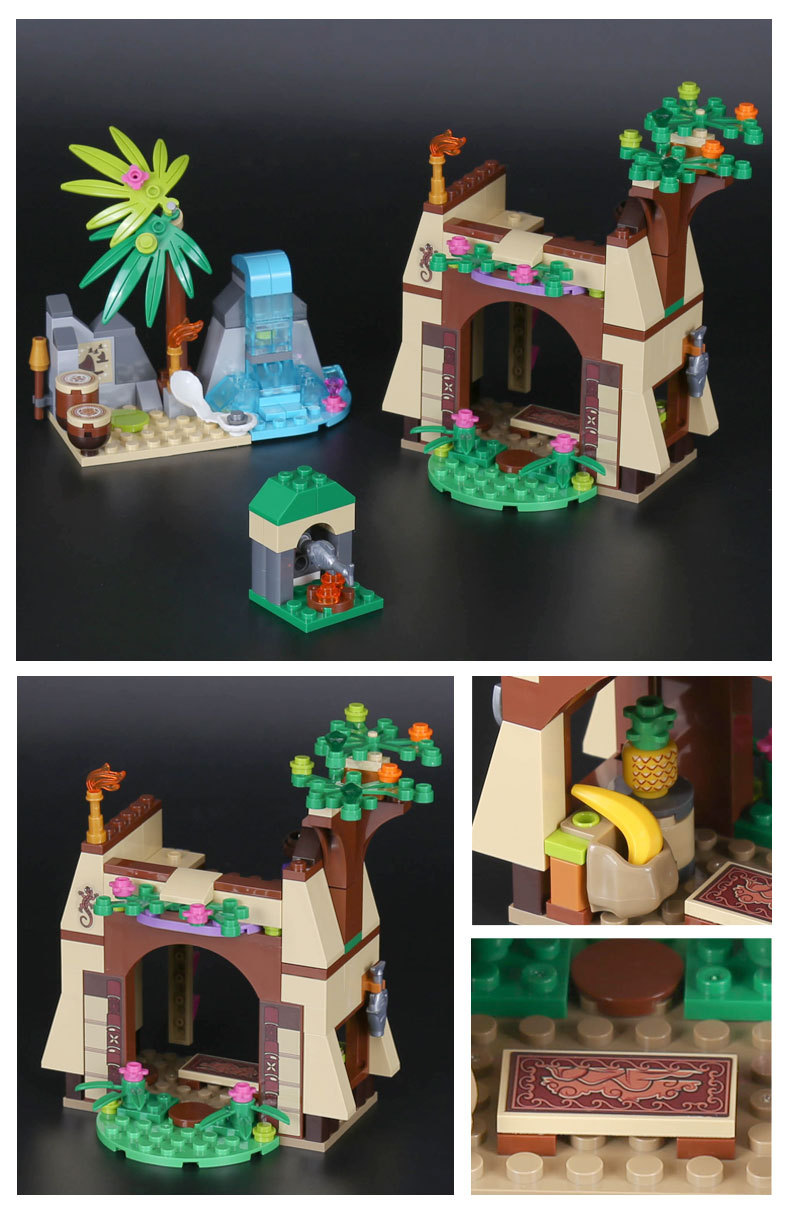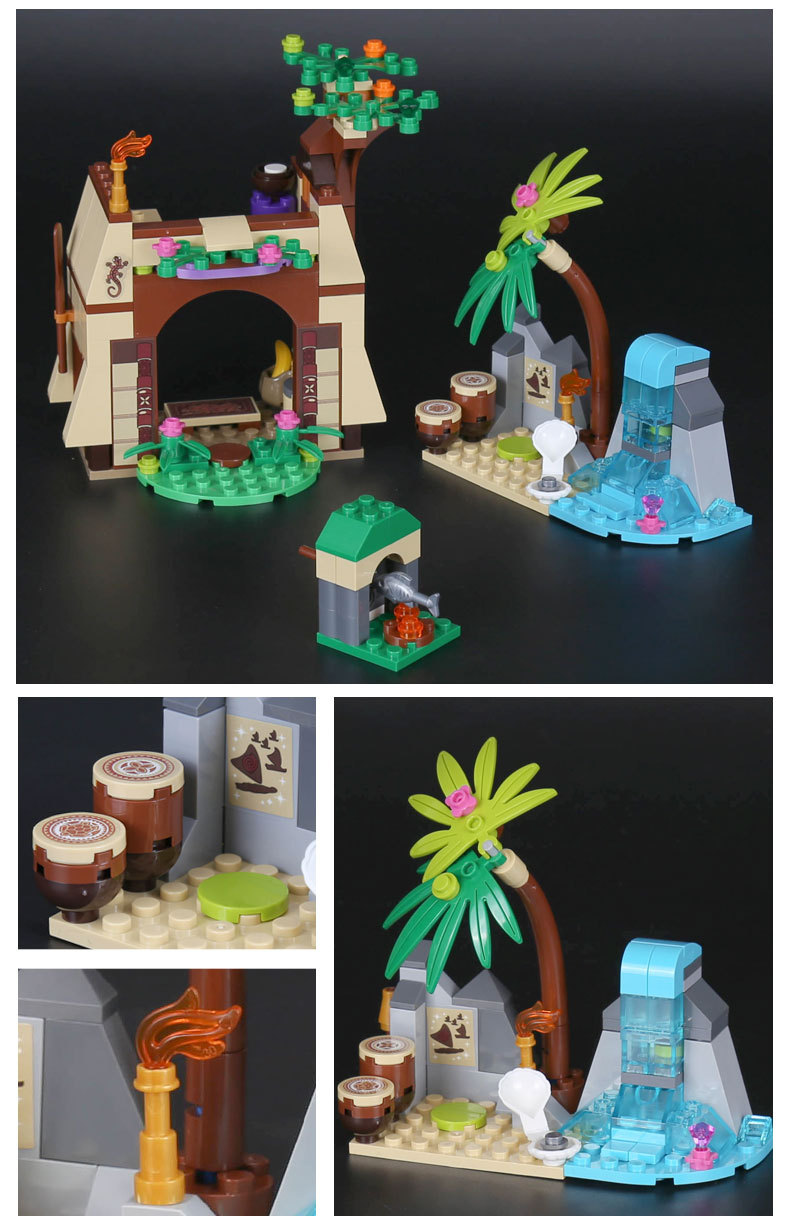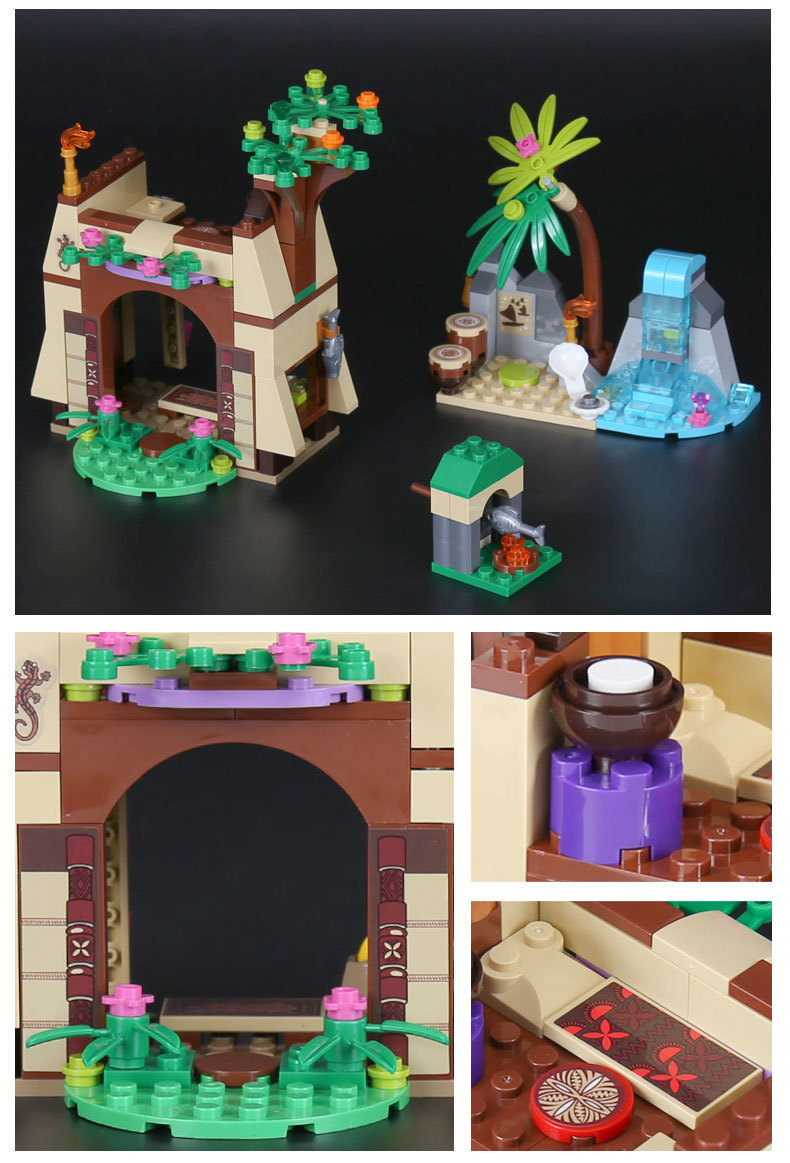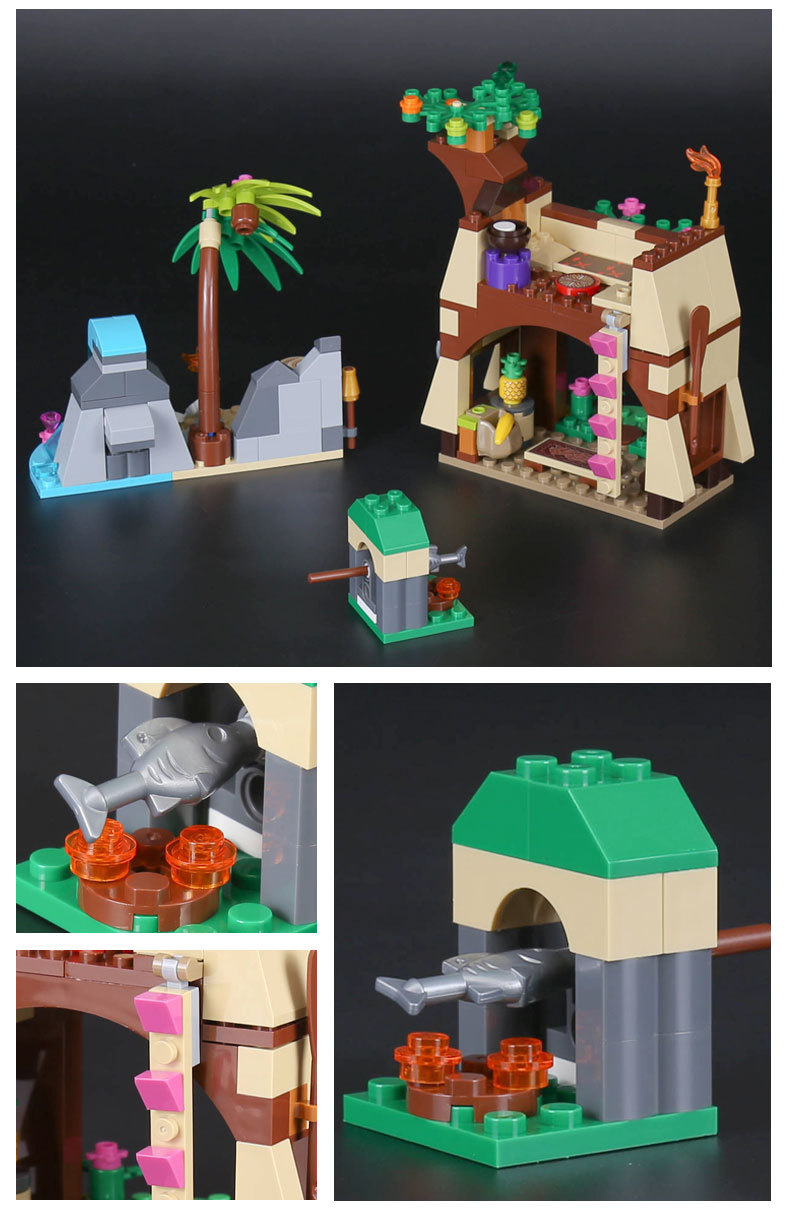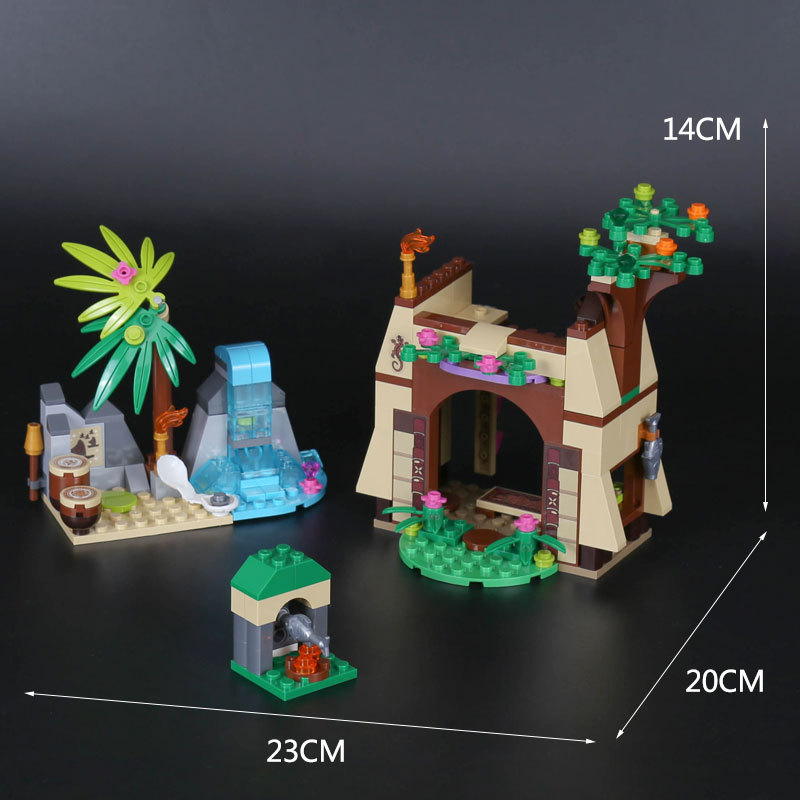 Reviews
(0)