Condition: Brand New
Packing: With Retail Box Package
Specifications: Compatible with other brands


WARNING:
CHOKING HAZARD - Small parts. Not for children under 6 years old.
LEPIN 25003 Moana's Ocean Voyage Set is 100% compatible with all leading brands of building toys. You can easily mix and put together with your existing building bricks and minifigures.

LEPIN building blocks are of premium quality. All LEPIN bricks are made of premium high quality ABS (Acrylonitrile Butadiene Styrene) material and safe for kids.

Product description
Discover the energetic Moana of Disney World and join her adventure to restore peace and bring the heart of Te Fiti back. This gorgeous sailboat with openable storage below the deck, along with island with transformation feature, are ideal for recreating classic moments in the film or producing new stories from the sea. Includes a Maui huge figure, Moana mini-figure, Heihei along with 2 Kakamora.

• This set is compatible with brand bricks and provides an age-appropriate play and build experience for ages 6-12.
• Study the celebrity map to navigate into the staircase.
• Use the exceptional purpose to transform Te Fiti back into some place of love and stability.
• Prepare to set sail Moana's ship and take back the heart into Te Fiti.
• Includes a Maui big figure, Moana mini-figure, plus two Kakamora and Heihei the rooster.
• Accessory components incorporate a banana, banana, map, oar and the core of Te Fiti.
• Moana's Ocean Voyage includes a voyaging canoe with openable deck and sail, a catapult for the Kakamora and Te Fiti.
• Moana's Boat is approximately 6" (16cm) high, 5" (13cm) wide and 5" (13cm) long.
• Te Fiti island is approximately 4" (11cm) high, 1" (5cm) deep and 6" (17cm) long.
• Combine with LEPIN 25004 Moana's Island Adventure for even more fun with Moana.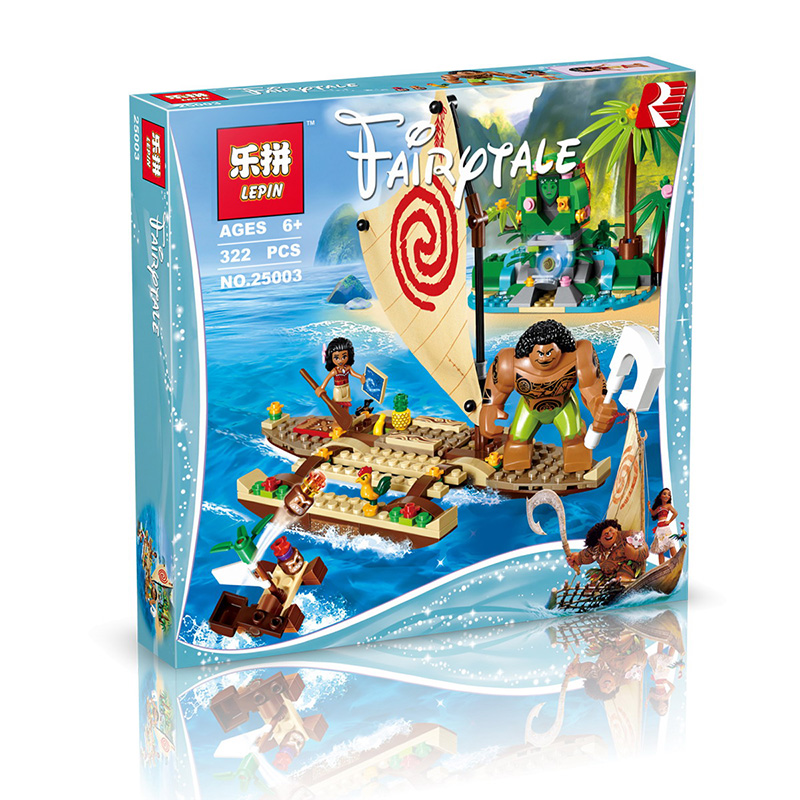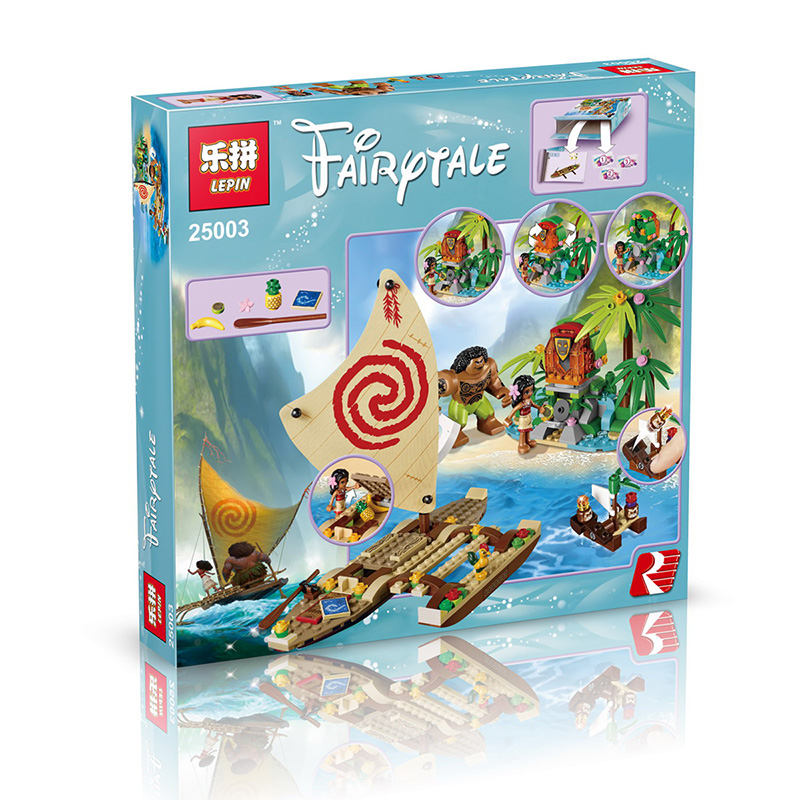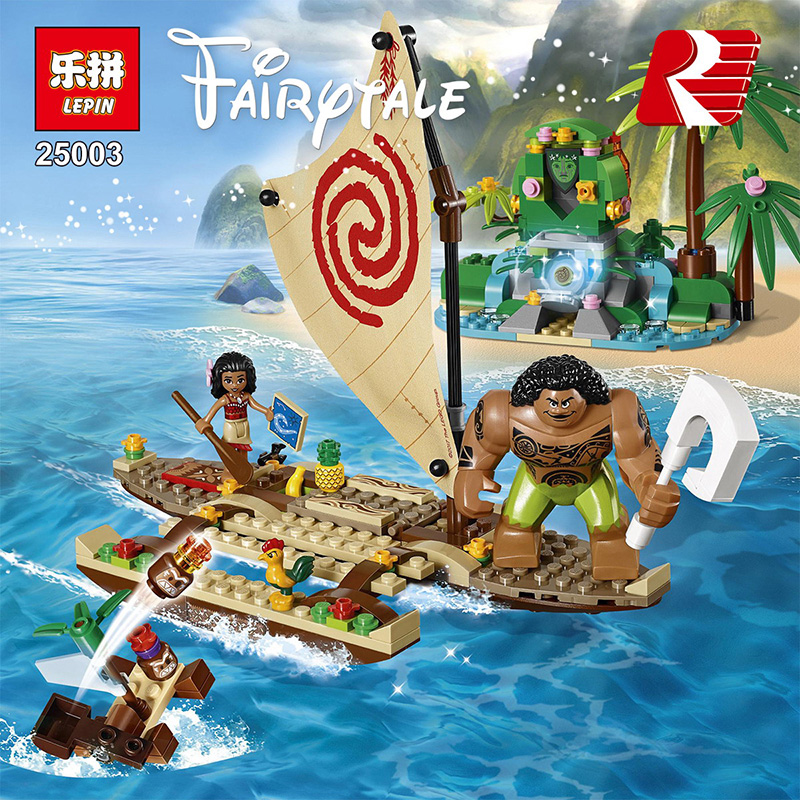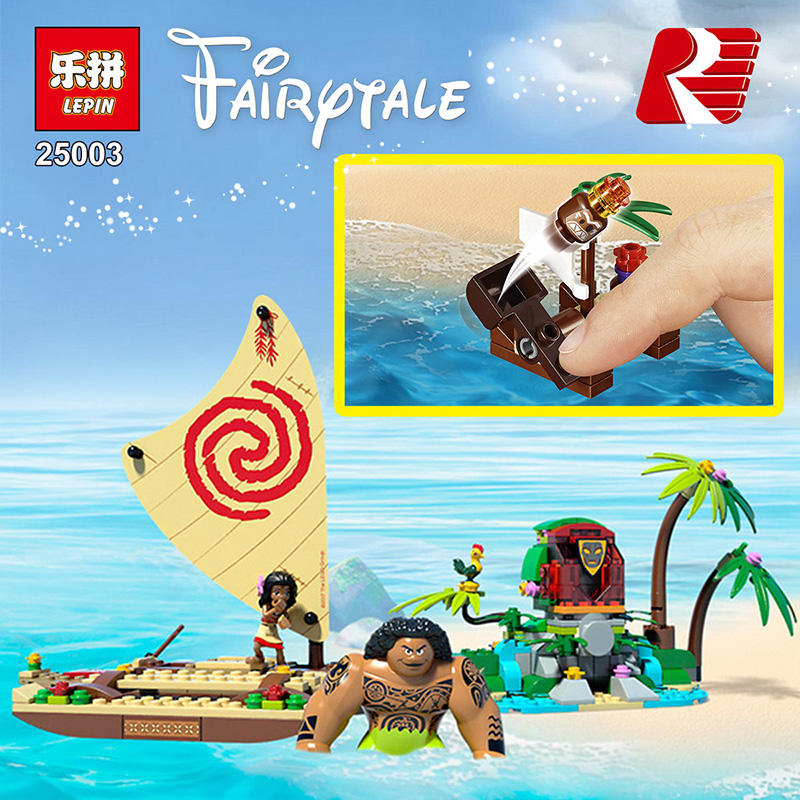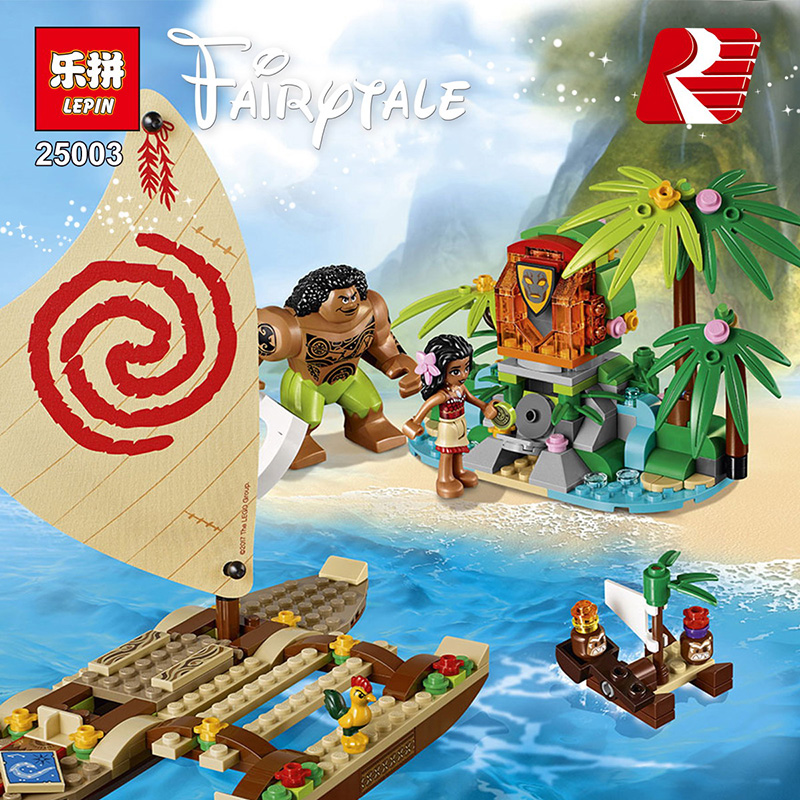 Reviews
(0)