Condition: Brand New
Packing: With Retail Box Package
Specifications: Compatible with other brands


WARNING:
CHOKING HAZARD - Small parts. Not for children under 6 years old.
LEPIN 16052 Hogwarts Great Hall Set is 100% compatible with all leading brands of building toys. You can easily mix and put together with your existing building bricks and minifigures.

LEPIN building blocks are of premium quality. All LEPIN bricks are made of premium high quality ABS (Acrylonitrile Butadiene Styrene) material and safe for kids.

Product description
Recreate and construct a magical dream kingdom from your Harry Potter™ films with this comprehensive 4-level LEPIN® 16052 Harry Potter Hogwarts™ Great Hall building set, with a fireplace, reversible home banners, chairs and tables, and the Grand Staircase tower with a spiral stairs, sorting hat, treasure room, living space, Mirror of Erised™ and a great deal of magical artifact attachment components. This dream Harry Potter™ castle toy comprises 10 buildable minifigures and Fawkes™ monsters and Basilisk, also Hedwig™ along with Scabbers™ characters.

• 4-level tower includes moving Grand Staircase at its foundation, treasure area with torso along with a turret comprising the Mirror of Erised™ with varying images, potions room and roosting place for Fawkes™.
• Includes 10 minifigures: Hermione Granger™, Ron Weasley™, Harry Potter™, Draco Malfoy™, Professor McGonagall™, Susan Bones, Professor Quirrell with Double Lord Voldemort™ Confront, Albus Dumbledore™, Hagrid™ and Nearly Headless Nick, Also buildable Fawkes™ Monsters and Basilisk, along with Scabbers™ and Hedwig™ figures.
• Feast at the Great Hall and utilize the magic hat to pick the students' rooms!
• Let the students in the ship and sail into Hogwarts™ castle.
• Turn Quirinus Quirrell to Lord Voldemort™ by rotating his head!
• Help Hermione and Susan create magic potions.
• Use the magical wands to pitch Harry from Draco from the Dueling Club!
• Recreate iconic scenes in the Harry Potter™ films.
• Also contains a ship with hanging lantern.
• Features the buildable Great Hall along with a tower.
• The Great Hall contains tables, fireplace, head table with chairs, 4 candles and two wheeled home banners and food (turkey leg, ice cream and a little cake), brooms, decoration cup plus a teapot.
• Gaze into the Mirror of Erised™ with Ron and alter the film.
• Swoop Fawkes™ to conflict and assist Harry combat the giant Basilisk serpent.
• Accessory components comprise 7 wands, an umbrella, 3 tumblers, lantern, magic hat, broom, cauldrons, trademarks, trademarks, meals, two magician brooms, decoration, teapot, torso along with a spider.
• Welcome the newest pupils with Hagrid™ along with Professors Dumbledore™ along with McGonagall™.
• Combines with all the 16054 Hogwarts™ Whomping Willow™ for even more LEPIN® Harry Potter™ experiences.
• Hogwarts™ Great Hall is approximately 14" (37cm) high, 7" (18cm) deep and 11" (30cm) wide.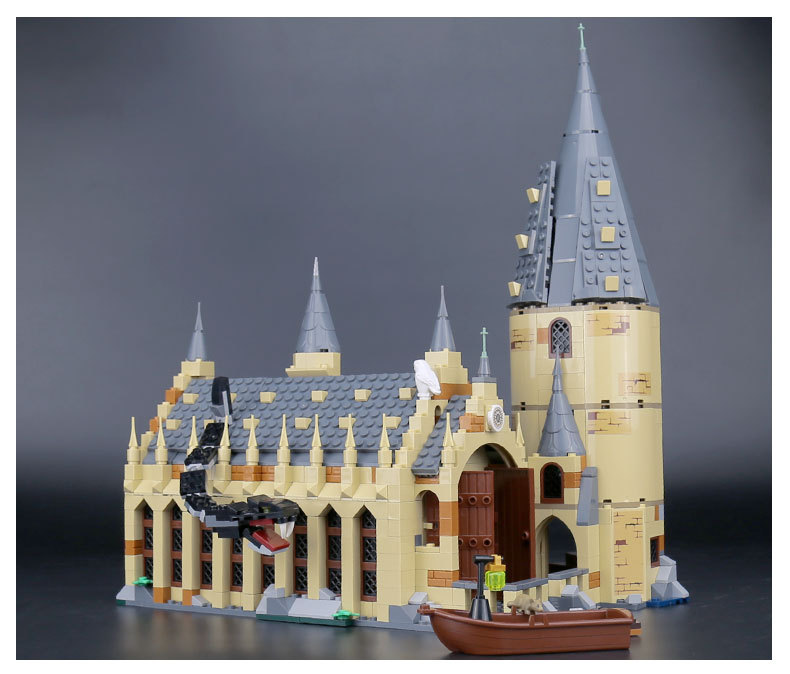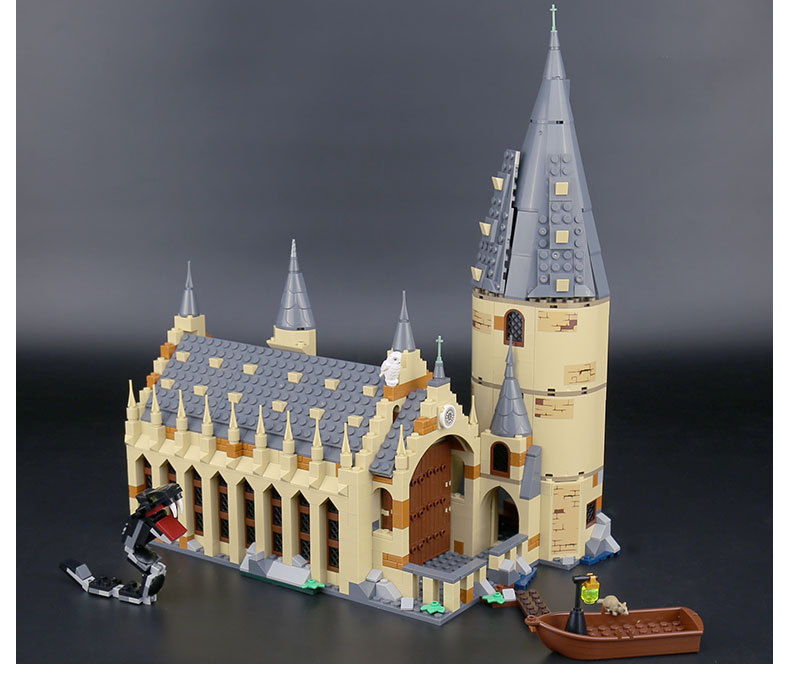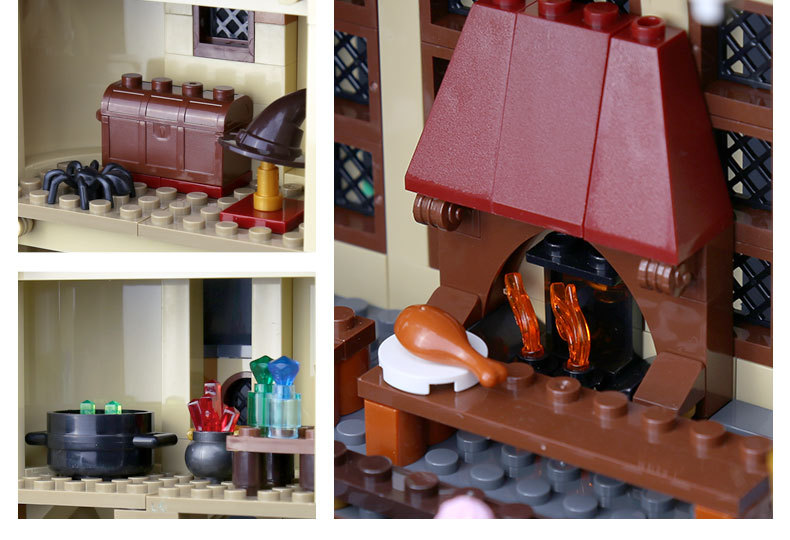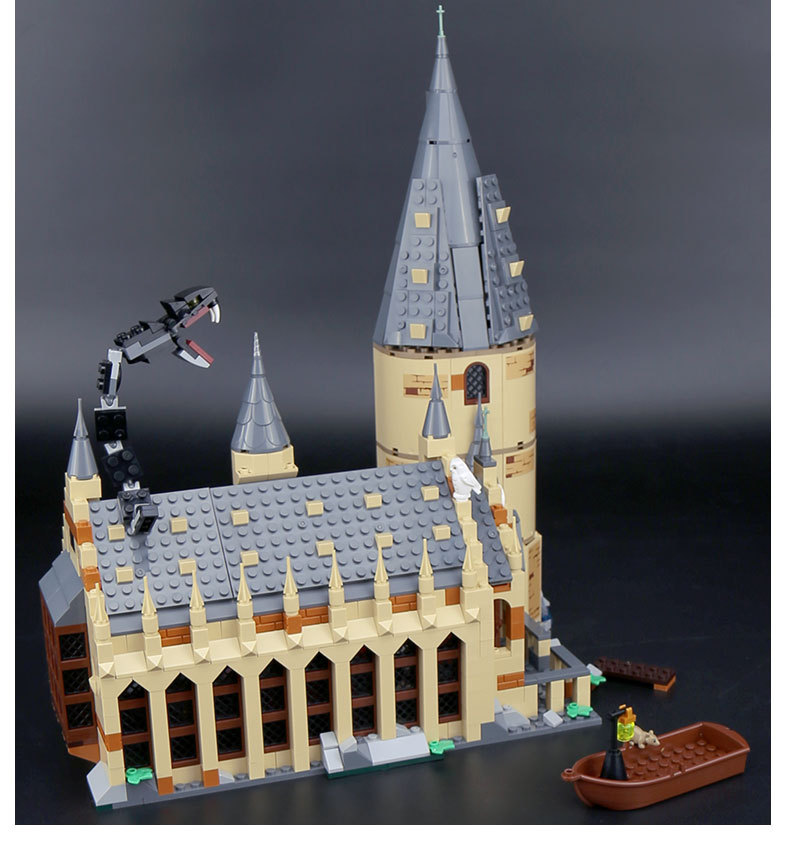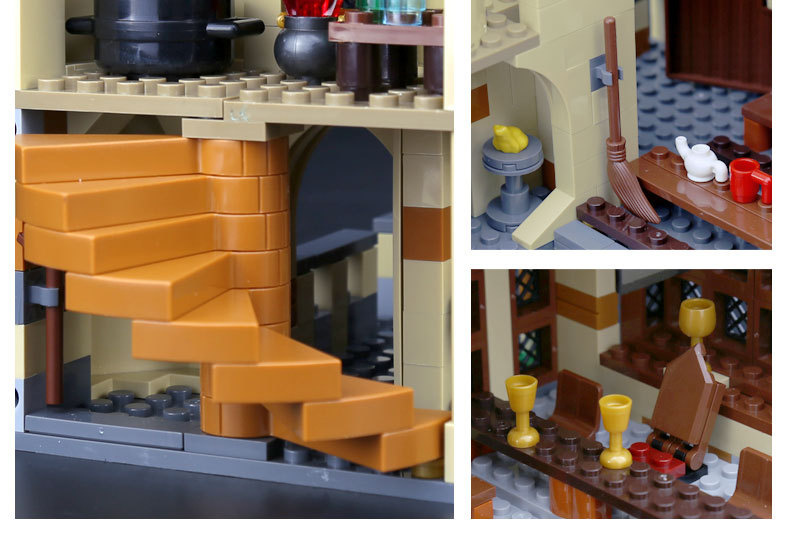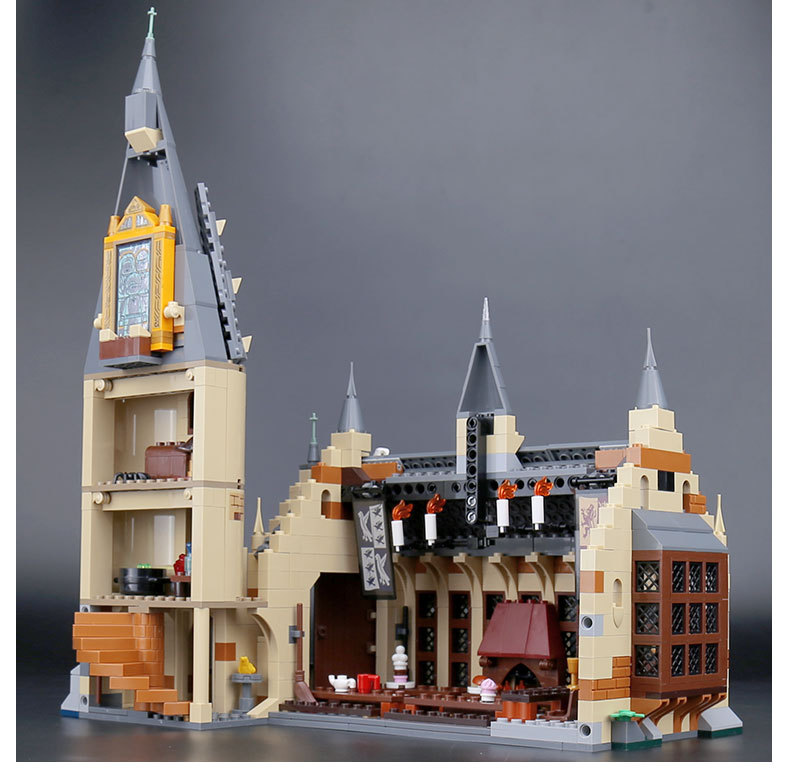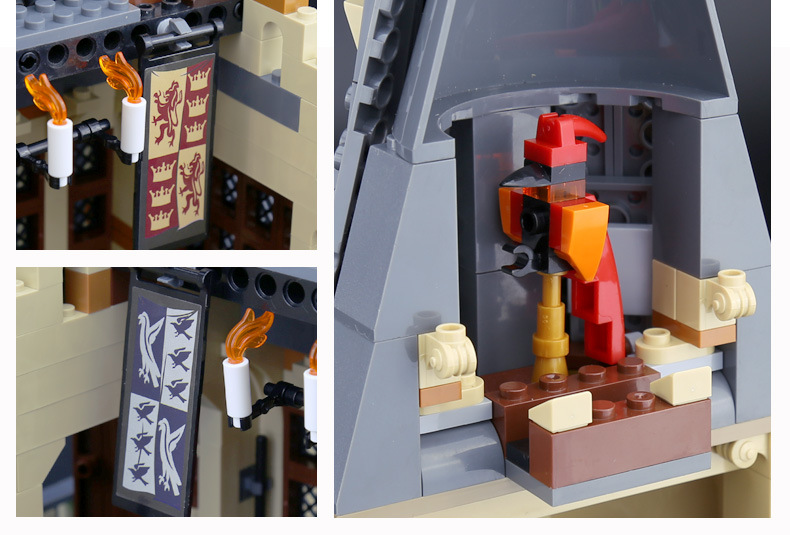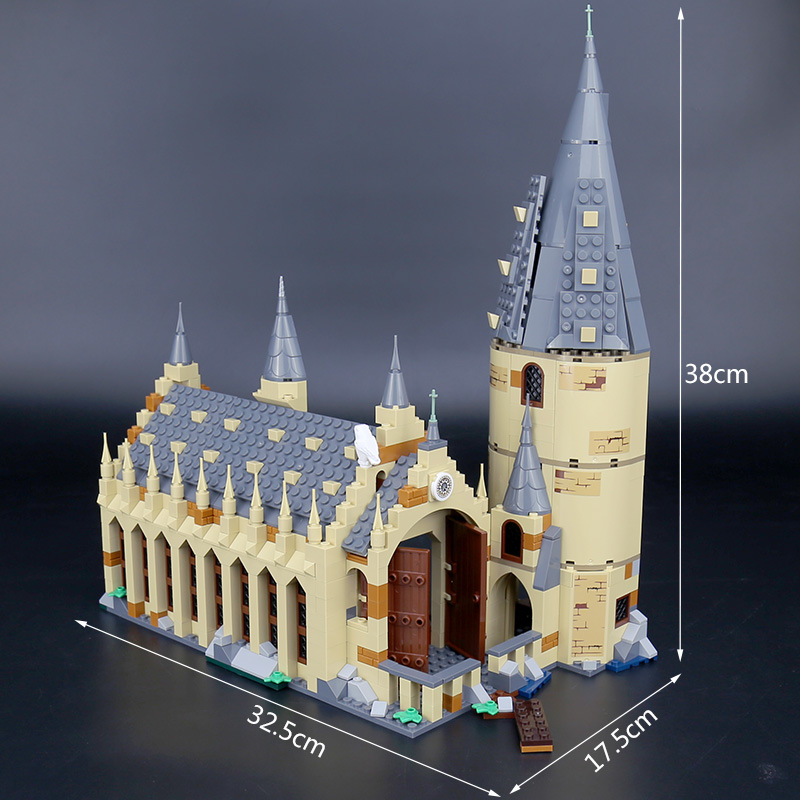 Reviews
(0)