Condition: Brand New
Packing: With Retail Box Package
Specifications: Compatible with other brands


WARNING:
CHOKING HAZARD - Small parts. Not for children under 6 years old.
LEPIN 16051 Ideas Ship in a Bottle Set is 100% compatible with all leading brands of building toys. You can easily mix and put together with your existing building bricks and minifigures.

LEPIN building blocks are of premium quality. All LEPIN bricks are made of premium high quality ABS (Acrylonitrile Butadiene Styrene) material and safe for kids.

Product description
Show you're a true craftsman if you produce a LEPIN® Ideas 16051 Ship in a Bottle with LEPIN bricks! Build this gorgeous ship called'Leviathan', for example, captain's quarters, including masts, sails, crow's nest, flag along with 6 cannons. Put it within the brick-built jar, with a buildable wax and cork seal. Subsequently display your nostalgic, nautical generation onto the LEPIN display rack, complete with all the boat's nameplate and a'compass' with a turning needle.

Keep a sailing tradition when you construct your LEPIN® Ideas Ship in a Bottle, including an extremely detailed boat with the captain's quarters, including cannons, masts, crow's nest and published sail components. Fan creator, Jake Sadovich, was motivated by a genuine boat in a bottle he had assembled a couple of years before when he made a decision to construct a replica from LEPIN brick form. His invention attained the qualifying 10,000 votes with LEPIN Ideas.

• Bottle comes with a comprehensive, buildable walnut with new wax sealed style parts and above 280 water-style, translucent-blue components inside.
• Includes a leaflet with constructing instructions and information concerning the group's enthusiast creator Jake Sadovich along with LEPIN® designers.
• Features a LEPIN® brick-built jar, boat along with a display rack.
• Display rack includes the boat's'Leviathan' nameplate, a built-in'compass' (inoperative) with comprehensive compass rose and turning gold-colored needle, two world components and details in gold color.
• Ship includes a raised deck in the stern, captain's quarters, including 6 cannons, 3 masts, a crow's nest and various components including published sails and the boat's flag.
• This structure toy is recommended for ages 10+.
• This set is compatible with brand bricks and Bottle on stand is approximately 3" (10cm) high, 3" (10cm) deep and 12" (31cm) wide.
• Ship is approximately 3" (8cm) high, 1" (5cm) wide and 5" (14cm) long.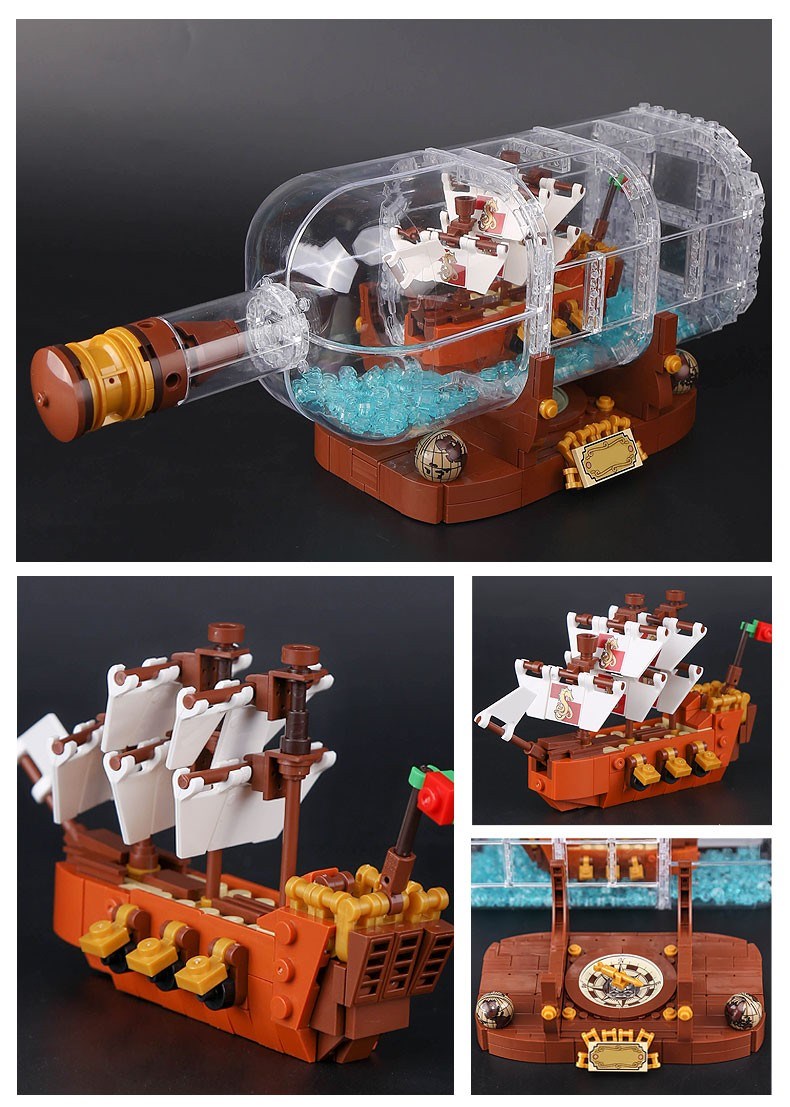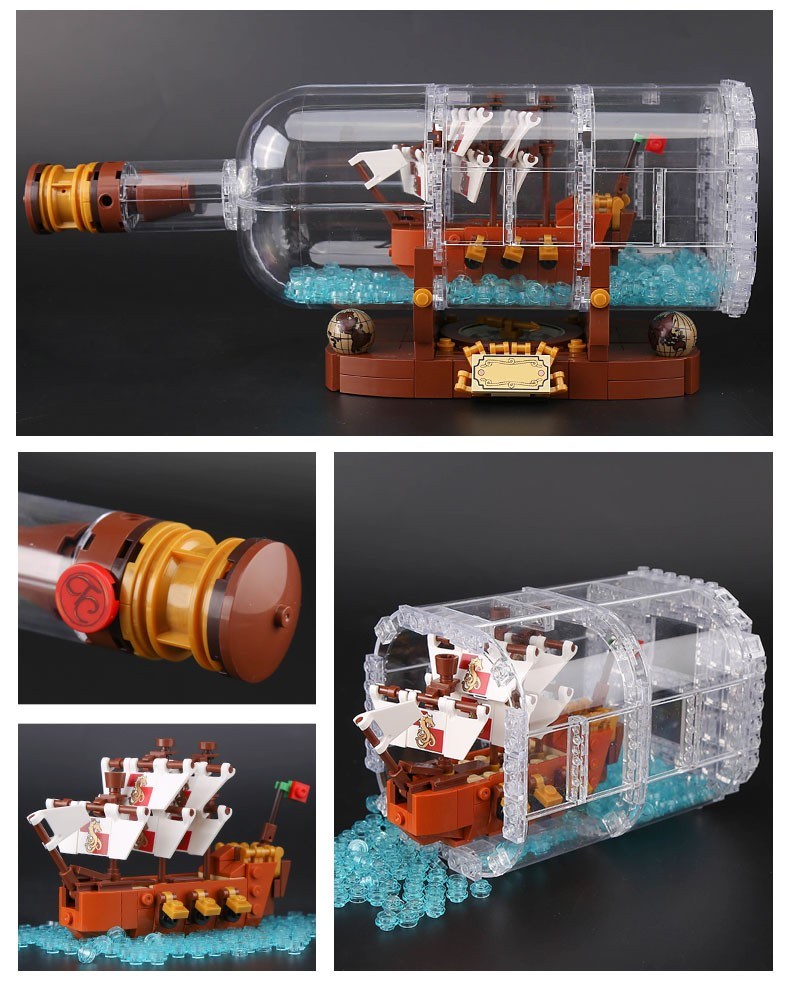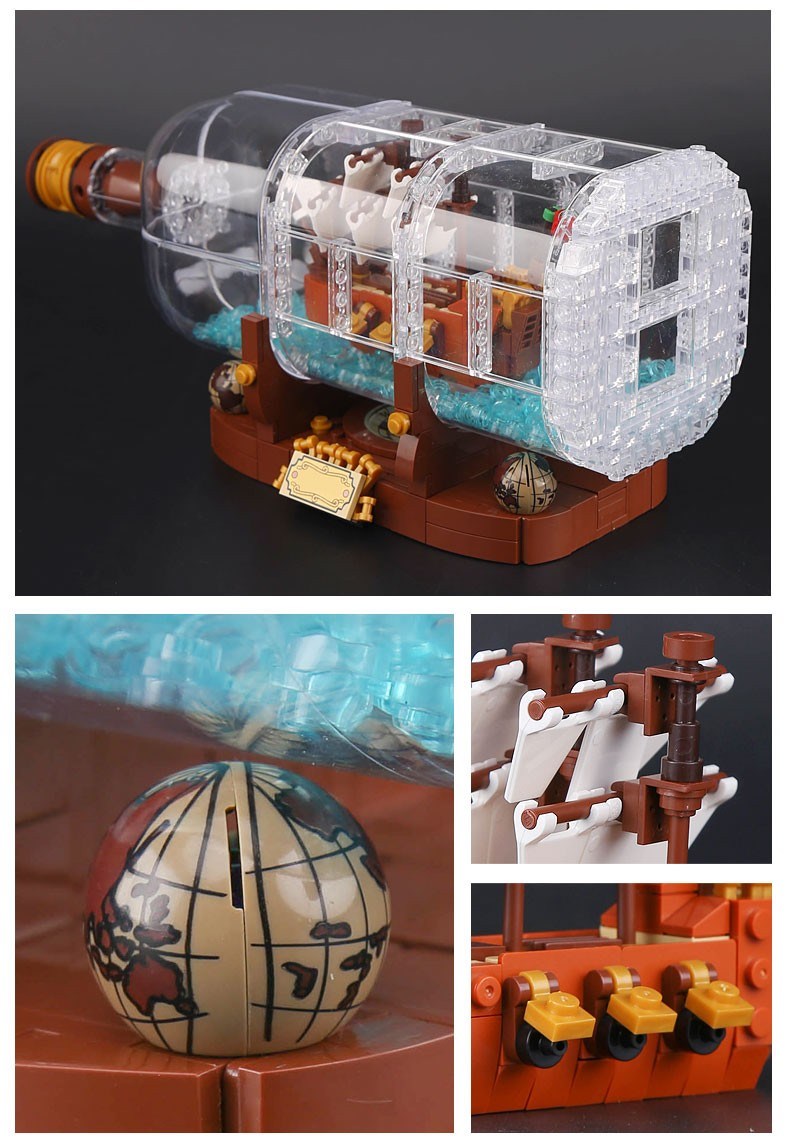 Reviews
(0)