Condition: Brand New
Packing: With Retail Box Package
Specifications: Compatible with other brands


WARNING:
CHOKING HAZARD - Small parts. Not for children under 6 years old.
LEPIN 15019 Creator Expert Assembly Square Set is 100% compatible with all leading brands of building toys. You can easily mix and put together with your existing building bricks and minifigures.

LEPIN building blocks are of premium quality. All LEPIN bricks are made of premium high quality ABS (Acrylonitrile Butadiene Styrene) material and safe for kids.

Product description
Have a visit to the awesome Assembly Square, designed to celebrate ten decades of all LEPIN Modular Buildings, with a wealth of unsurpassed, complicated details and hidden surprises. Easy-to-remove building segments offer access to this highly detailed inside, including a floor flat with a cafe, florist's store and caféplus a center flat with a music shop, picture studio and dentist, along with also an upper-level dancing studio and flat with access to a rooftop terrace with grill. The outside of the building comes with a thorough sidewalk with outside café furniture, dishwasher, streetlamps and an extremely elaborate facade with superbly detailed windows and windows, three buildable shop hints, spired tower along with a decorative roofline. Gather and assemble an Whole city with all the LEPIN Creator Expert Modular Building collection 15010 Parisian Restaurant, 15011 Detective's Office along with 15001 Brick Bank. Contains eight minifigures along with a baby figure.

• Adjust the camera tripod and then shoot photographs all over the square.
• Open the oven to remove your freshly-baked cakes and pastries.
15010 Parisian Restaurant, 15011 Detective's Office and also 15001 Brick Bank.
• New-for-spring-2017 decorated components incorporate a dentist chest, dentist window along with 2x3 tile with all an 15002 Café Corner box leading.
• With more than 4,122 LEPIN pieces, this version is really going to place your LEPIN construction abilities to the test!
• Upper level includes a dancing studio with buildable piano along with reflective mirror part; a flat with buildable foldout sofa mattress, comprehensive kitchen, bathroom, micro LEPIN rail, modular structures and Eiffel Tower, and accessibility to a rooftop patio with buildable grill, a neglected plant and table.
• Includes eight minifigures: a physician, barista, baker, florist, audio shop helper, singer, photographer plus also a LEPIN enthusiast, along with a child figure.
• Remove the construction segments to get the comprehensive inside.
• Recline the dentist chair and show all those pearly whites!
• Ground degree comes with a bakery with counter, cash register, shelves, starting toaster, wedding cake and various buildable pastries and treats; a gentleman's store with counter, cash register, garden resources, flower arrangements, bouquets plus also a blue and yellow macaw parrot part; plus a café with espresso machine, counter tops, bench seats and pie components.
• Collect and construct an Whole city with all the LEPIN Creator Expert Modular Building string
• Fold the couch bed and unwind as you respect your modular structures set!
• Celebrate Modular Buildings with this brilliant 10th anniversary LEPIN Creator Expert place!
• The three-level Assembly Square includes a genuine, intricate facade with in depth windows and windows, 3 buildable shop hints, spired tower, ornamental roofline along with a rooftop patio, and a comprehensive tiled pavement with a dishwasher, outside café furniture plus 2 streetlamps. The highly comprehensive inside comprises a bakery, florist's store, café, audio shop, picture studio, health office, flat and a dance studio.
• Accessory components incorporate a ballerina skirt, Chihuahua, pretzel, decorative poultry and candy. Also contains a buildable phone, grill, baby swing along with buildable lamps.
• Middle level comes with a music shop with a buildable drum set, two guitars and saxophone component; picture studio with buildable traditional camera and flexible tripod; along with a decorative office with buildable cushioned seat, waiting room, phone and a sink.
• Includes a lot of curved and rectangle angle tiles, garage doors used as both box windows and LEPIN Technic excavator scoops used as roof components.
• This collection provides an age-appropriate construct and drama experience for ages 16+.
• Stands over 13" (35cm) high, 9" (25cm) deep and 14" (38cm) wide.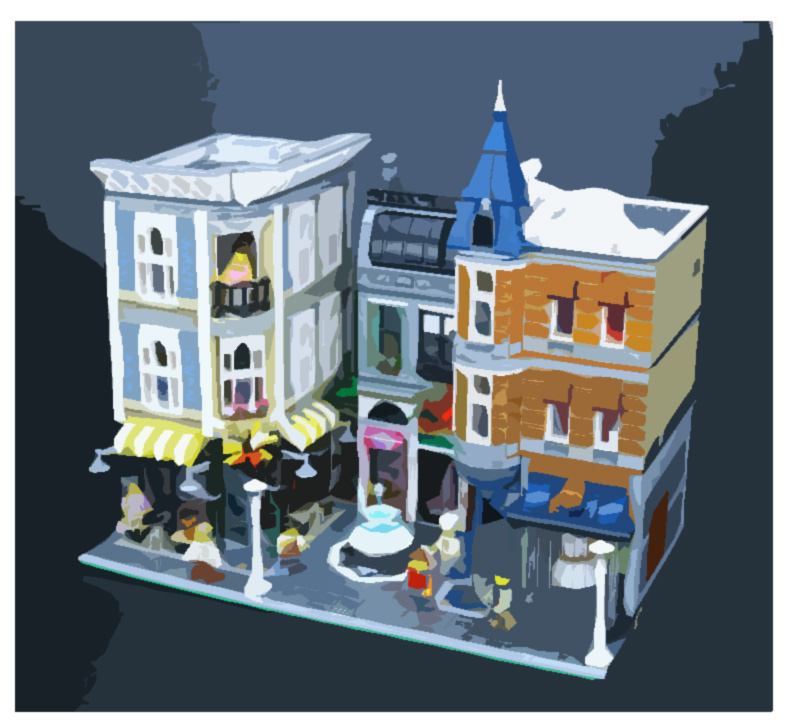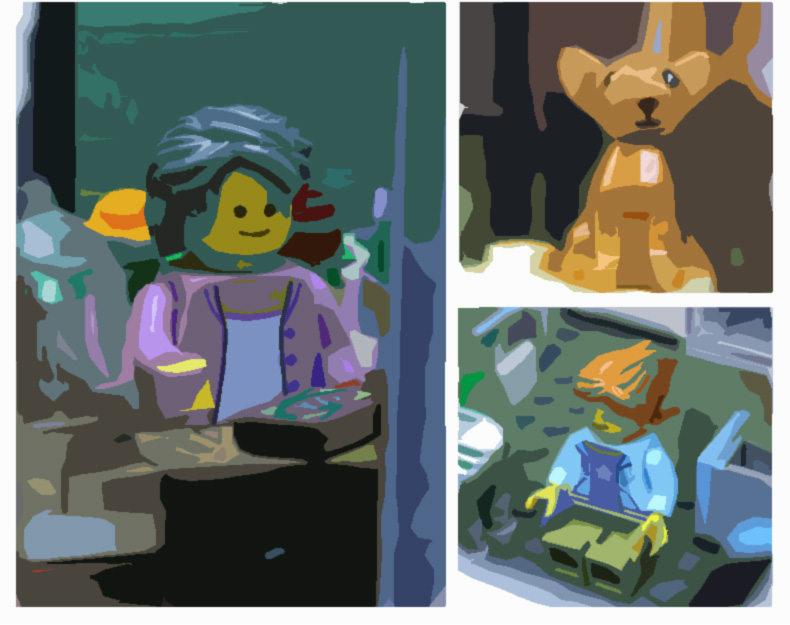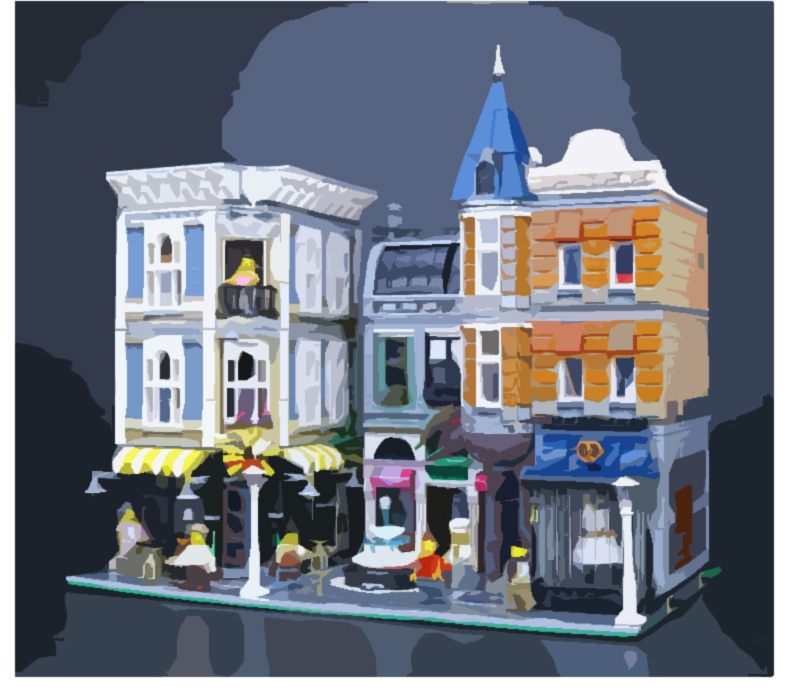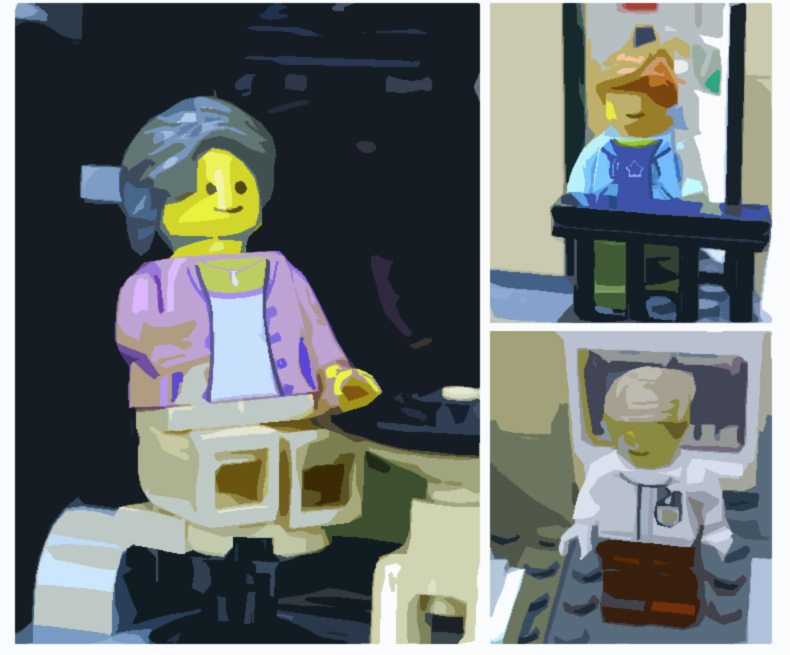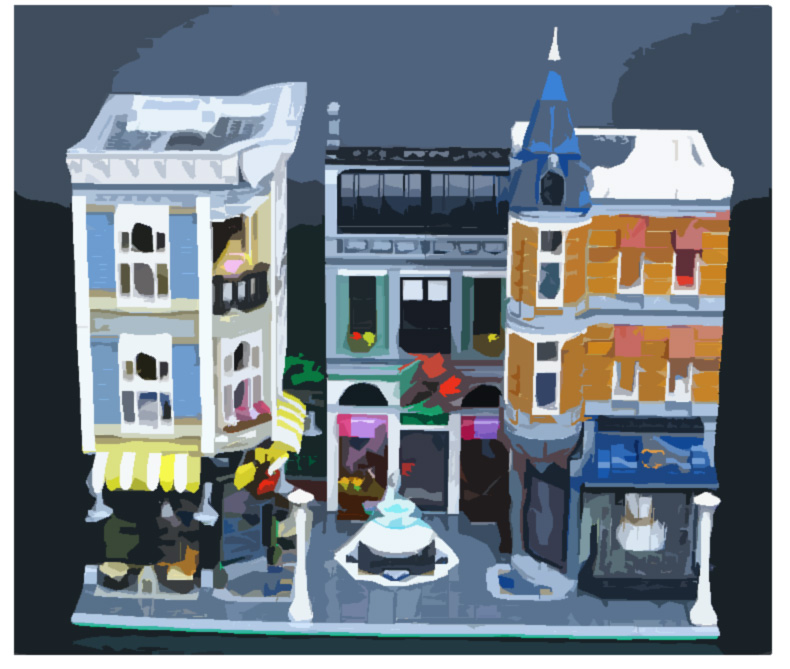 Reviews
(0)