Condition: Brand New
Packing: With Retail Box Package
Specifications: Compatible with other brands


WARNING:
CHOKING HAZARD - Small parts. Not for children under 6 years old.
LEPIN 14034 Axl's Rumble Maker Set is 100% compatible with all leading brands of building toys. You can easily mix and put together with your existing building bricks and minifigures.

LEPIN building blocks are of premium quality. All LEPIN bricks are made of premium high quality ABS (Acrylonitrile Butadiene Styrene) material and safe for kids.

Product description
Drive the Rogul out of Knighton with all the 3-in-1 Rumble Maker, including flip-out wingsand removable tank using caterpillar tracks, dual rotating drill firearms, bolt holder, two minifigure cockpits and two stud shooters. Contains 3 scannable shields and 3 minifigures.

• Includes 3 minifigures: Axl, an Axl Bot plus a Rogul, and a Brickster figure.
• Push the cylinder into reverse the wings out, then launch the tank switch into jet style.
• Combine the detachable tank with any LEPIN NEXO KNIGHTS™ Battle Suit to create an ultimate battle suit.
• Push the cylinder to flip out the wings, then release the tank to switch into jet mode.
• Features 2 spinning drill firearms, flier together using flip-out wings, removable tank using caterpillar tracks such as the Axl Bot, two minifigure cockpits, guard holder along with also a weapon holder.
• Weapons comprise Axl's axe, the Axl Bot's axe and Rogul's Dragon sword.
• Roll the car forward to trigger the drills pulverize the Stone creatures!
• Axl's Rumble Maker with wings folded stands over 3" (9cm) high, 11" (29cm) long and 6" (16cm) wide, and approximately above 9" (25cm) wide with wings flipped out.
• Detachable tank stands over 1" (4cm) high, 3" (8cm) long and 4" (11cm) wide.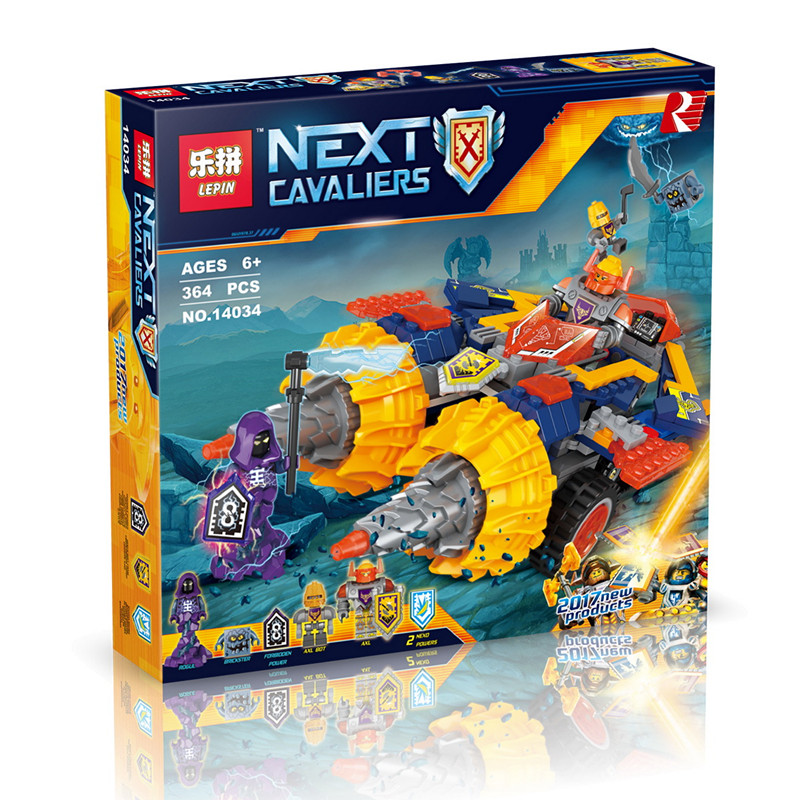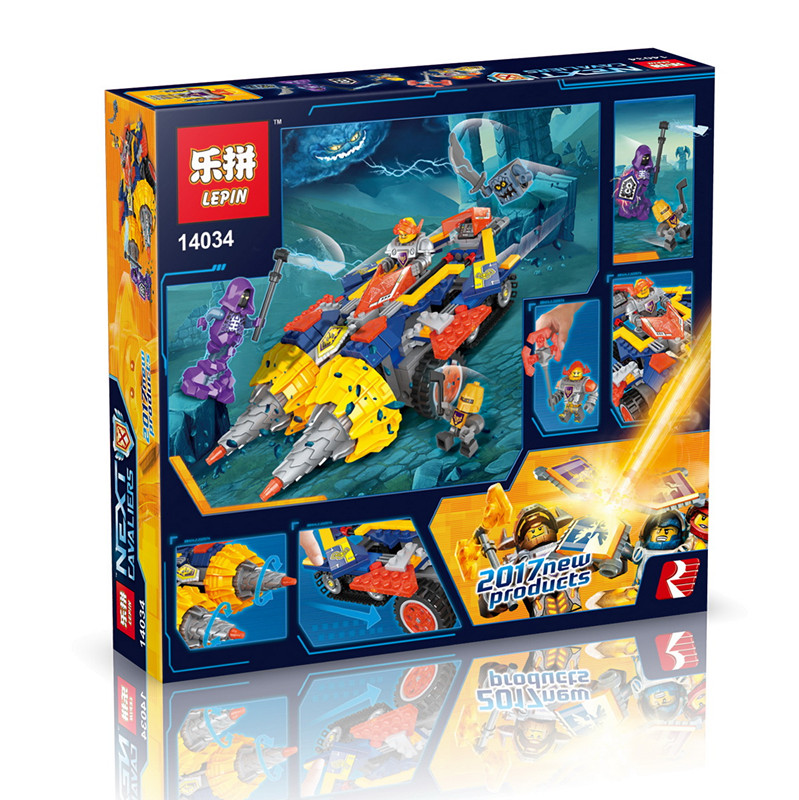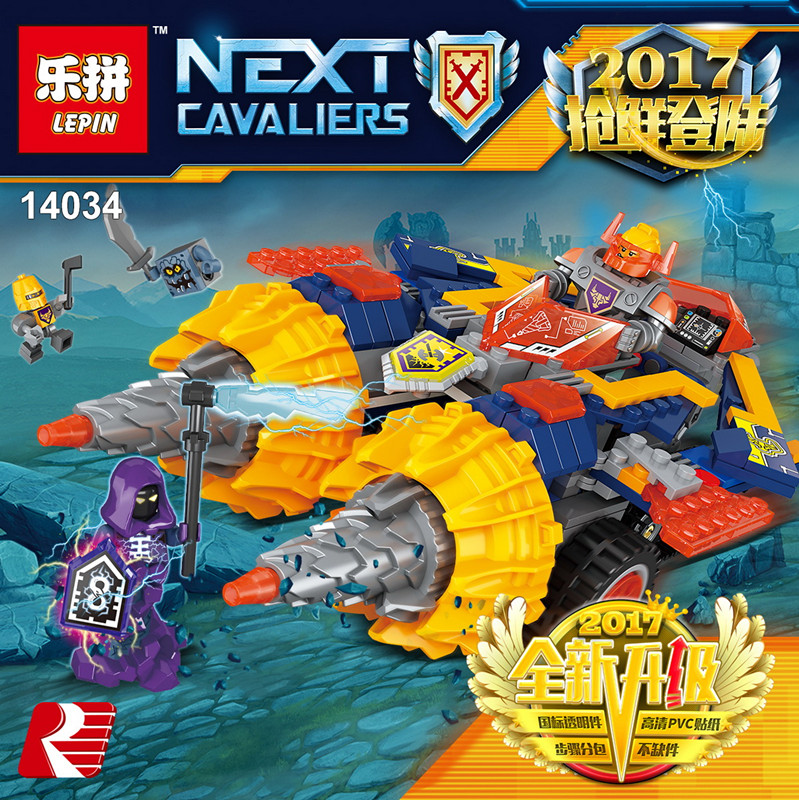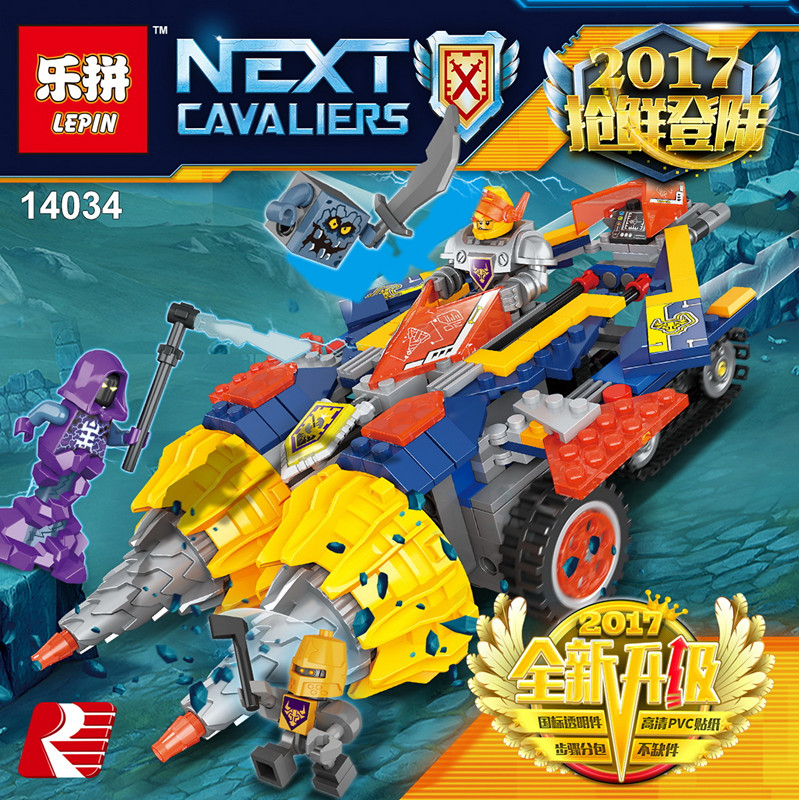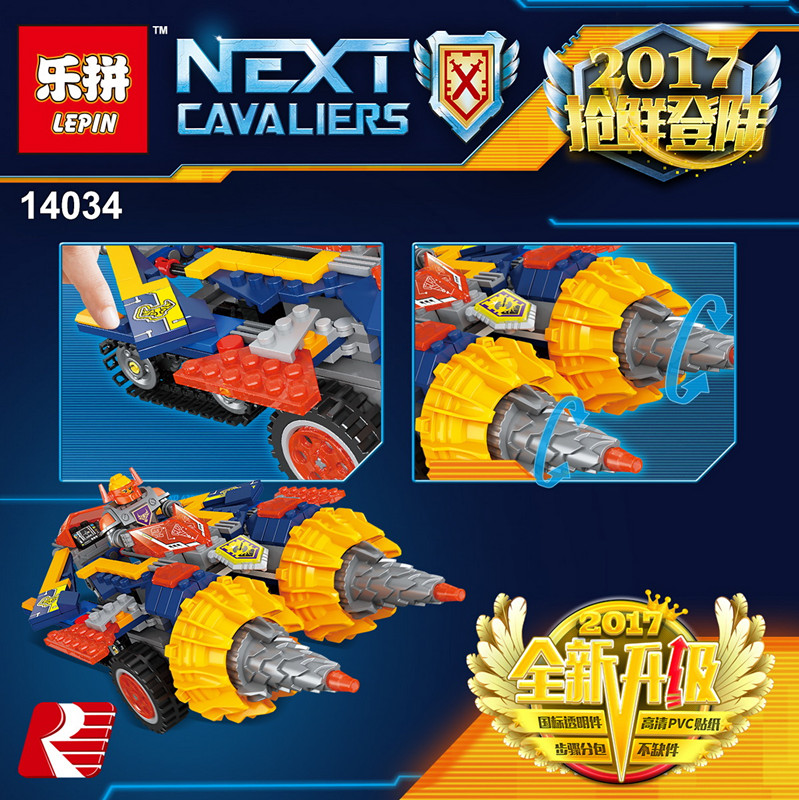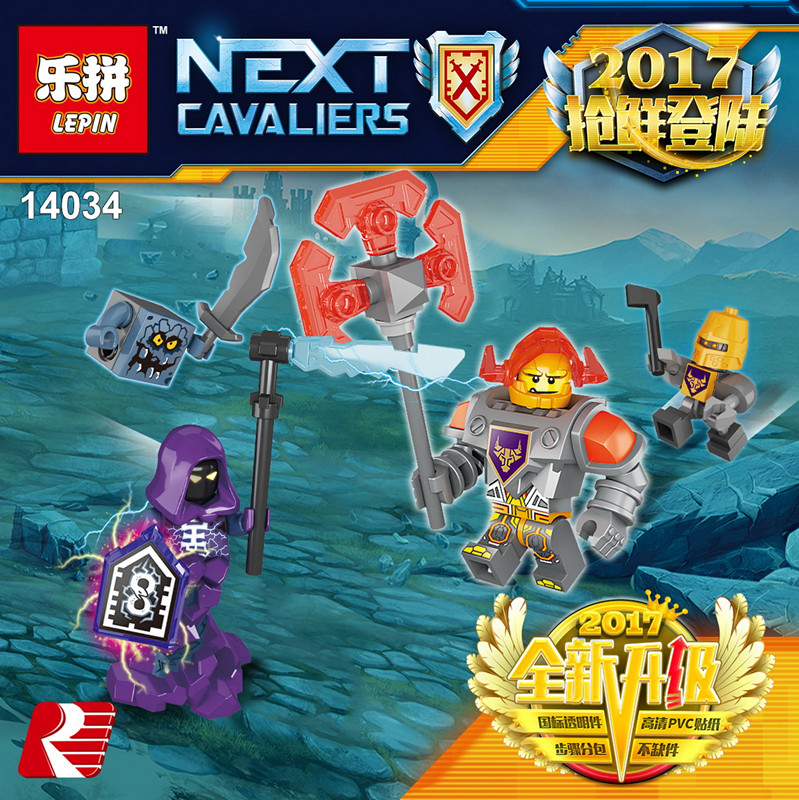 Reviews
(0)