Condition: Brand New
Packing: With Retail Box Package
Specifications: Compatible with other brands


WARNING:
CHOKING HAZARD - Small parts. Not for children under 6 years old.
LEPIN 07101 The Hulkbuster: Ultron Edition Set is 100% compatible with all leading brands of building toys. You can easily mix and put together with your existing building bricks and minifigures.

LEPIN building blocks are of premium quality. All LEPIN bricks are made of premium high quality ABS (Acrylonitrile Butadiene Styrene) material and safe for kids.

Product description
Construct and show this superhero toy - a highly comprehensive LEPIN® brick edition of this Hulkbuster mech, including a rotating chest, posable hands, arms, feet and legs, and also glow-in-the-dark components. Pick from arms, such as a jackhammer arm together using hitting feature, and trigger the LEPIN mild brick from the torso. This LEPIN Marvel Super Heroes The Hulkbuster: Ultron Edition set also comes with a display platform with alternative attachment points such as posable robotic structure arms along with a desk and a new-for-March-2018 Iron Man Mark 43 minifigure.

• Platform comes with a flip-up Hulkbuster data plate and 8 choice attachment points for two posable robotic building arms plus a desk with two connected pc display components and space to the buildable hotrod auto and buildable
• Veronica satellite.
• Including a Iron Man Mark 43 minifigure.
• Platform (without attachable arms/desk) steps more than 7" (19cm) wide, 8" (21cm) profound and below 1" (2cm) high. Contains a fire extinguisher component.
• This LEPIN Superhero 07101 toy is acceptable for ages 14+.
• Hulkbuster comes with a flip-up mind, rotating chest, posable fingers, arms, feet and legs, LEPIN® mild brick at the torso, two palms arms that are left --a typical arm or jackhammer arm together using hitting purpose and 12 glow-in-the-dark components.
• Activate the torso light by pressing on the button at the Hulkbuster's rear again.
• embarrass the Hulkbuster arm into both of those structure arms for a neat display.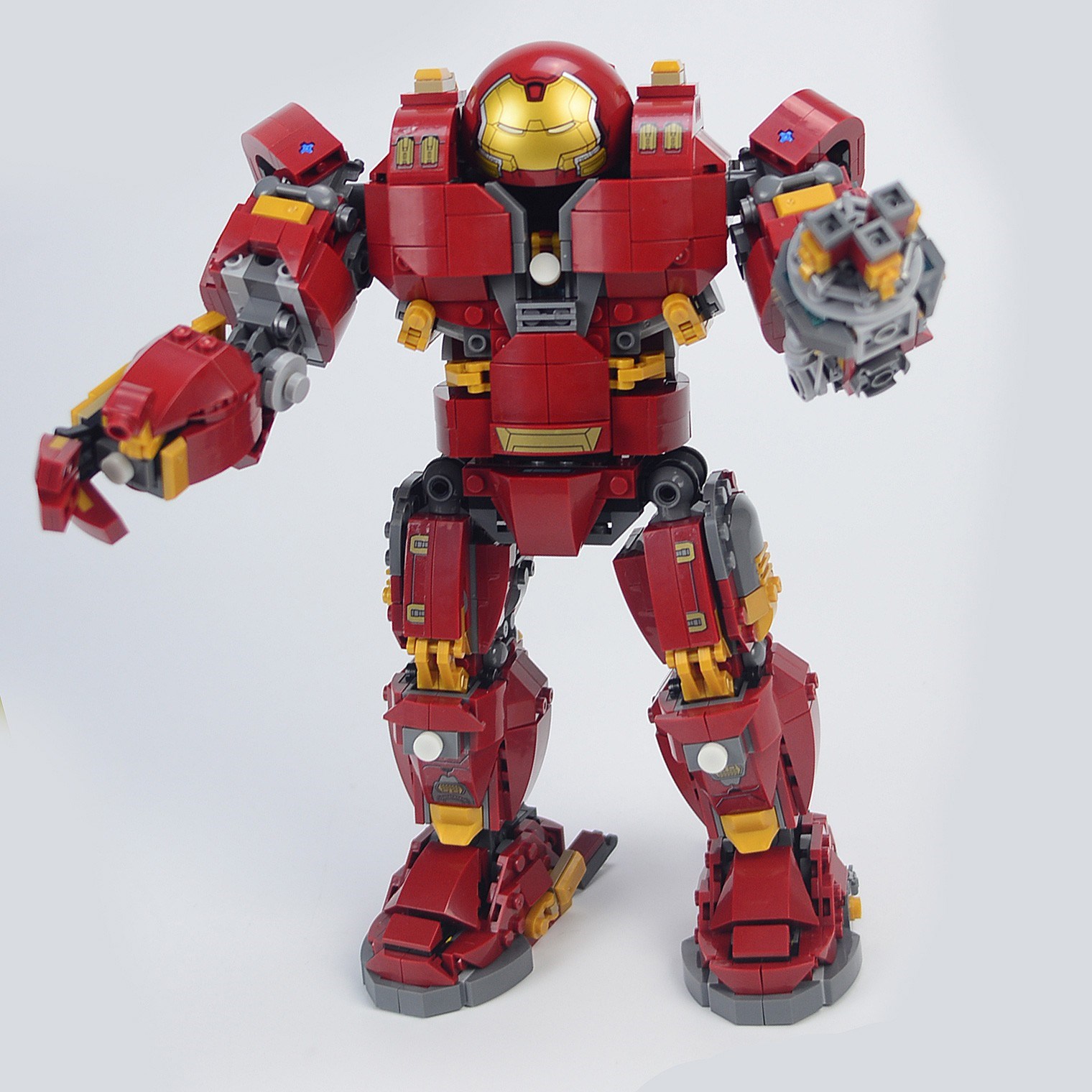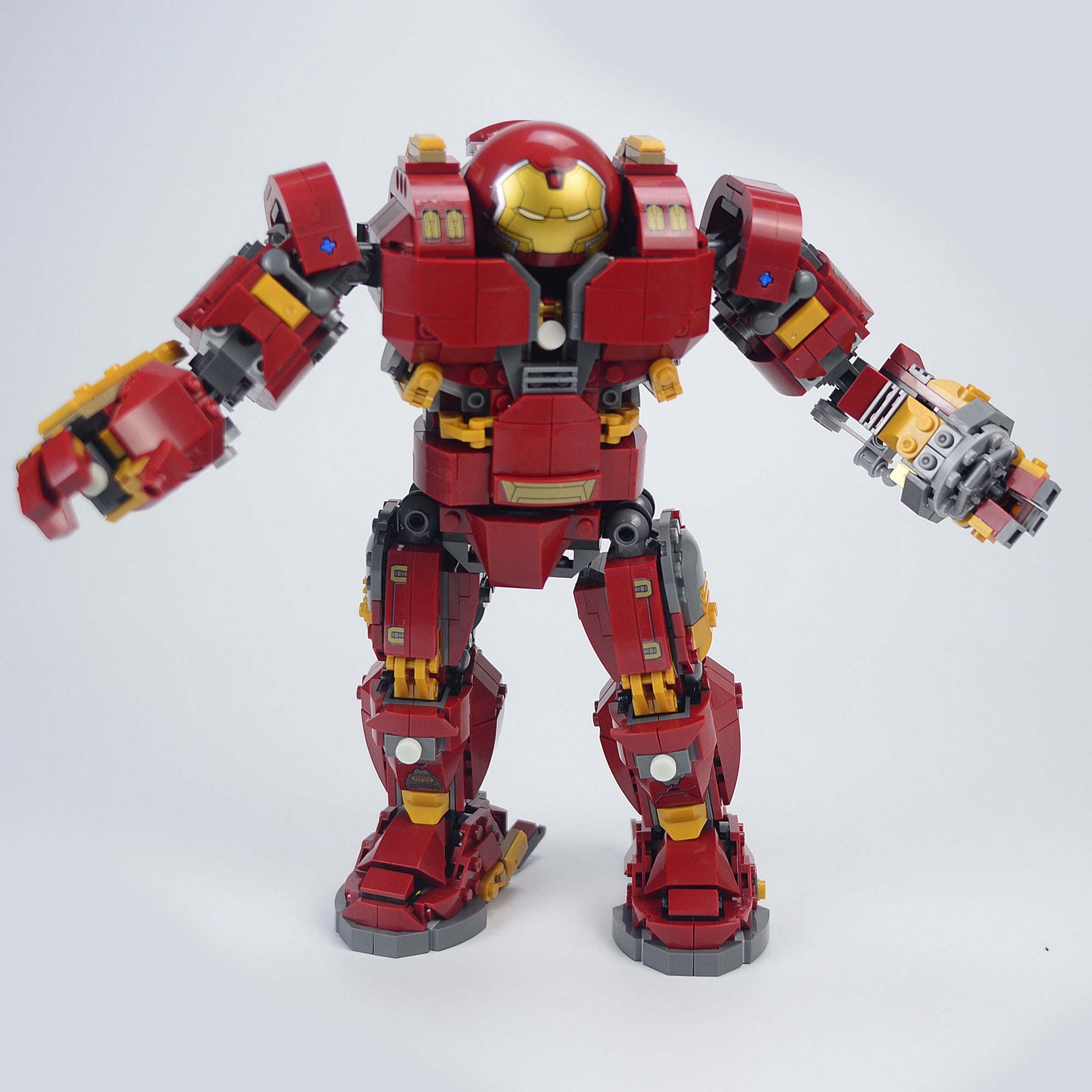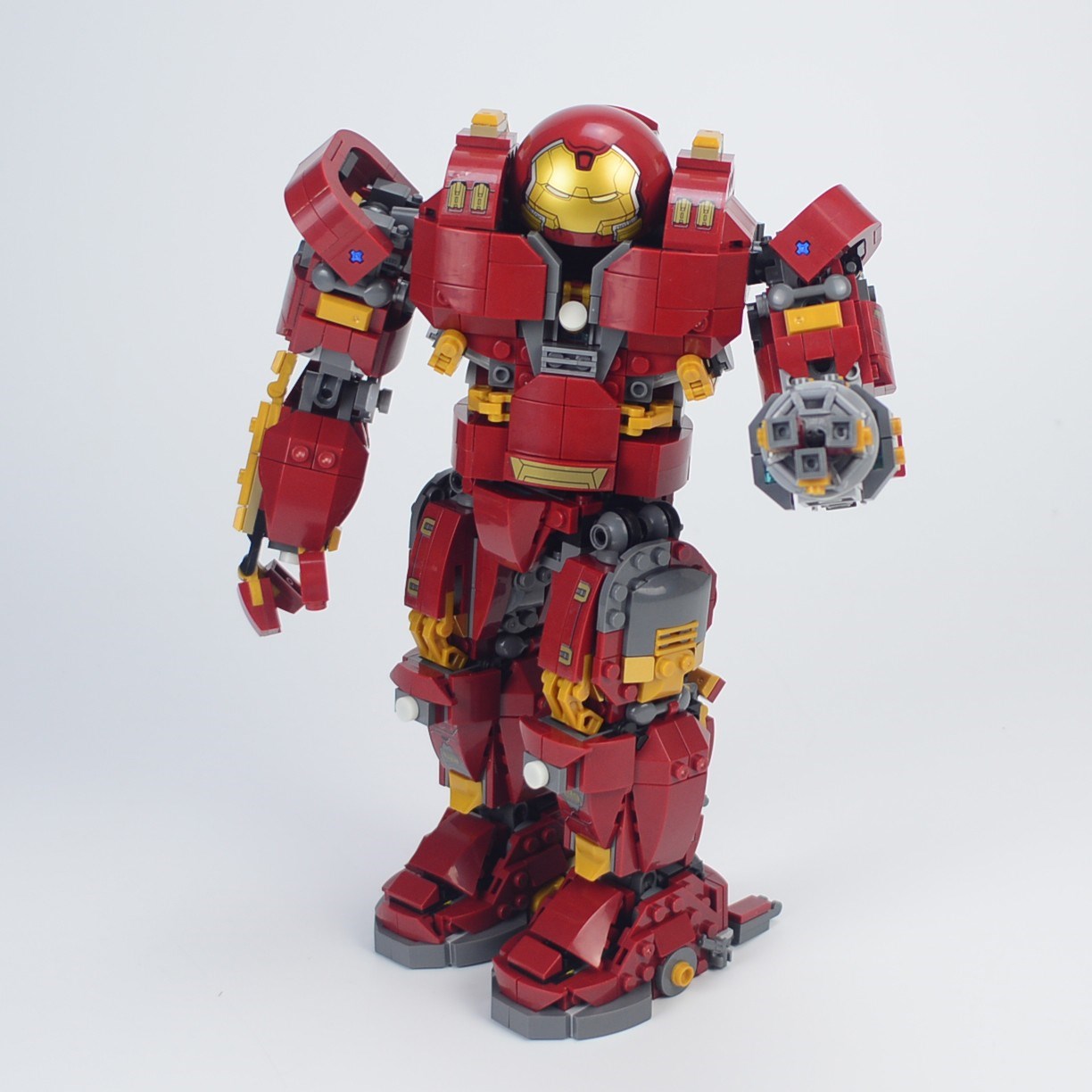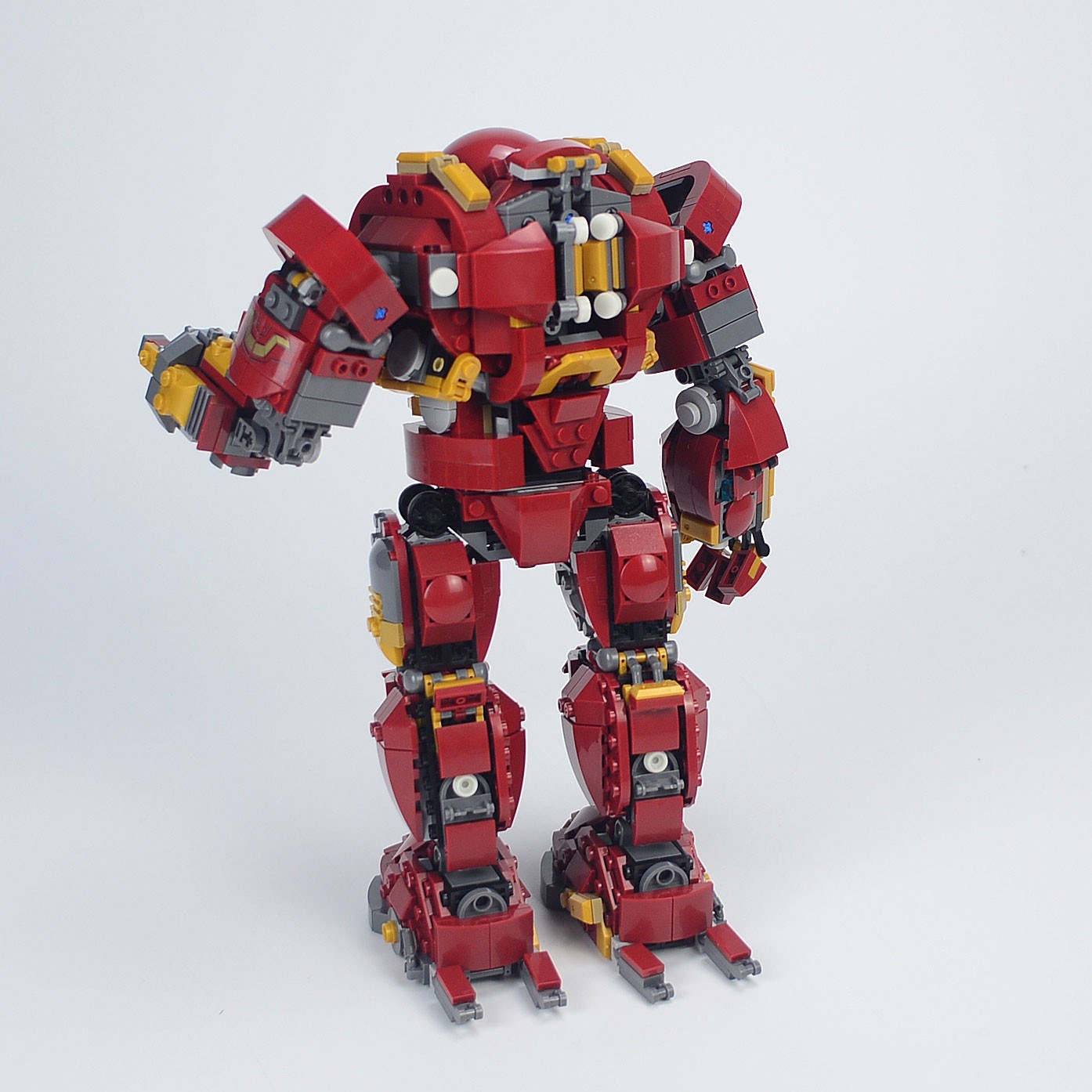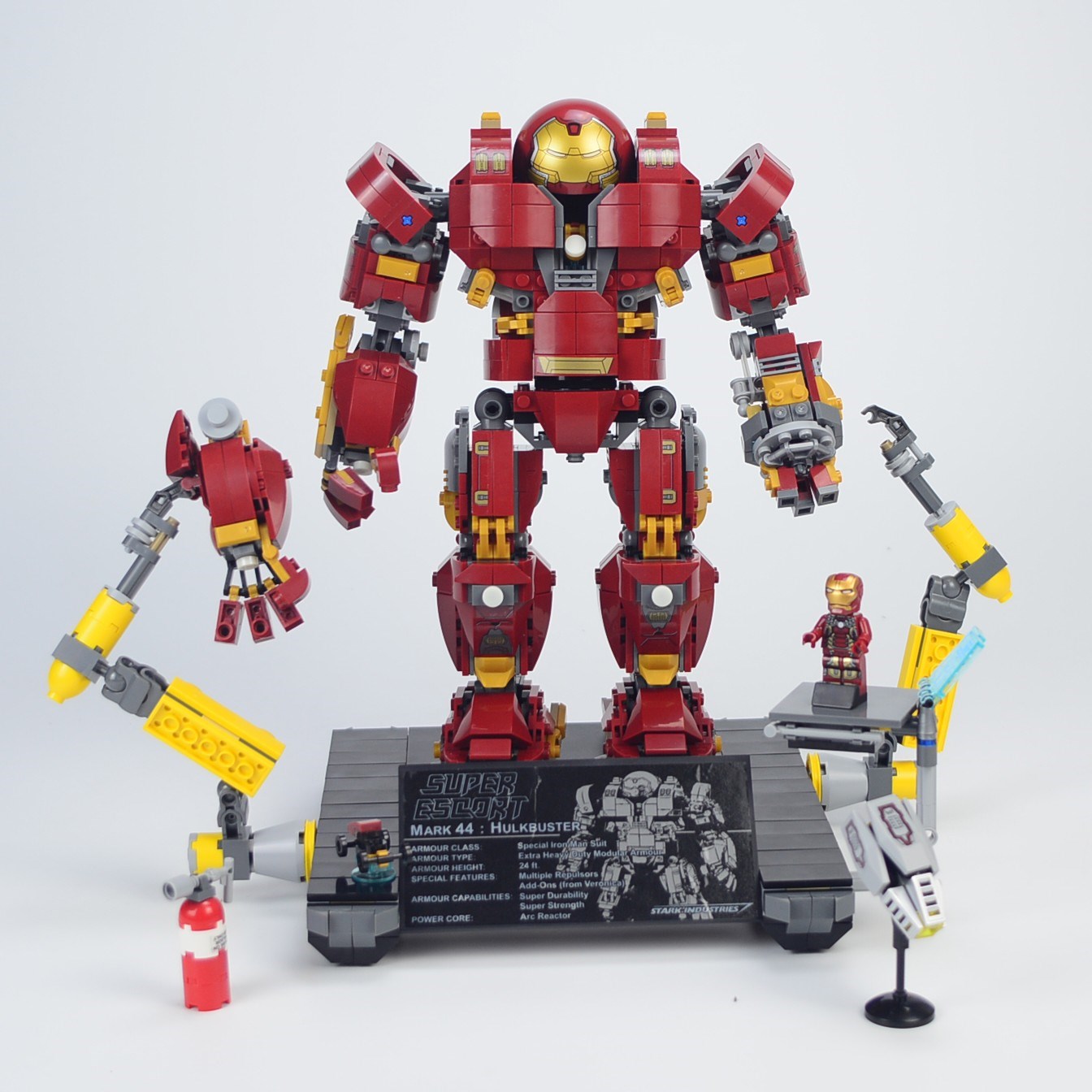 Reviews
(3)
Very good set
1

of

1

people found the following review helpful
Total Rating:
This set is just as advertised. Comes with numbered bags and easy to put together, and will provide many hours of imagination play. The only problem of my set is its knee joint is a bit loose. But overall this set is cool. Recommended.
Delivery accomplish!
0

of

0

people found the following review helpful