Condition: Brand New
Packing: With Retail Box Package
Specifications: Compatible with other brands


WARNING:
CHOKING HAZARD - Small parts. Not for children under 6 years old.
LEPIN 07082 Two-Face Double Demolition Set is 100% compatible with all leading brands of building toys. You can easily mix and put together with your existing building bricks and minifigures.

LEPIN building blocks are of premium quality. All LEPIN bricks are made of premium high quality ABS (Acrylonitrile Butadiene Styrene) material and safe for kids.

Product description
Discontinue the powerful Two-Face™ Excavator with Batman's Batcycle Inside this exciting THE LEPIN BATMAN FILM: Two-Face™ Double Demolition Collection. The Excavator of Two-Face includes functional excavator arm, a minifigure bucket and cottage, articulated design for easy steering. It may resemble a standard digger out of 1 side but check out the 'bad side' including spikes onto the tremendous brakes and a 6-stud fast shot. The Batcycle includes a opening cockpit for minifigure , rotatable dual stud shot and rotating film missile shot. The group includes 4 minifigures that are armed with various accessories and weapons to inspire endless socialize role-play situations.

• Weapons comprise Batman's 2 Batarangs, Two-Face's tommy gun along with the GCPD officers' shotgun and pistol.
• Scoop up minifigures--and also the Batcycle--with all the excavator!
• Batcycle includes two large size wheels, an openable cockpit decorated with windshield in translucent-yellow for minifigure, along with Batwing doorways, rotating dual stud shot and rotating movie missile shot.
• Accessory components come with Batman's cloak and the officers' two protective sheeting, molded utility belt and police hat and walkie-talkie.
• Includes four minifigures: Two-Face™, Batman™, along with 2 officers.
• Also contains two street barrier components.
• Two-Face™ Excavator includes a'good-and-bad-side' layout, minifigure cottage, detachable roof and openable weapon storage with a handgun, four enormous wheels (2 with spikes onto the 'bad' side), functional bucket and excavator arm, articulated design for easy steering--stud quick shot, rotor blade and back storage compartment.
• This set is compatible with brand bricks and Two-Face™ Excavator is approximately 4" (12cm) high, 5" (15cm) wide and 11" (29cm) long.
• Batcycle 5" (15cm) wide 1" (5cm) high, 2" (7cm) wide and 5" (14cm) long.
• Road barriers each 5" (15cm) wide 1" (3cm) high, under 1" (2cm) deep, 1" (5cm) wide.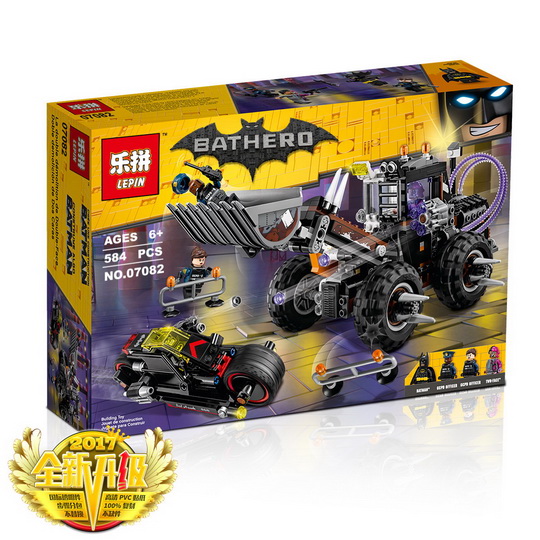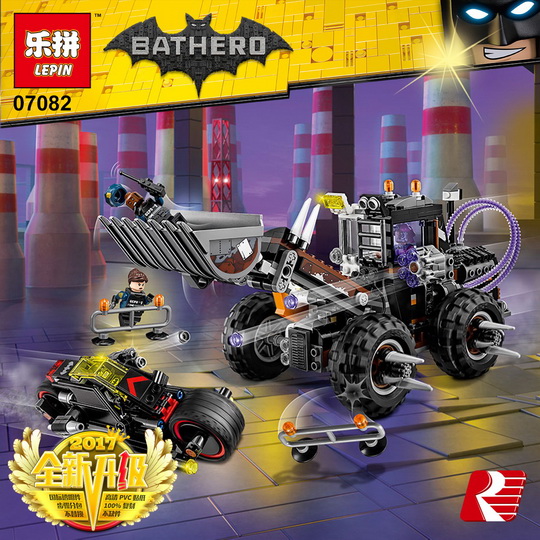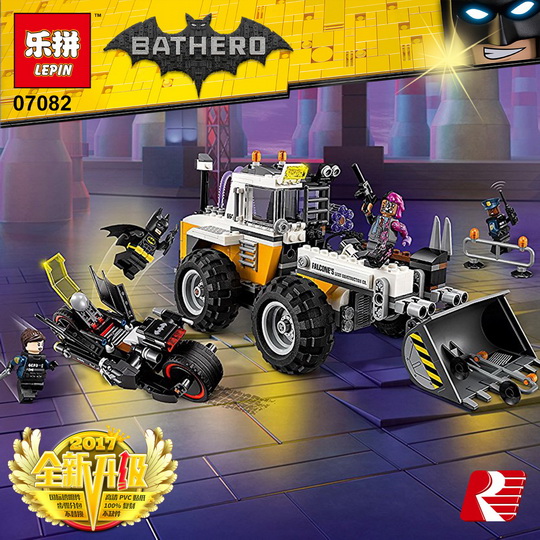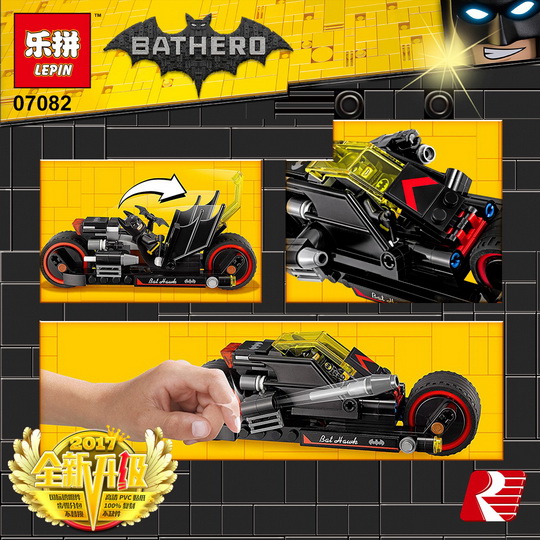 Reviews
(0)