Condition: Brand New
Packing: With Retail Box Package
Specifications: Compatible with other brands


WARNING:
CHOKING HAZARD - Small parts. Not for children under 6 years old.
LEPIN 07081 Bane Toxic Truck Attack Set is 100% compatible with all leading brands of building toys. You can easily mix and put together with your existing building bricks and minifigures.

LEPIN building blocks are of premium quality. All LEPIN bricks are made of premium high quality ABS (Acrylonitrile Butadiene Styrene) material and safe for kids.

Product description
Discontinue Mutant Leader and Bane's Poisonous attacks with Batman™ Within this Thrilling THE LEPIN BATMAN FILEM: Bane™ Toxic Truck Attack Collection, Such as Bane's Toxic Truck, Batman's Whirly-Bat flyer along with a small construction of toxic waste with Burst function. The six-wheel truck includes back wheel suspension plus removable poisonous tank component and a mounted stud quick shooter. Contains two minifigures, a large figure and various play-inspiring weapons and attachment components such as Batman's Batarang, Mutant Leader's flashlight and Bane's Venom counter knapsack.

• Bane's 6x6 Toxic Truck includes a cockpit for minifigure, six major wheels with four-wheel suspension, space for Bane™, and mounted flexible six-stud quick shot plus a detachable translucent-green poisonous tank component.
• Weapons comprise Batman's Batarang along with Mutant Leader's torch.
• The Bane™ enormous figure includes posable legs and arms, and contains a Venom back pack.
• Accessory components include Batman's cape and modeled belt.
• Includes two minifigures: Batman™ and Mutant Leader™, and a Bane™ figure that is massive.
• Batman's Whirly-Bat comes with a minifigure chair, rotating rotor, two flexible Batwings and 2 wheels.
• Also comprises a small construction of toxic waste with a silo, three poisonous bomb components and burst function.
•This set is LEPIN compatible and Toxic Truck is approximately 4" (11cm) high, 3" (9cm) wide and 6" (17cm) long.
•Bane™ stands about 2" (7cm) tall.
•Whirly-Bat is approximately 3" (9cm) high, 1" (4cm) wide and 2" (6cm) long.
•Toxic waste mini-build is approximately over 2" (6cm) high, 1" (4cm) deep and 1" (4cm) wide.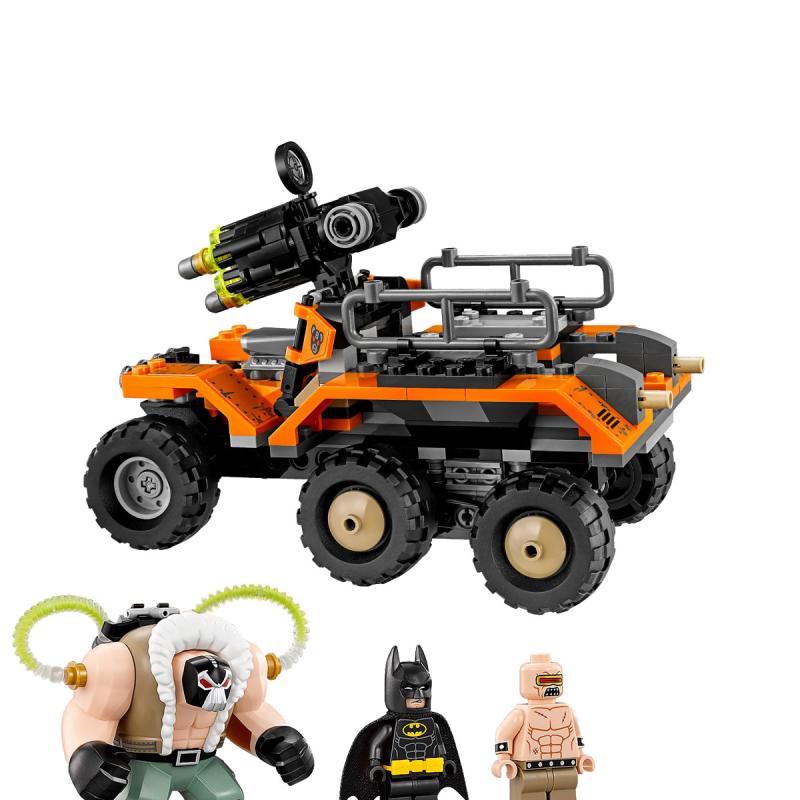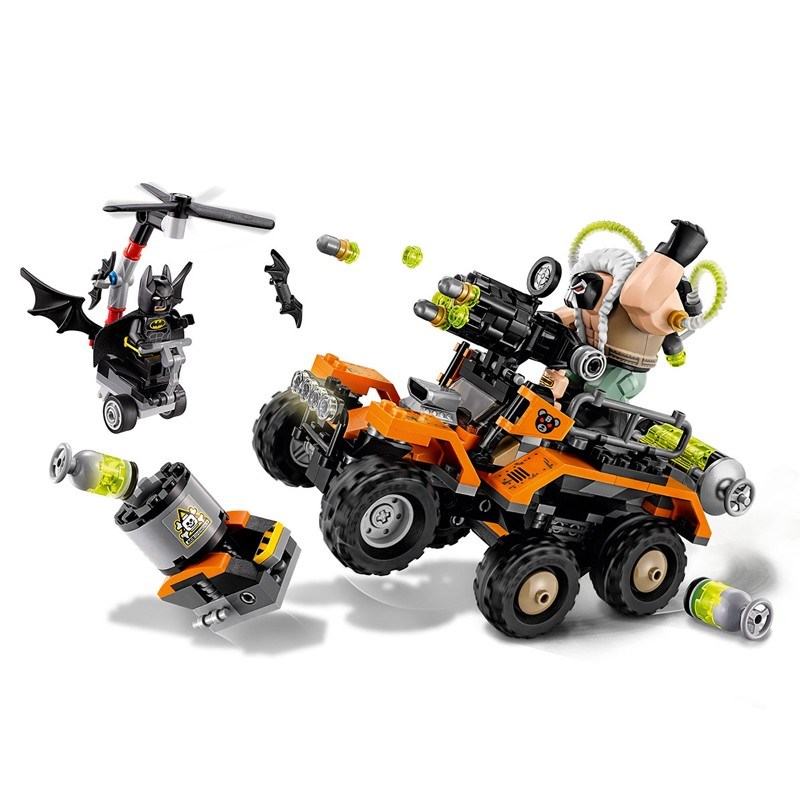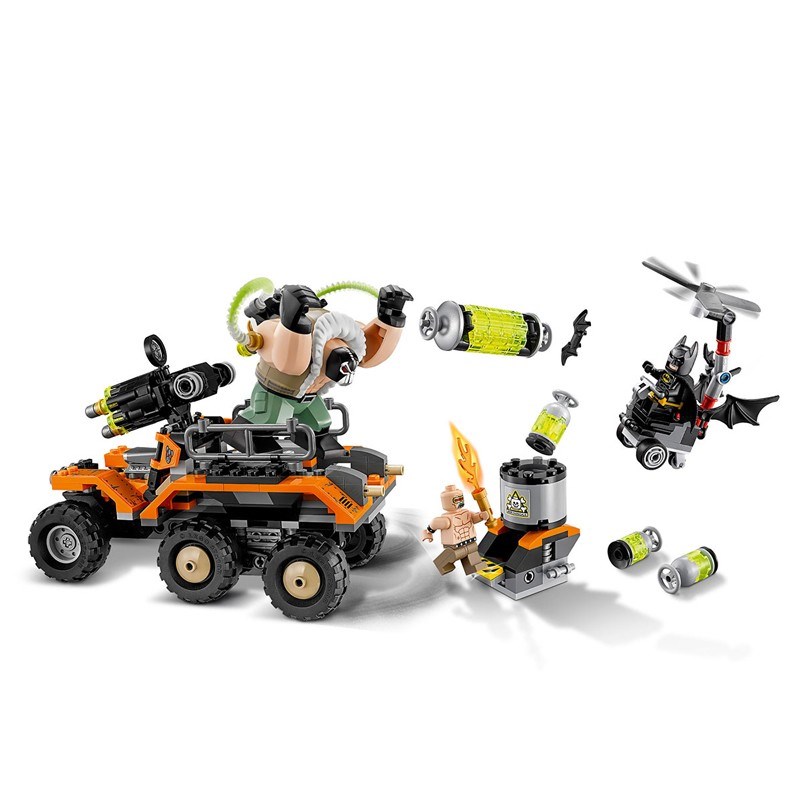 Reviews
(0)