Condition: Brand New
Packing: With Retail Box Package
Specifications: Compatible with other brands


WARNING:
CHOKING HAZARD - Small parts. Not for children under 6 years old.
LEPIN 07052 Batman Batcave Break In Set is 100% compatible with all leading brands of building toys. You can easily mix and put together with your existing building bricks and minifigures.

LEPIN building blocks are of premium quality. All LEPIN bricks are made of premium high quality ABS (Acrylonitrile Butadiene Styrene) material and safe for kids.

Product description

Defend against The Penguin's Duckmobile aggression of the Batcave at THE LEPIN BATMAN FILEM: Batcave Break-in building toy set. The exceptionally comprehensive Batcave includes a rotatable transformation room for Bruce Wayne™ into'transform' to Batman™, rotatable Batcomputer control centre with multiscreen components and bettering platform function along with a prison with a bursting escape wall work. The Batcave also includes a rotatable wardrobe with optional Scu-Batsuit, the Bat-Pack Batsuit or Raging Batsuit, altogether 3 different minifigure bodies for Batman. Dial up the battle by utilizing this Batboat's spring missiles from the Duckmobile's double stud stud shooters and film missiles. Contains four minifigures and two Hench-Penguin amounts.

• The Penguin's Duckmobile includes a minifigure cockpit with flexible lever, two double stud shooters, two movie missiles plus also a rotating propeller.
• Comes with four minifigures: The Penguin™, Batman™, Bruce Wayne™ along with Alfred Pennyworth™, and two Hench-Penguin characters, each with robot-style handson.
• Weapons comprise Batman's 2 Batarangs and also the Hench-Penguins' buzzsaws.
• The Batcave includes a rotating and raised control centre with bat-shaped Batcomputer with multiscreen components, rotating transformation room, rotating seat, elevating platform feature, two closets to conceal Batman's Batarangs, also Batman™ emblem tile, jail together with bursting escape wall work plus a rotating closet with three distinct Batsuits (minifigure bodies) for Batman.
• Accessory components comprise Batman's cape plus new-for-spring-2017 shaped utility belt, breathing apparatus, flippers, mic and gold-colored cowl, The Penguin's fur-style kayak, umbrella and high coat, along with Bruce Wayne's glass.
• Select minifigure bodies including Raging Batsuit, Scu-Batsuit or Bat-Pack Batsuit for Batman in the rotating wardrobe.
• This collection is compatible with brand bricks and recommended for ages 8+.
• Put the Bruce Wayne™ minifigure at 1 facet of this transformation room and then rotate to show the concealed Batman™ minifigure.
• This action-packed set includes an extremely comprehensive Batcave, Batboat and The Penguin's Duckmobile.
• The Batboat includes a minifigure cockpit, two adjoining missiles with covert cause, four stud shooters and back batwings.
• Activate the elevating platform to maneuver a minifigure in the floor to the Batcomputer controller centre.
• Batcave measures over 8" (21cm) high, 7" (20cm) deep and 15" (40 cm) wide.
• Batboat measures over 2" (6cm) high, 4" (12cm) wide and 7" (20cm) long.
• Duckmobile measures over 3" (9cm) high, 3" (10cm) wide and 4" (12cm) long.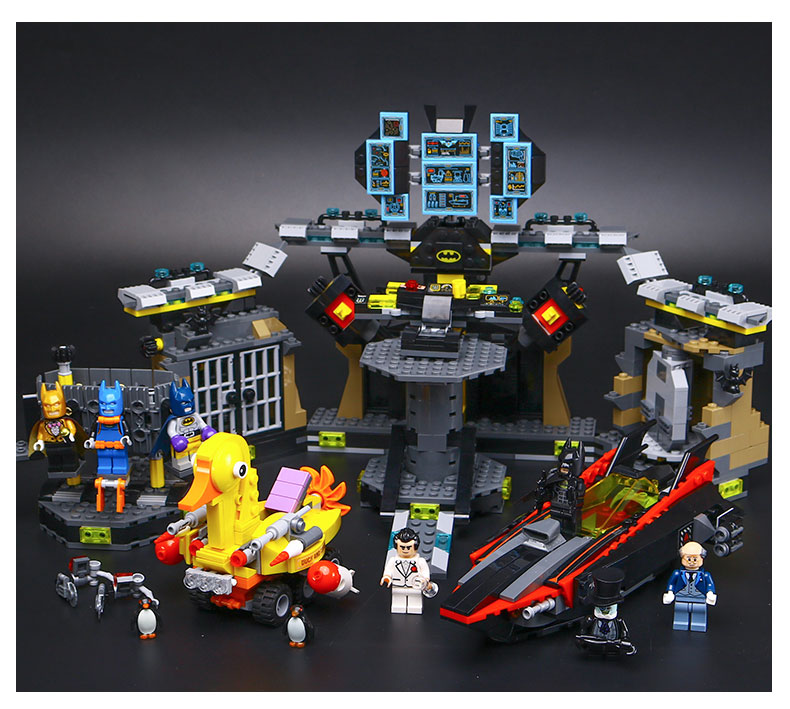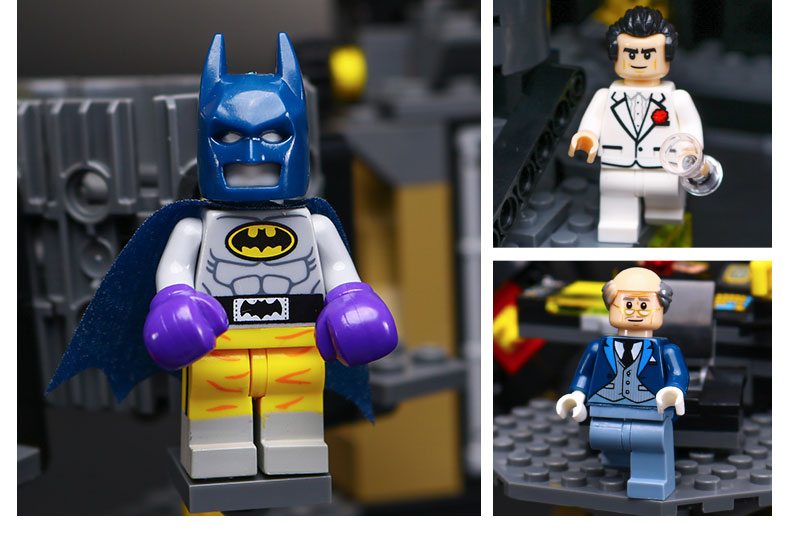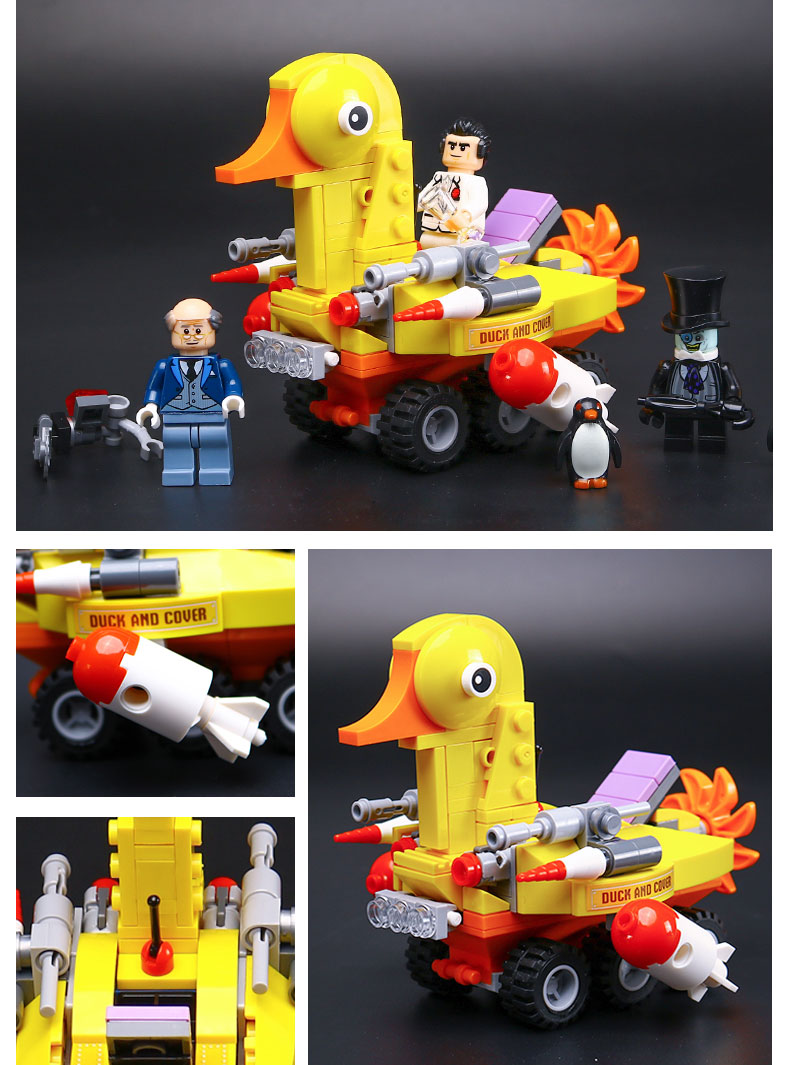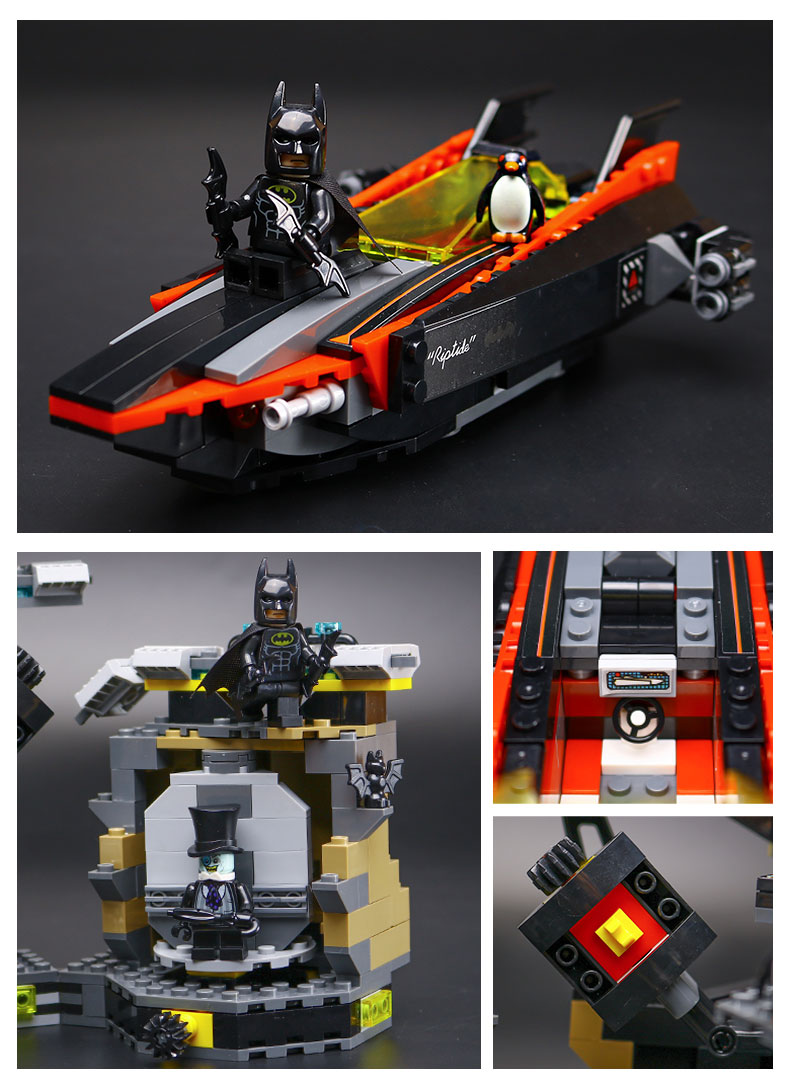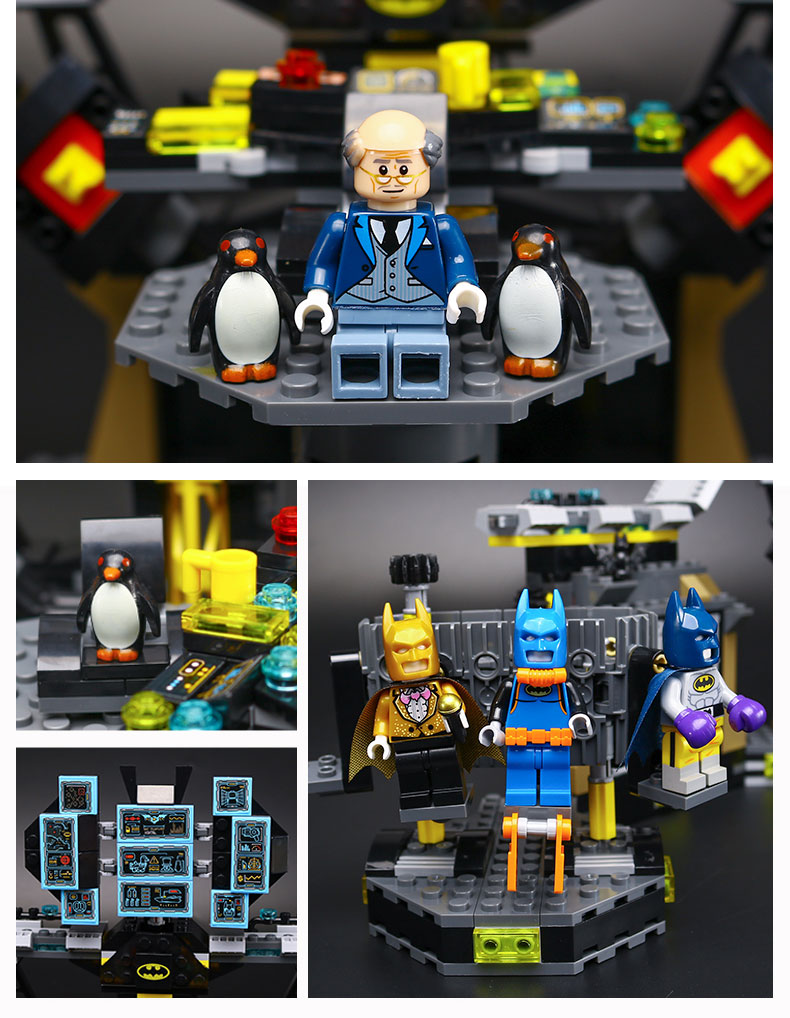 Reviews
(0)