Condition: Brand New
Packing: With Retail Box Package
Specifications: Compatible with other brands


WARNING:
CHOKING HAZARD - Small parts. Not for children under 6 years old.
LEPIN 02020 City Police Station Set is 100% compatible with all leading brands of building toys. You can easily mix and put together with your existing building bricks and minifigures.

LEPIN building blocks are of premium quality. All LEPIN bricks are made of premium high quality ABS (Acrylonitrile Butadiene Styrene) material and safe for kids.

Product description

Be a part of the action with the LEPIN® City authorities as they attempt to maintain the crooks in prison, with a three-level Police Station filled with attachment components, watchtower, a prison cell with bursting wall feature, offices and garage, aircraft and police quest car and authorities angling, and extendable cherry picker, the crooks' truck with rotating. Contains a police puppy figure and seven minifigures.

• Raise the garage door, then push on the lever and then establish the authorities pursuit car.
• Accessory elements comprise three collections of hand cuffs, two walkietalkies, megaphone, four cups, camera, lolly-pop prevent hint, crow bar, two and wrench dynamite sticks.
• Blow off the wall the phone together with the dynamite to spare the crook.
• Extend the cherry-picker to place the dynamite from the port.
• Helicopter features spinning rotors and an opening cockpit.
• Crooks' bath includes a rotatingshaft, extendable cherry-picker.
• This collection delivers an inbuilt construct and drama experience for ages 6-12.
• Police Station includes three levels, featuring rooftop helipad, two jail cells with toilets, vent with exploding wall function and opening grill, ramp, antenna and satellite dish, searchlights, watchtower, garage with opening door and tools, overhead walkway, a barrier gate and three offices.
• Features a three-section Police Station, authorities pursuit car, a police officer, authorities motorcycle along with crooks' truck.
• Includes seven minifigures: a few crooks and four cops and a police-dog figure.
• This set is compatible with brand bricks and Police Station is approximately 9" (24cm) high, 14" (36cm) deep and 14" (36cm) wide.
• Helicopter is approximately 3" (8cm) high, 1" (4cm) wide and 7" (20cm) long.
• Crooks' truck is approximately 2" (6cm) high, 1" (5cm) wide and 4" (12cm) long.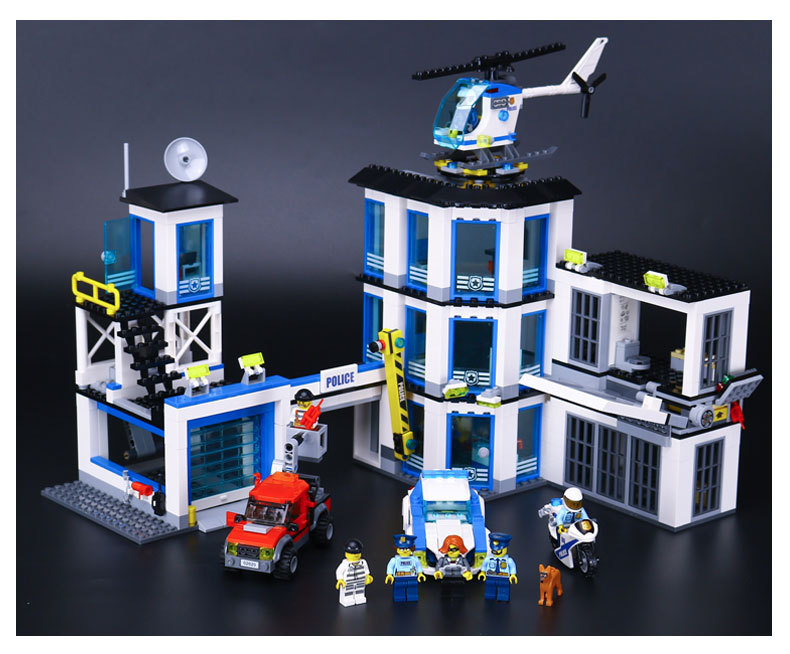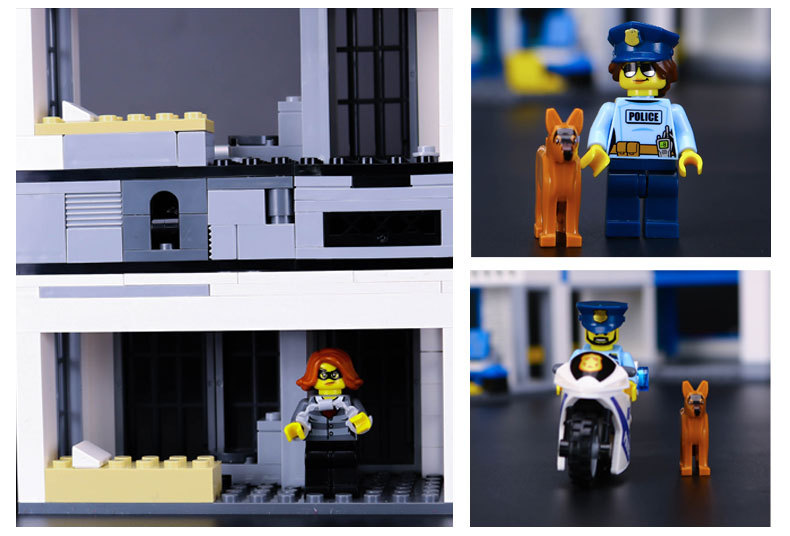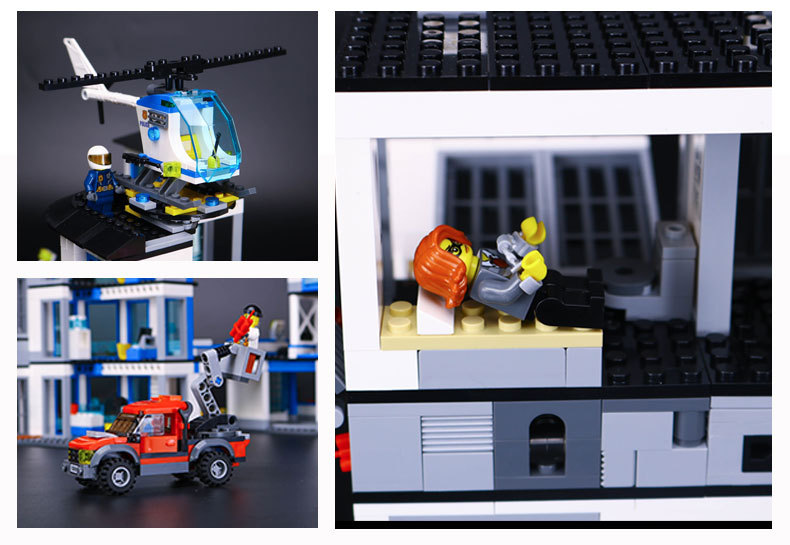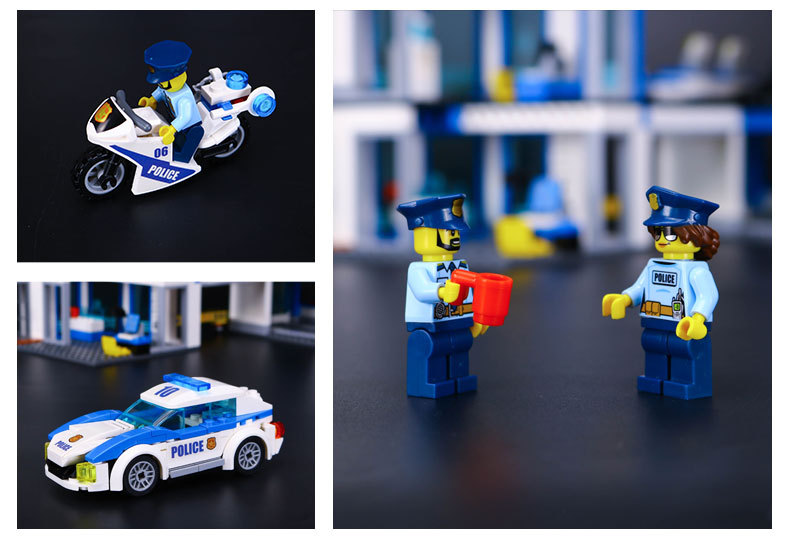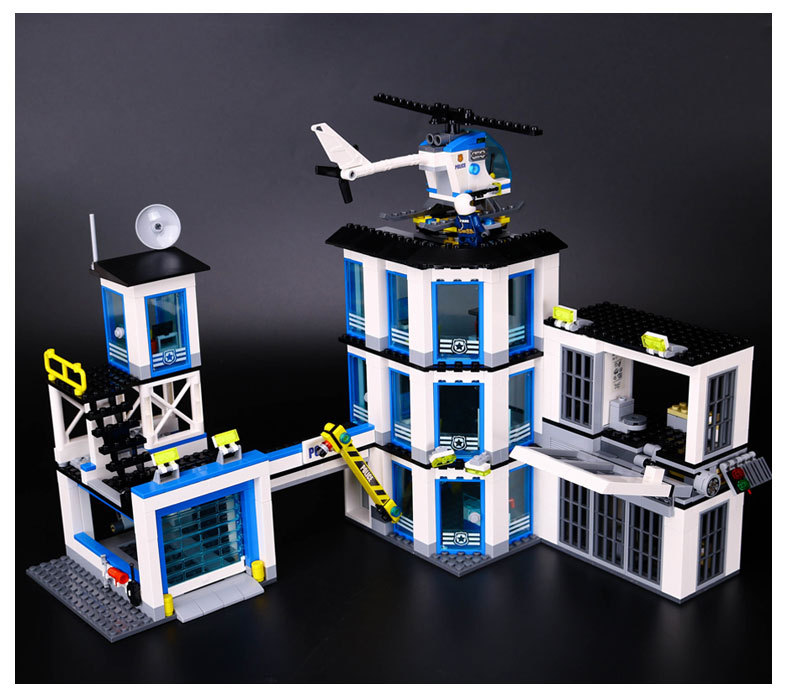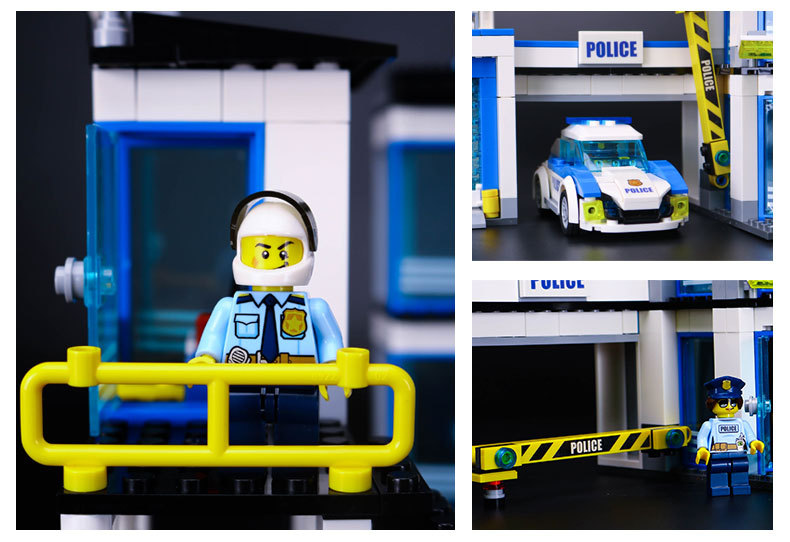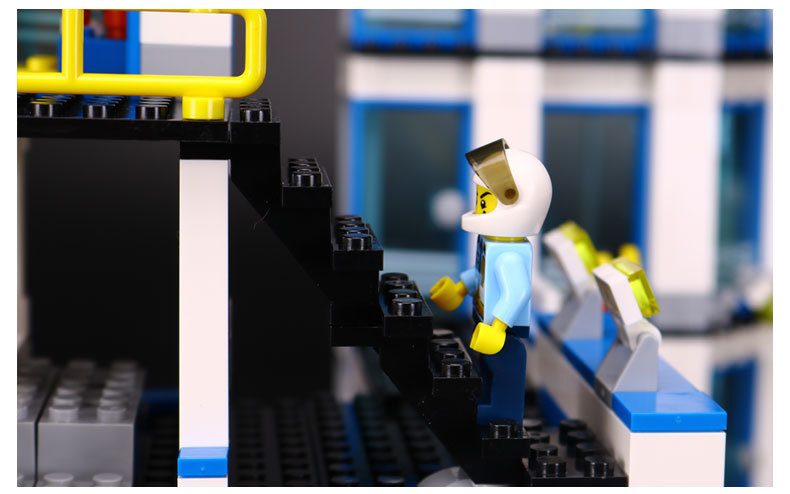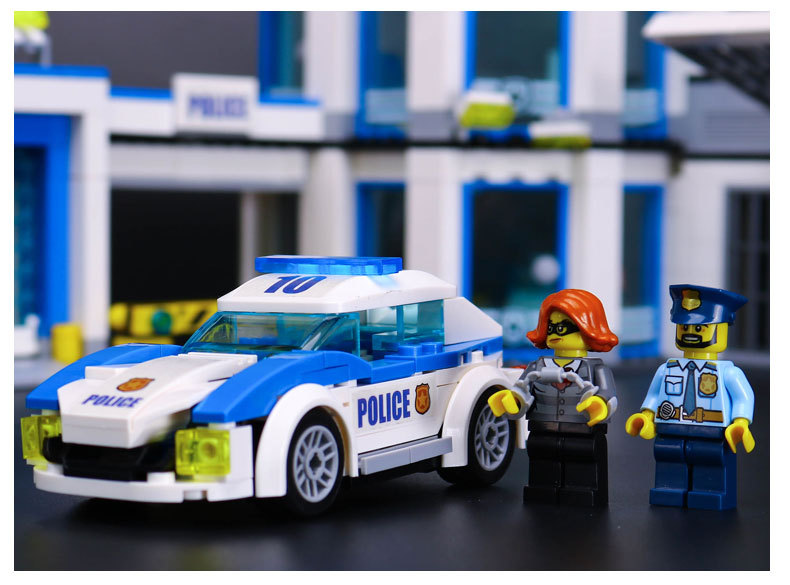 Reviews
(0)