Condition: Brand New
Packing: With Original Retail Box Package
Specification: Compatible with other brands


WARNING:
CHOKING HAZARD - Small parts. Not for children under 6 years old.
The small column base camp, the magic base of the magical base facility cool small column, has a full set of living and entertainment facilities, and can also move in the oceans of the world. The function room can rotate 360 degrees independently, and the internal scene has a high degree of reduction; the top cover can be opened and closed to be placed in a human being, and is more playful. Open the bottom hatch and send a small submarine out. Open the hatch cover and interlock to open the three-story inner cabin; each floor has different equipment. The function room on the tentacle can be rotated around the octopus; the function room support arm can swing up and down.

Product description
ENLIGHTEN 3708 Octonauts Octopod Building Blocks Set

• The function room can 360° rotate independently, and top cover can be open.
• Open the bottom doors and release small boats.
• When cover is open, the 3 layers of internal cabins are started, each layer is equipped with different equipment.
• The function room over the tentacle can rotate around the ooctopus castle, and its supporting arms can swing up and down.
• ENLIGHTEN Octonauts Octopod set retail box measures about 36cm in high, 65cm in wide and 7cm in deep.
• This set is compatible with brand bricks and contains over 698 pieces.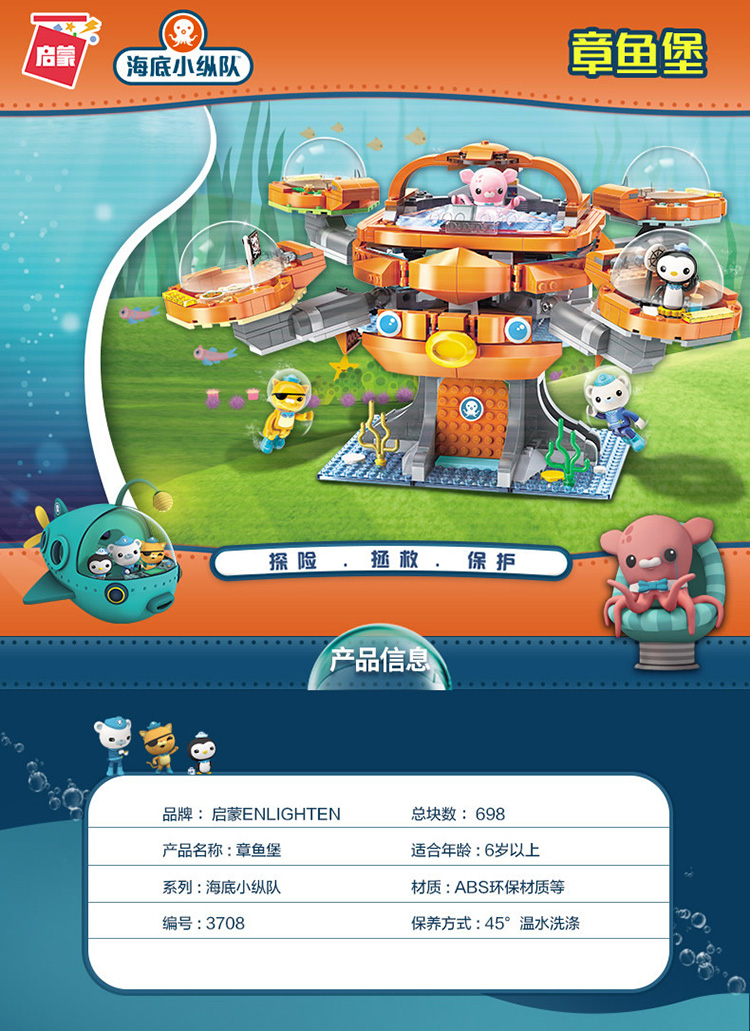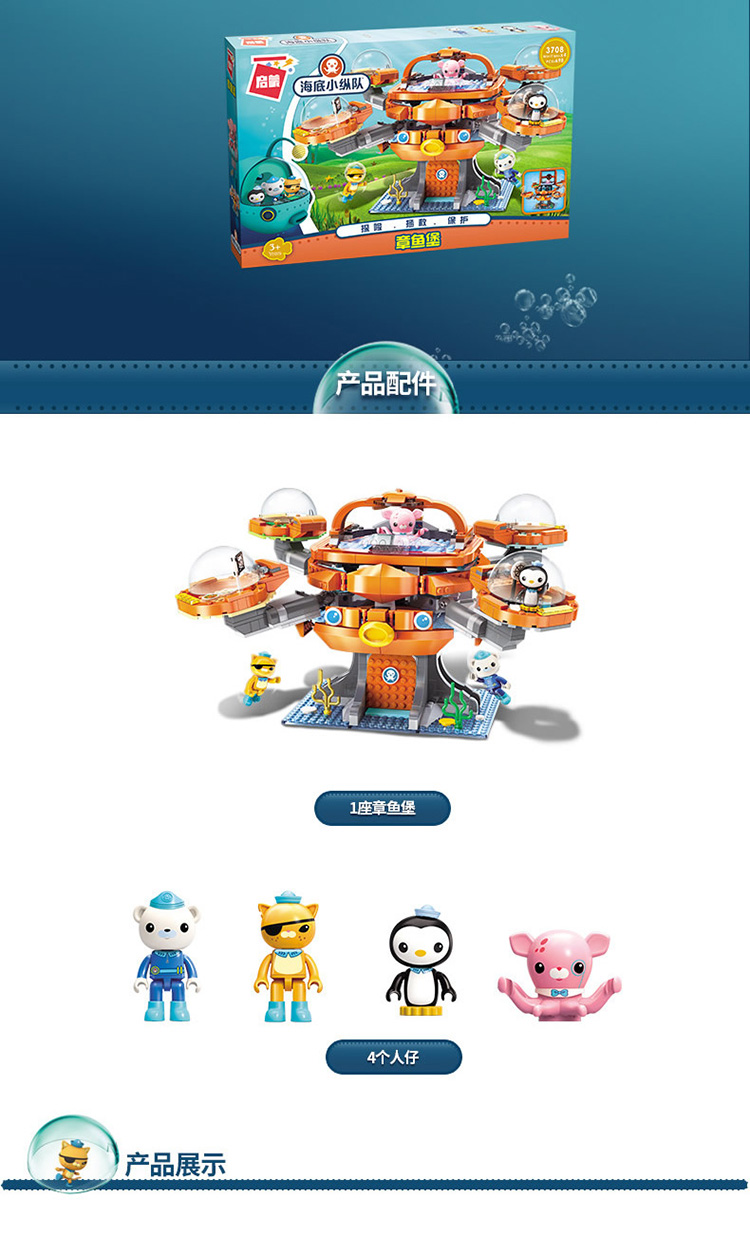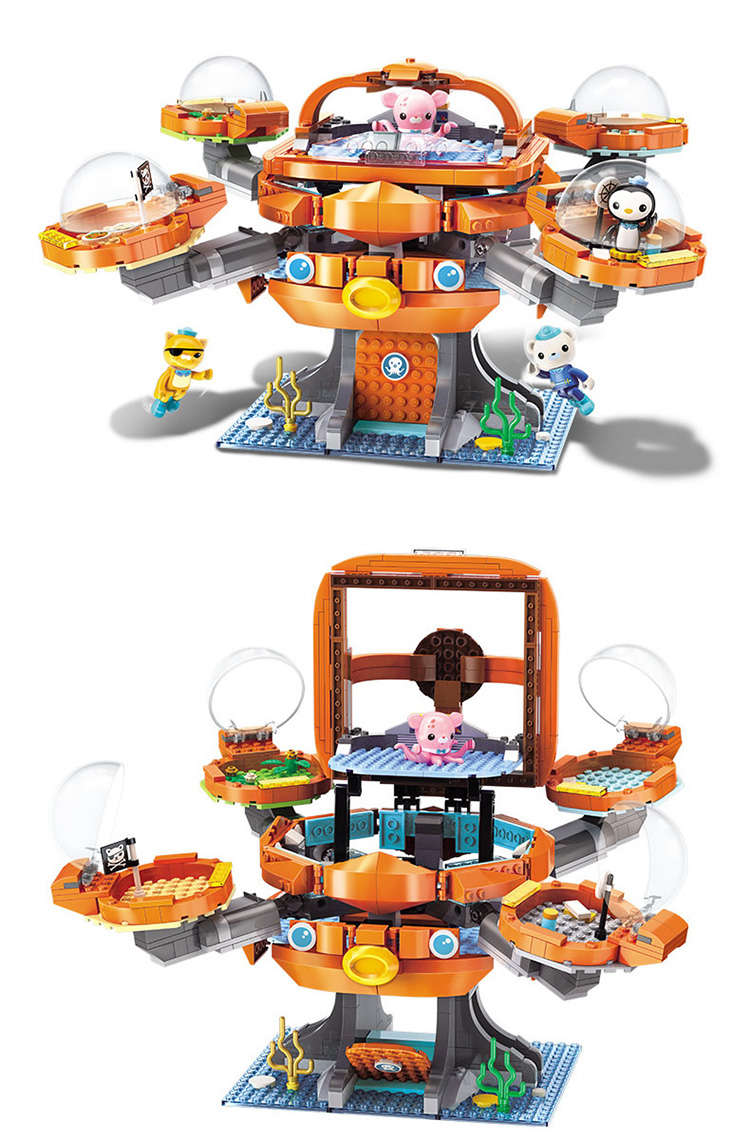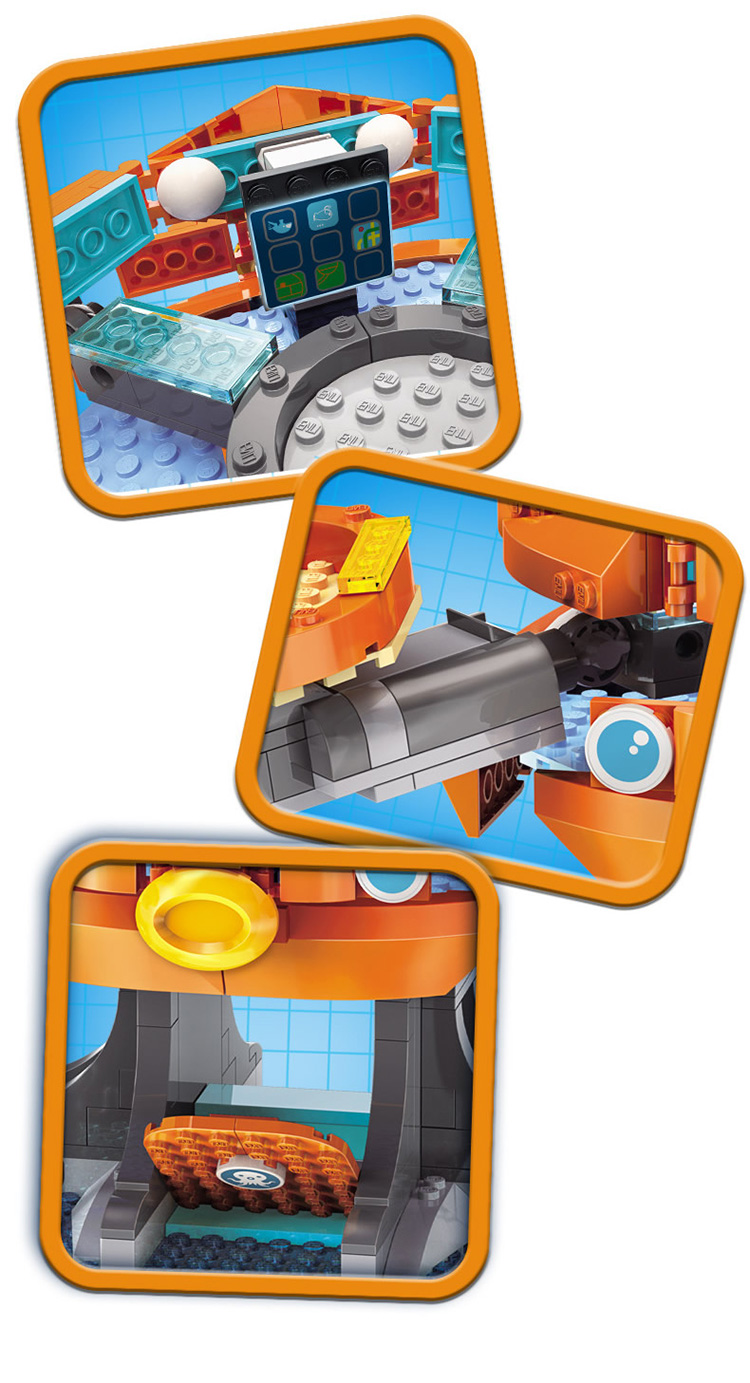 Reviews
(0)